Prerequisite: Kozikaza partner

Discover our new contact form for the Kazaplan team, directly integrated into the 3D plan: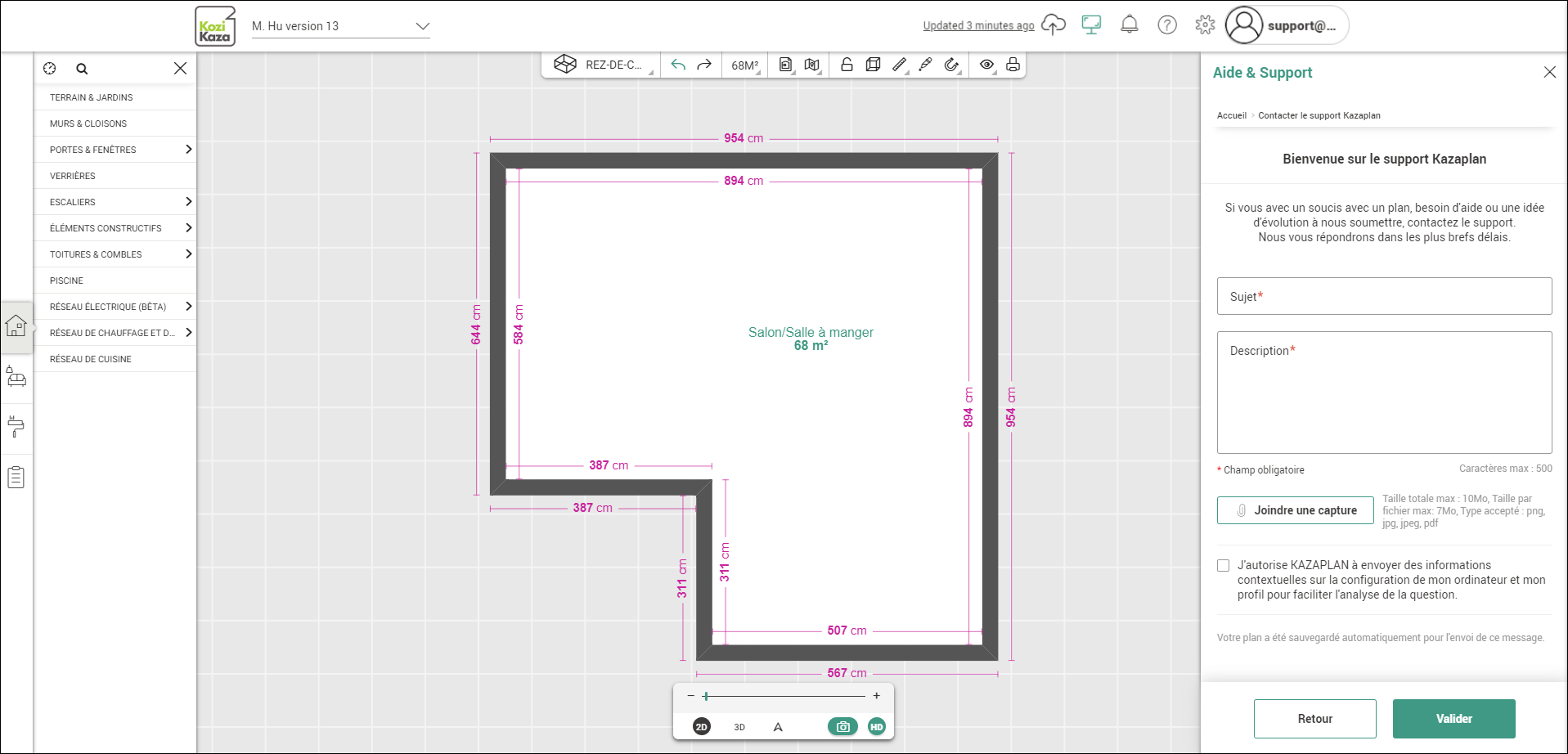 You can contact the support team :
- for problems with the 3D plan
- for educational requests
- to share your ideas for improving our tool together.
This form is easily accessible: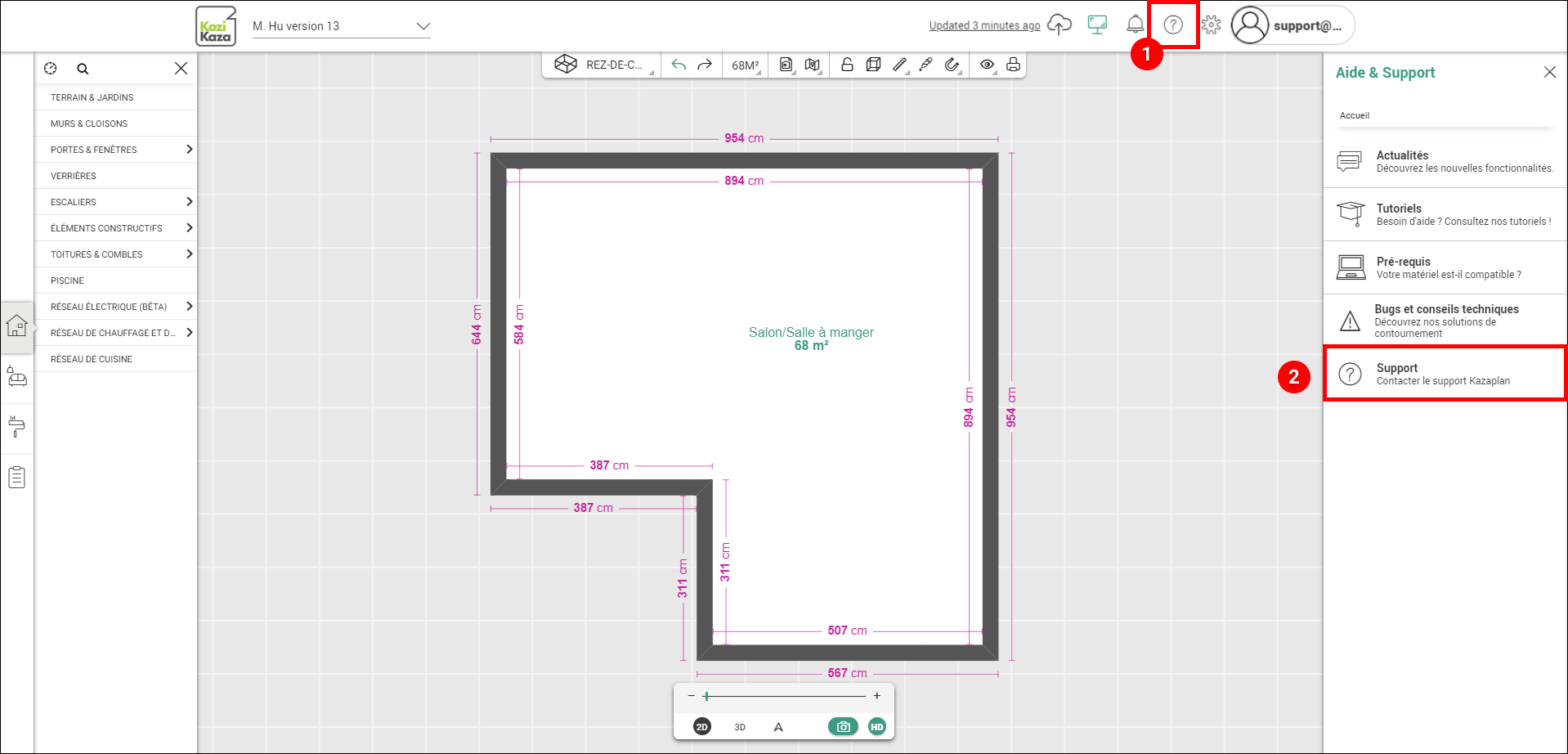 - 1. At any time, you can click on the "?" icon in the header bar to open the help & support section.
- 2. then select "Contact support".
This form is easy to complete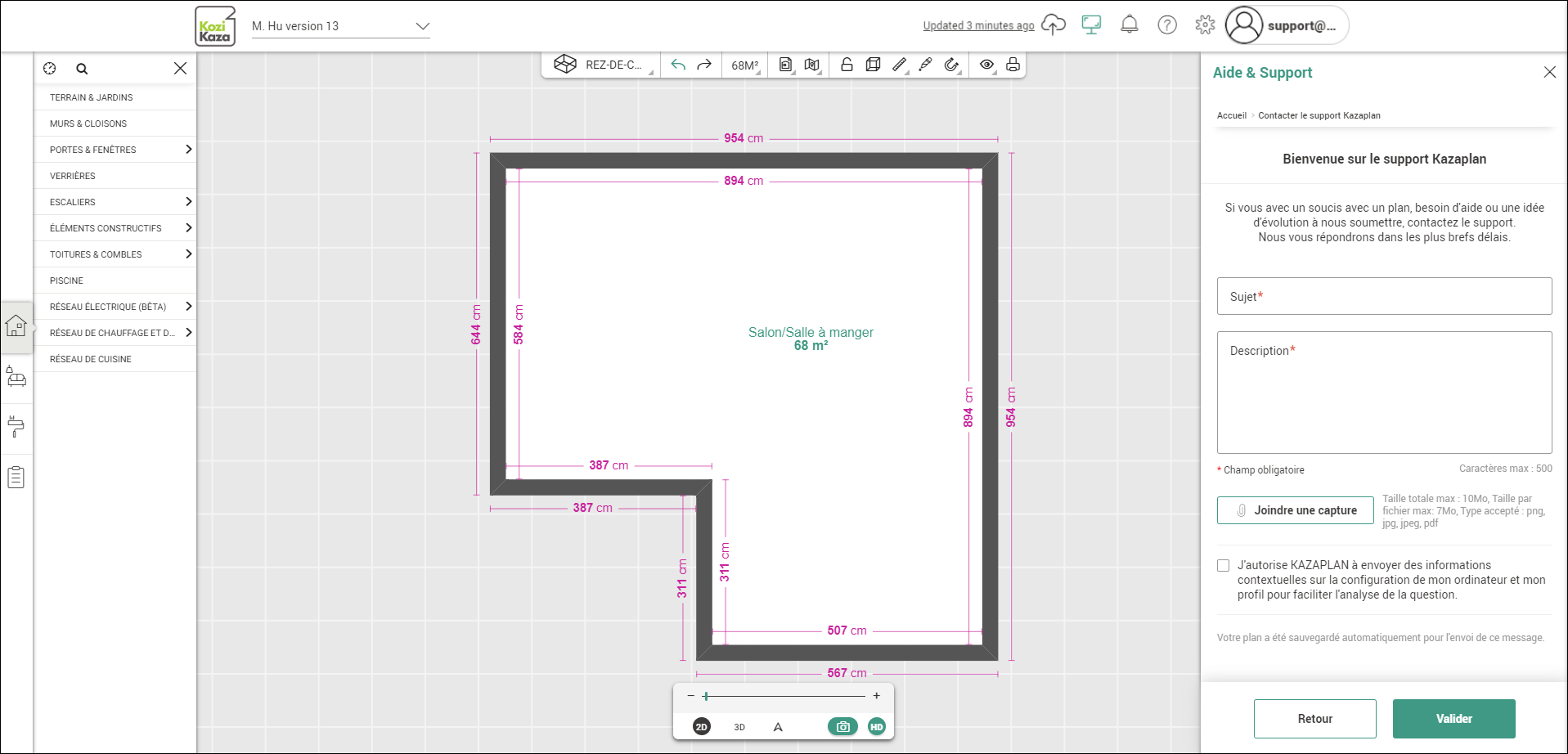 - 1. please give us a subject and a description.
- 2. you can attach one or more screenshots
- 3. you must authorise Kazaplan to retrieve information about your configuration and profile. This will make it much easier for our technical team to analyse your problems.
- 4 Finally, click on "send": we will reply by e-mail as soon as possible.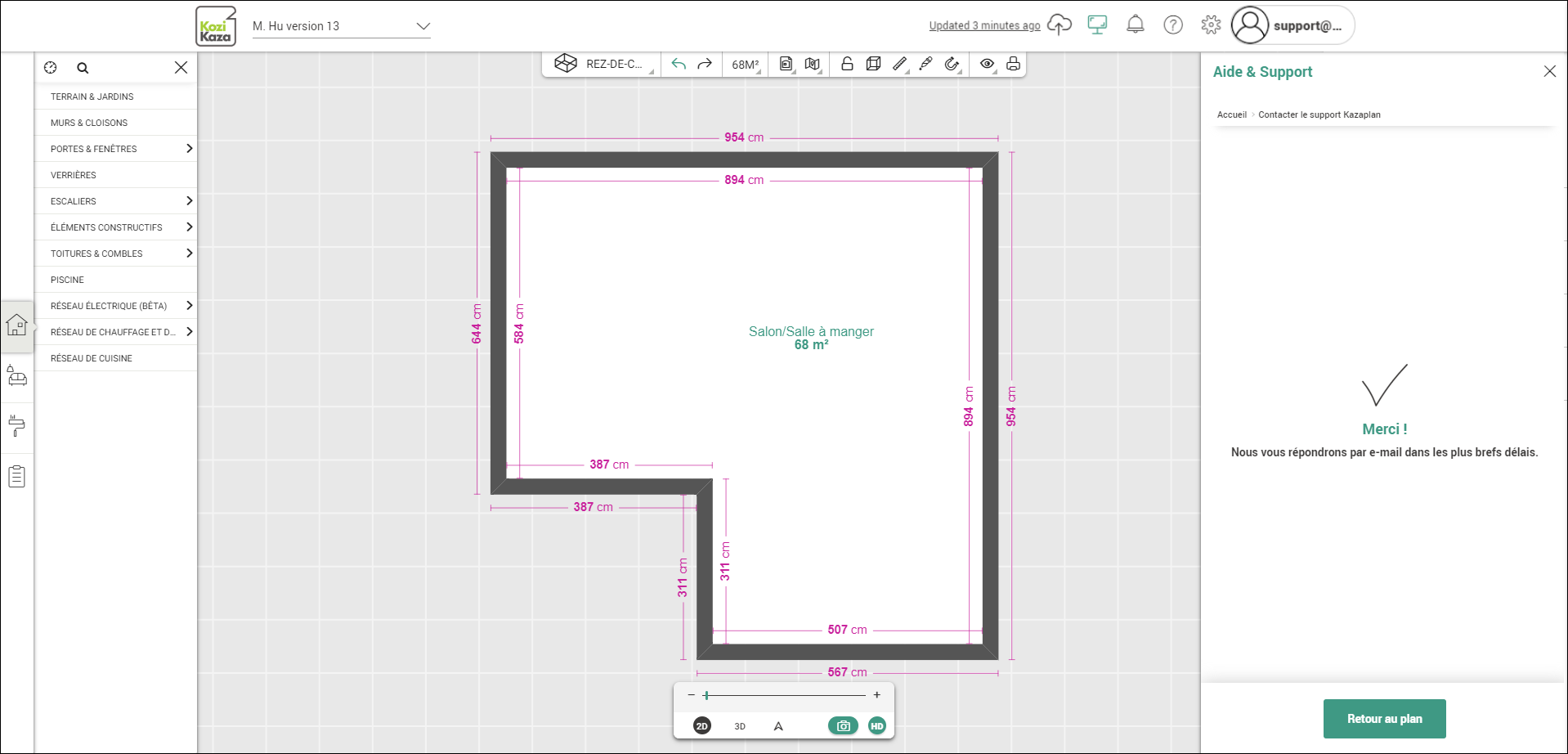 See you soon