With this view, you can stroll around your 3D plan as if you were there!
To activate this view, click on the arrow icon :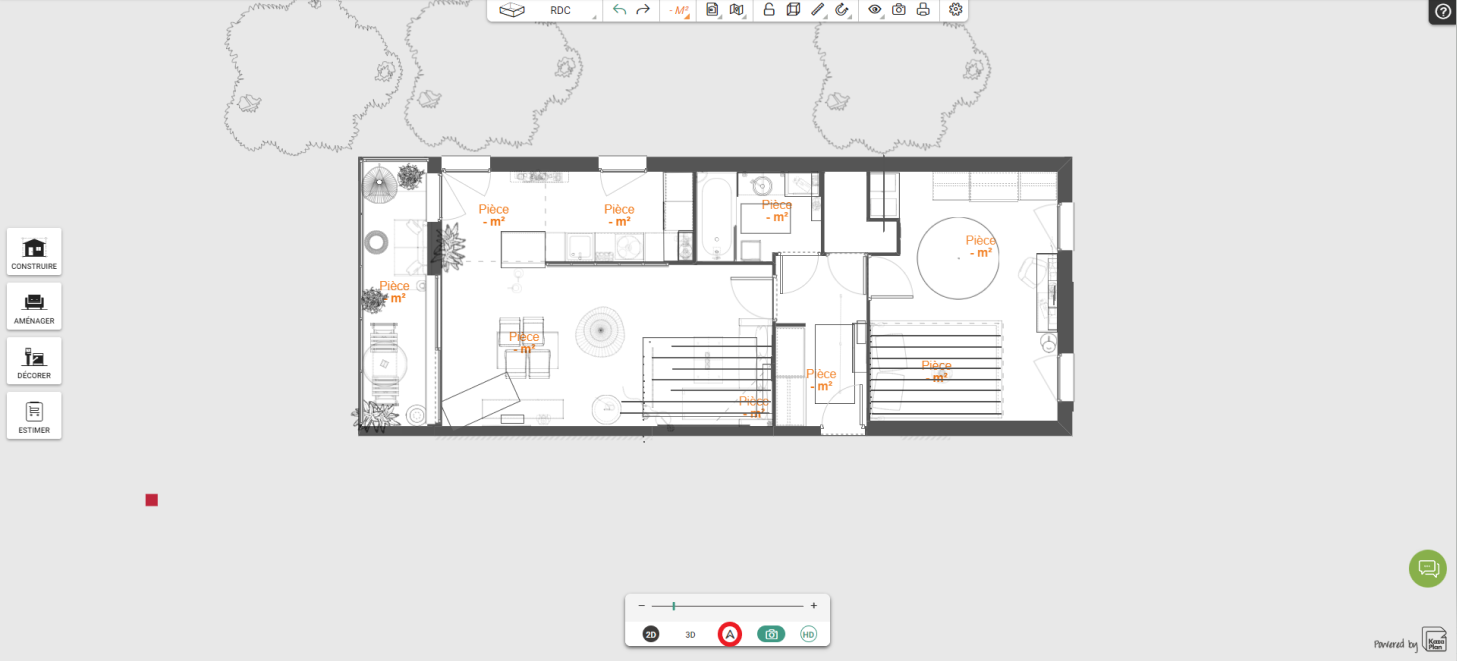 That's it!
Navigation: Use the arrows on your keyboard or your left mouse button to look around your plan. You can adjust the size of your avatar using the small square next to it.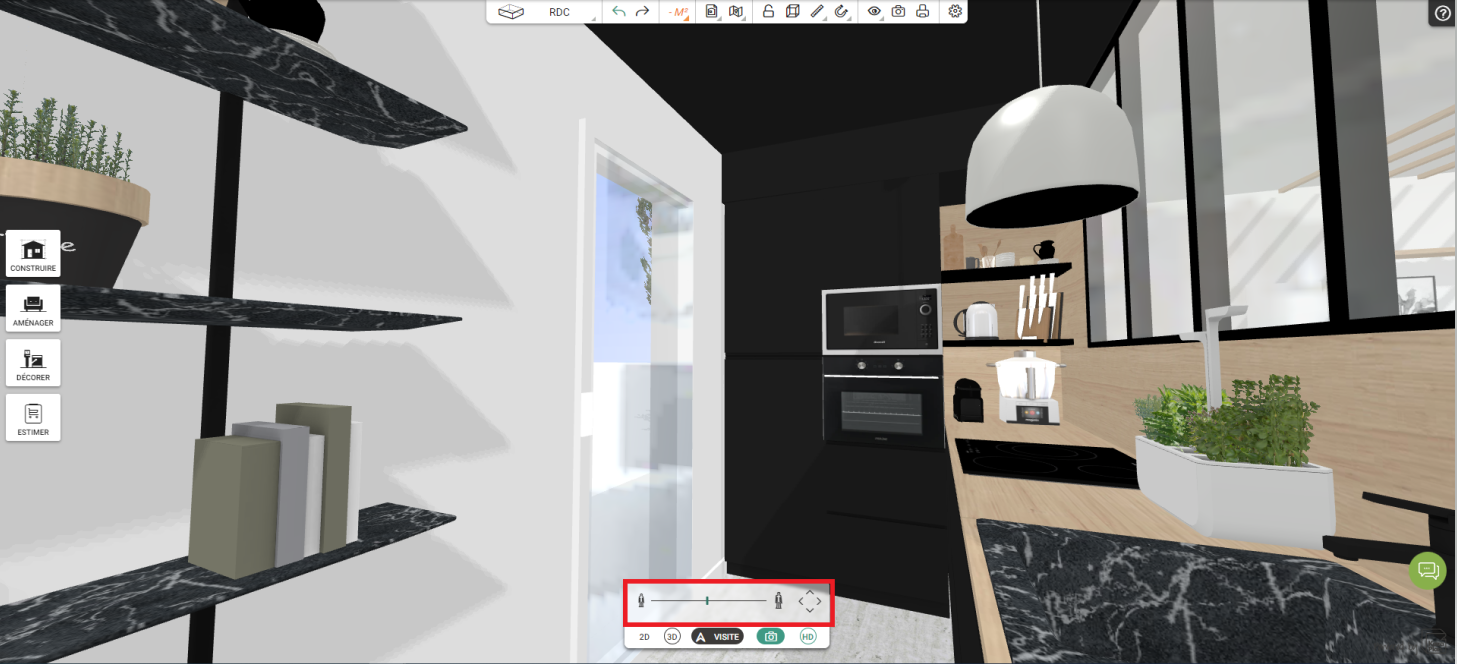 Tip:
You can double-click on a door to move from one room to another.