In 3D mode, making walls transparent is useful when you want to arrange your plan.
Transparency is disabled by default.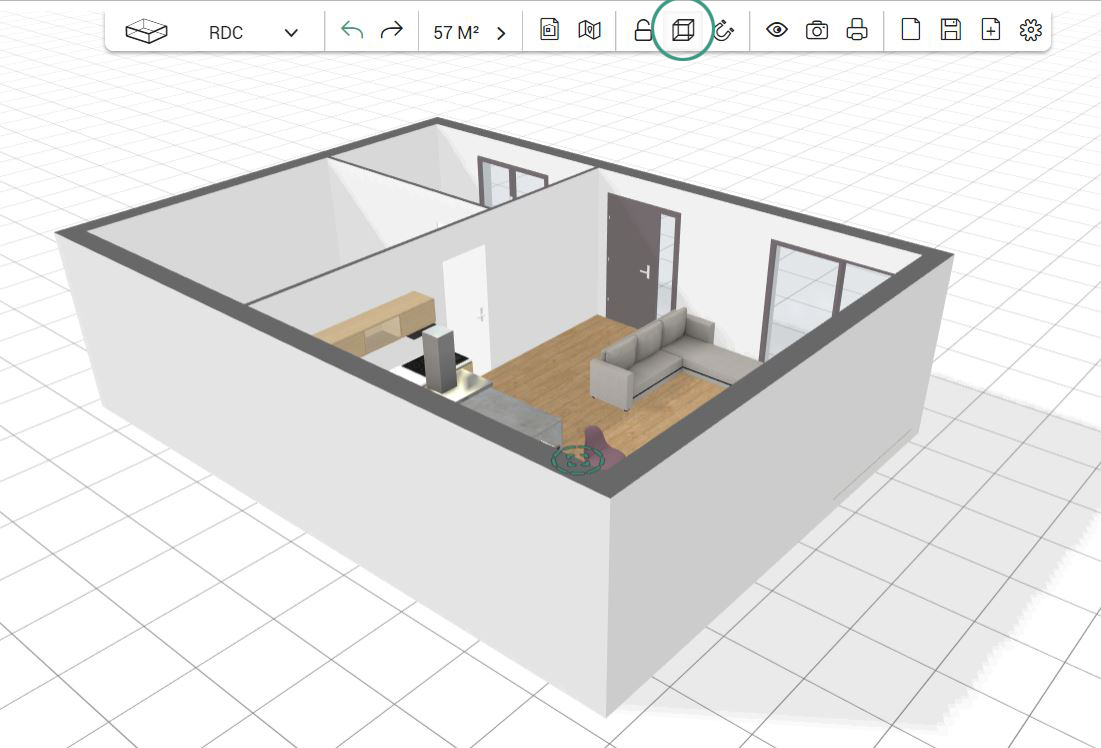 To enable it, click the Enable wall transparency icon in your toolbar.

This is the result: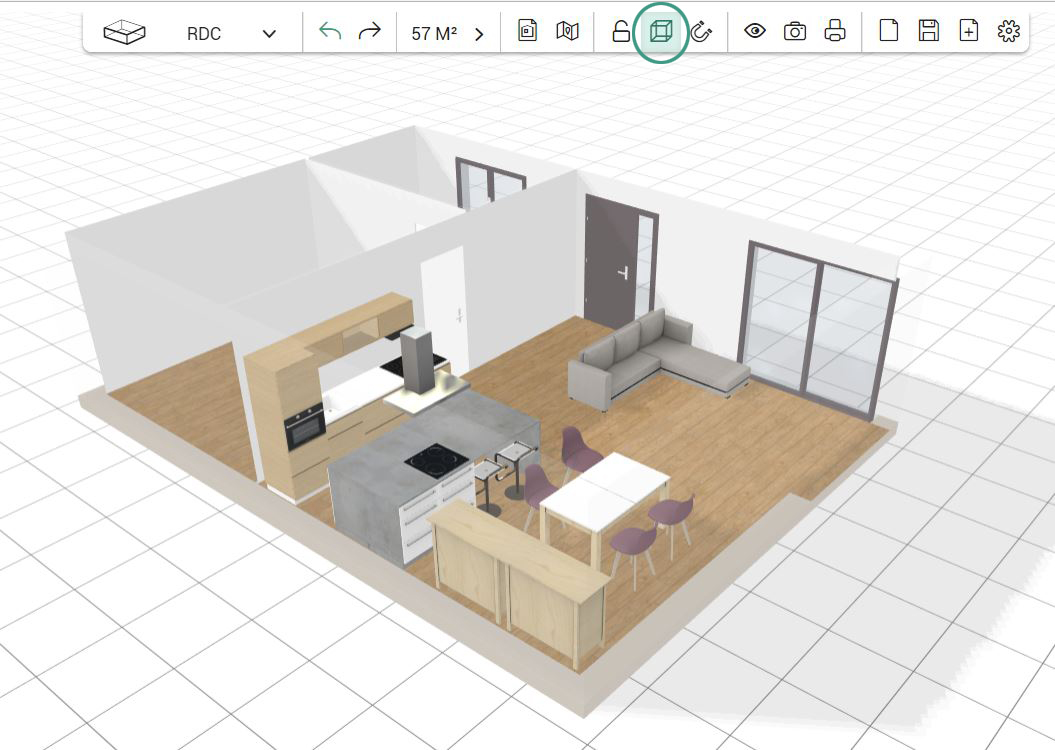 Transparency is applied between the camera and the green target. If the target is outside the building, transparency will not be applied.