When you click on a room, you can then choose the type of room (bedroom, office, kitchen, bathroom, living room, etc.). You can go further by modifying its settings with the Properties icon.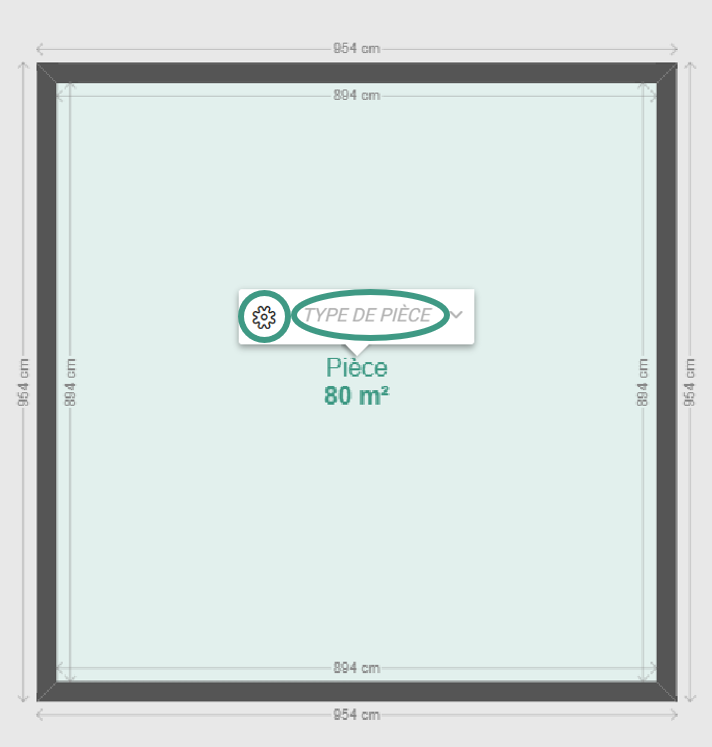 Type of room: each room must be given a type (bedroom, office, kitchen, bathroom, living room, etc.). If the room is not given a category, it will not be included in the surface area table.
Name of the room: give a name to your room to differentiate it from the others when you have several rooms belonging to the same Type. For example, you can have a parents' bedroom, a guest bedroom, a child's bedroom, a teenager's bedroom, etc.
Elevation of the room: enables half-levels to be made. For example: kitchen 30 cm higher than the dining room. This can be a positive or negative elevation.
Thickness of the slab: thickness of the ground.
Ceiling : deselect this option to remove a ceiling.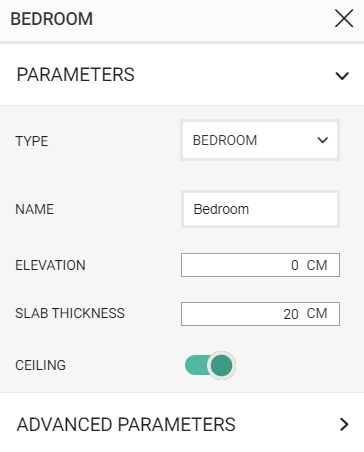 Click here to read "The surface area table"
_________________________________________________
Click here to create your 3D plan
_________________________________________________
Haven't found the answer to your question? Contact us at contact@kozikaza.com, giving as many details as you can about your request or problem.