Classify Your Room
In 2D, when you finish creating a room, we recommend assigning it a type based on its function: bedroom, office, kitchen, bathroom, living room, etc.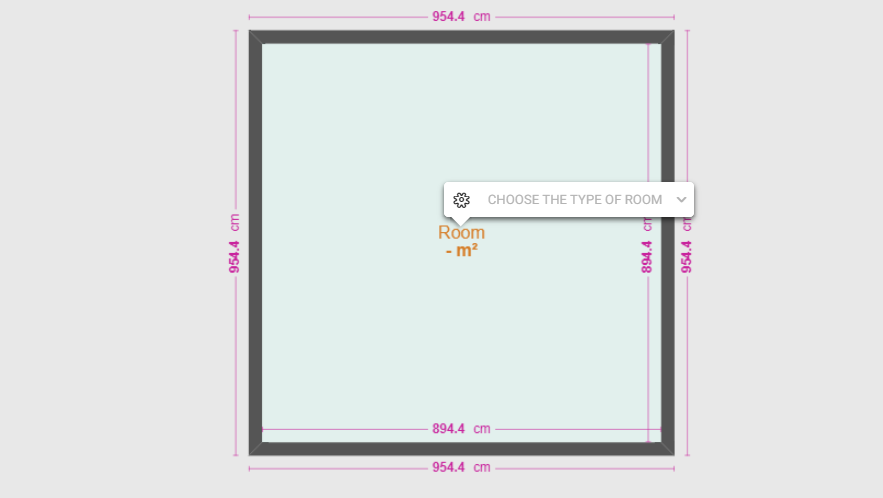 Various room types are available:
- Habitable Rooms: bedroom, living room/dining room, kitchen, bathroom, toilet, lounge, dining room, entrance, closet, dressing room, laundry room, pantry, landing, corridor, office, game room, bathroom, other areas
- Additional Areas: balcony, rooftop terrace, garage, basement, cellar, attic, loggia, veranda, technical area, other annexes
- Outdoor Spaces: garden, terrace, driveway, carport, parking (these rooms have no upper slab)
- Constructive Voids: openings, attics (these rooms have no upper slab)
- Roofs
If you don't perform this classification:
- The room will simply be named "Room" in orange on the floor plan, without indicating its area.
- In the toolbar, the total area will be displayed in orange until all your rooms are classified.
- In the surface table, areas will not be displayed.
If you haven't specified your room's function when creating it, you can do so at any time by selecting it.
Configure Your Room
- Step 1: Select Your Room
In the 2D view, select your room by clicking within its area.
If your room hasn't been classified previously, you'll find the dropdown list of room types for direct access.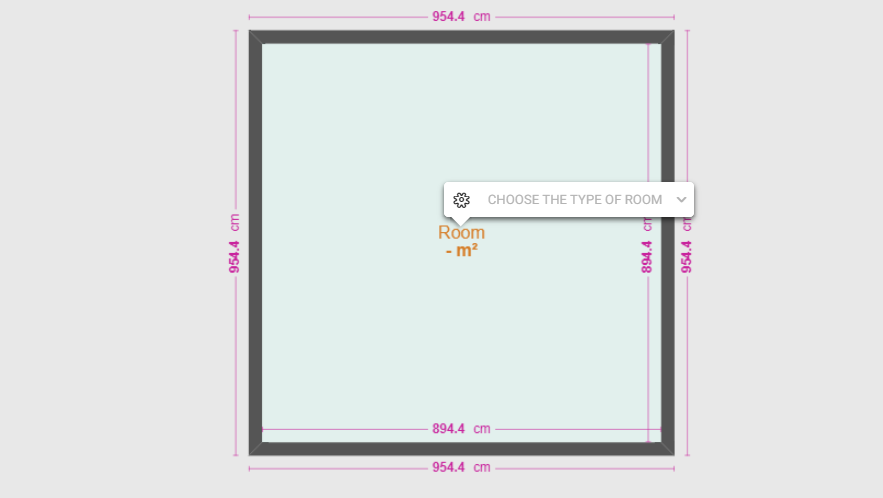 - Step 2: Configure Your Room
You can go further by adjusting its parameters and advanced settings:
To do this, click on the cogwheel to open the settings panel: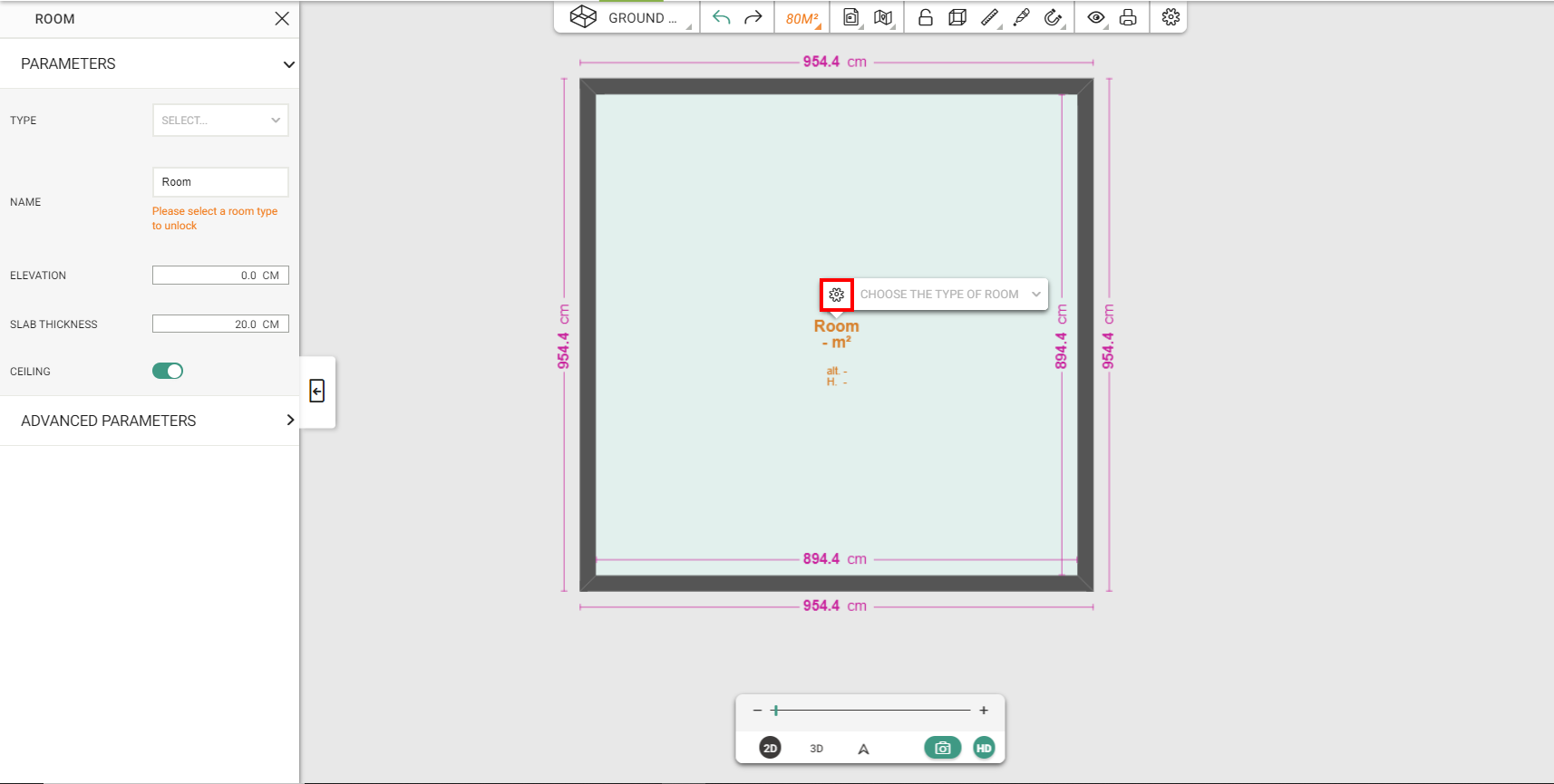 Tip:
You can also access these settings by right-clicking on the room in 2D.
In the settings,
You can manage the following elements:
Room Type: It's important to assign a type to each room.

For example: bedroom, office, kitchen, bathroom, living room, etc..

Room Name: Give your room a name to differentiate it from others, especially if you have multiple rooms of the same type. If the room has a name, it will be displayed on the floor plan instead of the type.For example, you could have a master bedroom, a guest room, a children's room, etc.

Room Elevation: This option allows you to create half-levels. This elevation can be positive or negative. Keep in mind that a negative elevation lowers the slab of this room and will be visible in 3D on the lower level.For example, a kitchen raised 30 cm compared to the living room.

Slab Thickness: Determine the thickness of the lower slab. By default, it has a thickness of 20 cm.

Ceiling: Deselect this option to remove a ceiling. For example, to create a double height
Tip: This information regarding room type, room name, elevation, ceiling height, and areas is displayed by default in all your rooms. This display is customizable.
> More information on 2D display
In advanced settings,
In advanced settings, you have the possibility to manage the display and customization of baseboards in your room.