To add spiral staircases, go to the Build > Staircases > Straight staircase menu.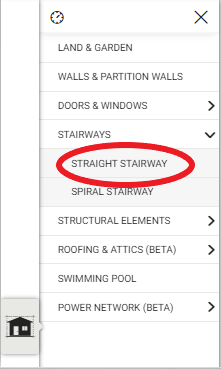 You can choose from:
Stringer staircase
Curved staircase
Staircase with landing
Suspended staircase
Staircase with central stringer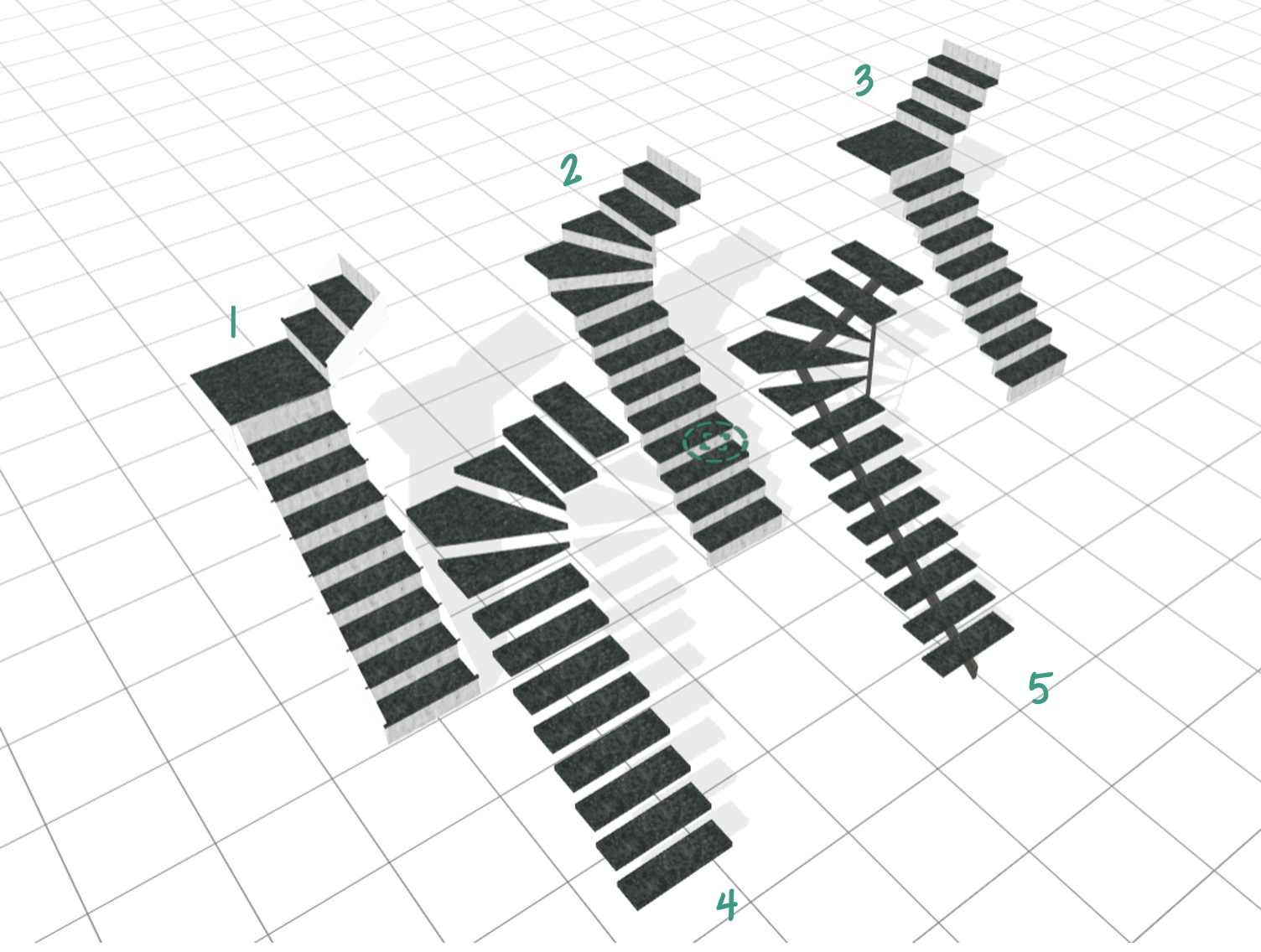 When you have chosen your staircase, create it as follows:
Click a first time to place the base of your staircase
Stretch it, then click a second time to mark the bend in your staircase
Double-click to complete your staircase.
When you click on your staircase, icons are displayed:
Text box (only available in 3D): change the settings manually
Duplicate: copy your straight staircase
Properties: change the settings by entering your measurements
Lock
Delete
Set manually (height and width only)
Click the Text box icon.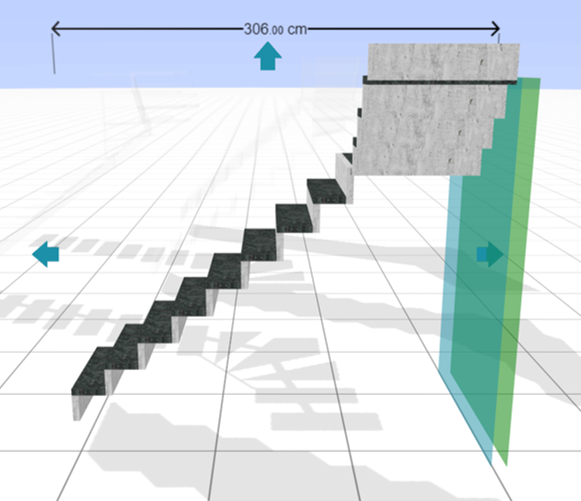 Drag the arrows to adjust the dimensions (width and height) of your staircase. The dimensions are displayed as you drag the arrows.
Fully customise your staircase (2D and 3D)
Click the Properties icon. A menu is displayed with the various settings that you can edit.
Settings:
Climb height: height of the staircase
Step width: measurement between the shaft of the step and the outside of the step
Tread: depth of the step
Orientation
Elevation: space between the floor and the start of the staircase
Step thickness
Stair nosing: the end of the step, which can overhang the step if a measurement is entered (only visible if there is a riser)
Riser: enable or disable the riser
Right handrail: enable or disable the right handrail
Landing: enable or disable the landing
Left handrail: enable or disable the left handrail
Stringer height: part of the staircase on which the handrail is located
Handrail spacing: spacing between two handrails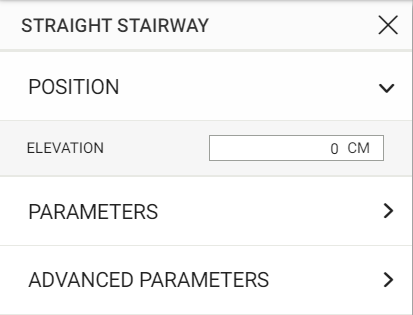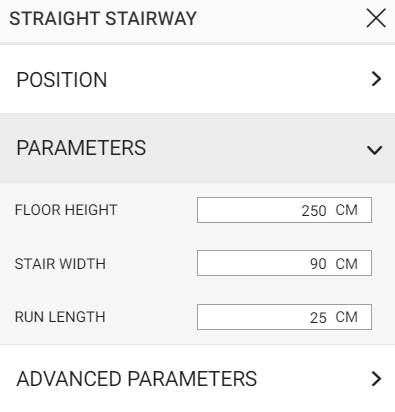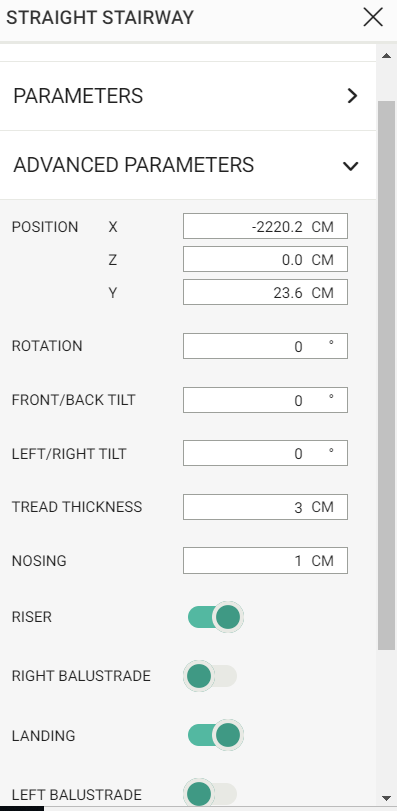 Tip: You can view your changes without closing the menu. Move the menu by dragging/dropping the menu title to one side of the plan to show your project. When entering a measurement, press Enter to apply the new measurements automatically.
Click here to read "Decorate a piece of furniture or an object".
_________________________________________________
Click here to create your 3D plan
_________________________________________________
Haven't found the answer to your question? Contact us at contact@kozikaza.com, giving as many details as you can about your request or problem.