To duplicate your plan, go to the header bar.
DUPLICATE a plan
The plan duplication is located in the drop-down pane of the header bar, at the top left of the plan:

Choose a name for the duplicated plan :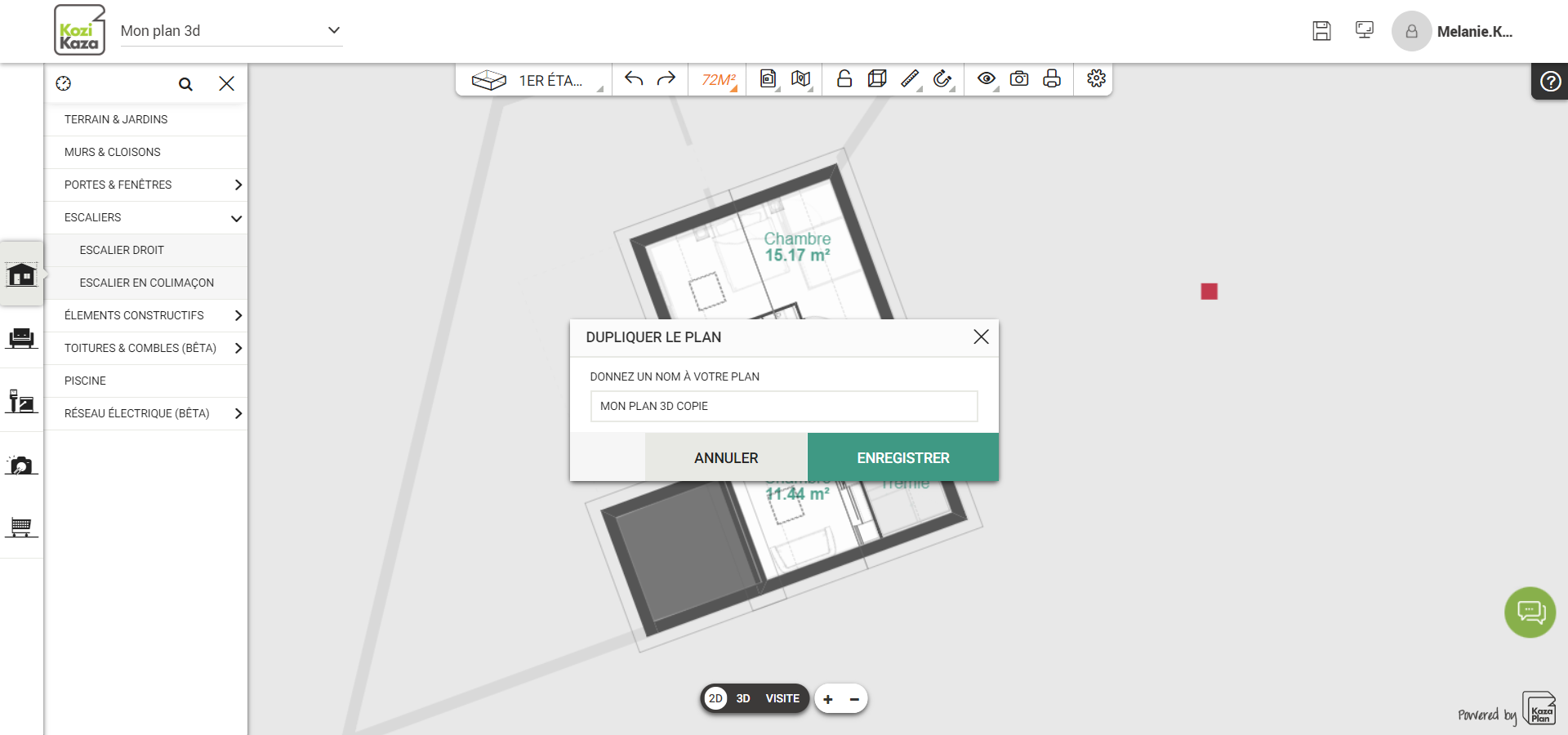 Your plan is duplicated! The copy opens automatically.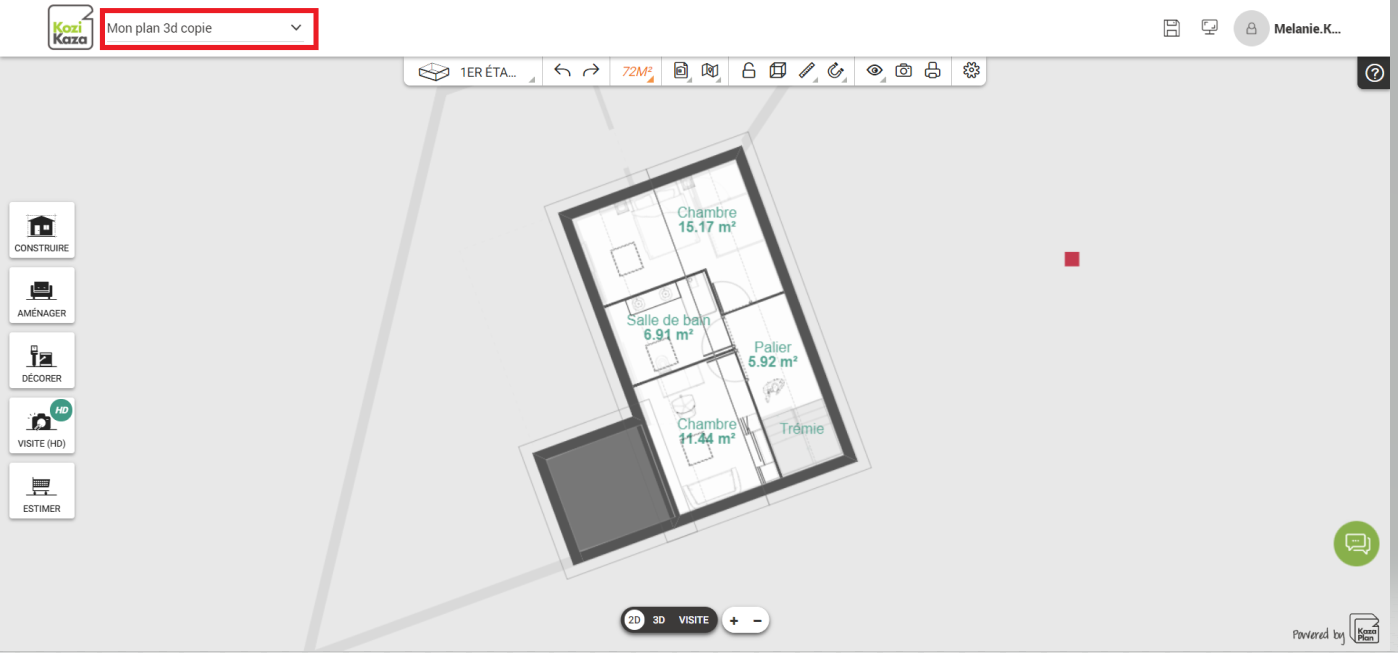 FIND THE COPY
The created copy opens automatically.
Other tips for finding your plans:
- Go to the plan gallery to find your plan.
- Shortcut to your latest plans:
In the left part of the header bar of your plan, you will find a shortcut to the last 3 plans created.