A/ Create a new plan from within KAZAPLAN
1/ From your partner's home page
There are 4 ways to start a plan:
1.1 Starting from a blank plan
Like a blank sheet of paper, here's a free space to model your project.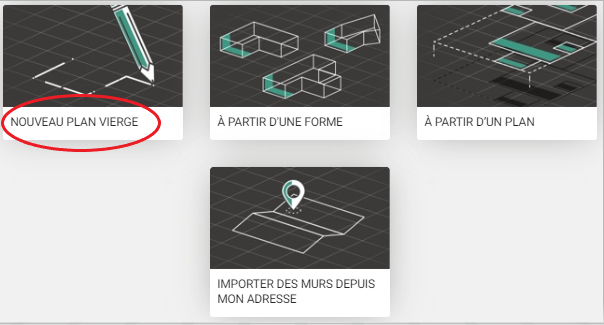 The first step will be to lay out your walls and partitions.
Here's what you need to know
- the red dot symbolises the centre of your workspace.
- the grid symbolises your workspace. Do not model beyond this grid.
1.2 Using a shape
Here you will find a catalogue of simple shapes. They can represent the shape of your house or a room.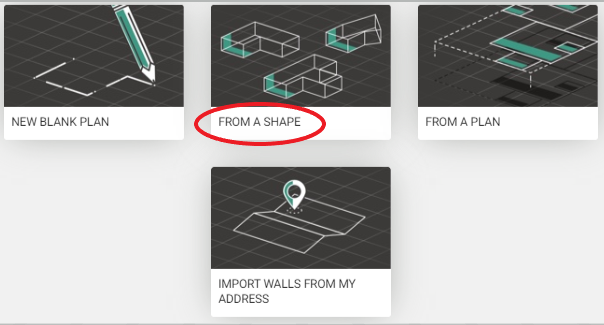 The first step is to edit the dimensions of the walls to match those of your project. To do this, simply click on the dimensions and enter the desired value.
1.3 Using a plan
If you have a floor plan: a plan drawn up by an architect or craftsman,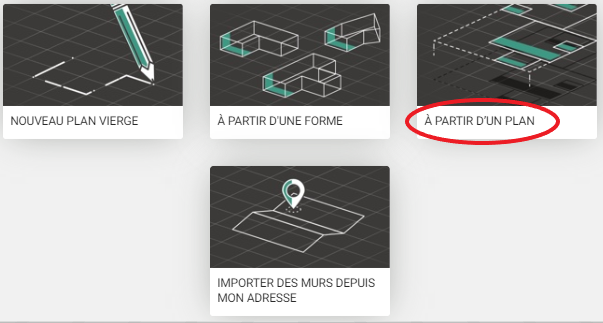 The 1st steps will be :
- position the image in the layout (jpeg, gif, png)
- scale the image
- trace your walls and partitions over this background plan
1.4 Using geolocation
From your address, you can start modelling your project using geolocation. This gives you a base plan and your walls to scale.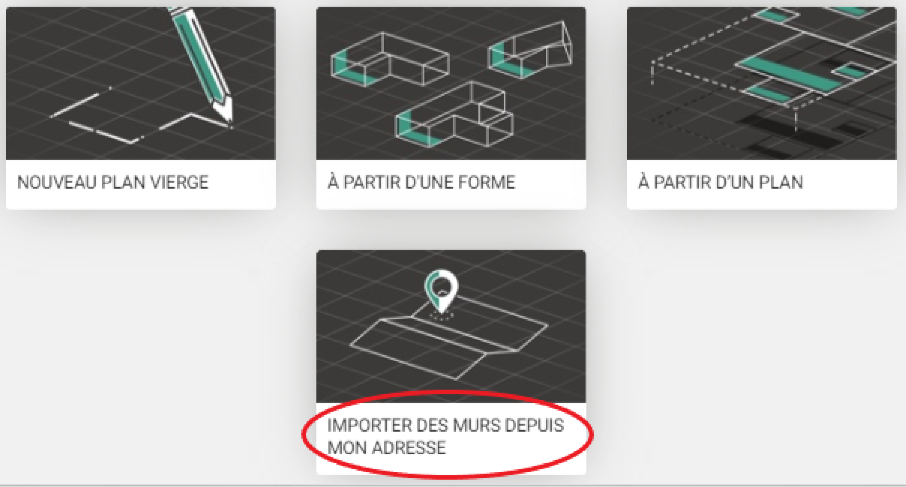 The 1st steps will be :
- enter your address
- check the accuracy of the suggested walls.
2/ From the "new map" shortcut in the header bar
Already in a map and want to start a new map?
You'll find a "new plan" shortcut on the left-hand side of the header bar.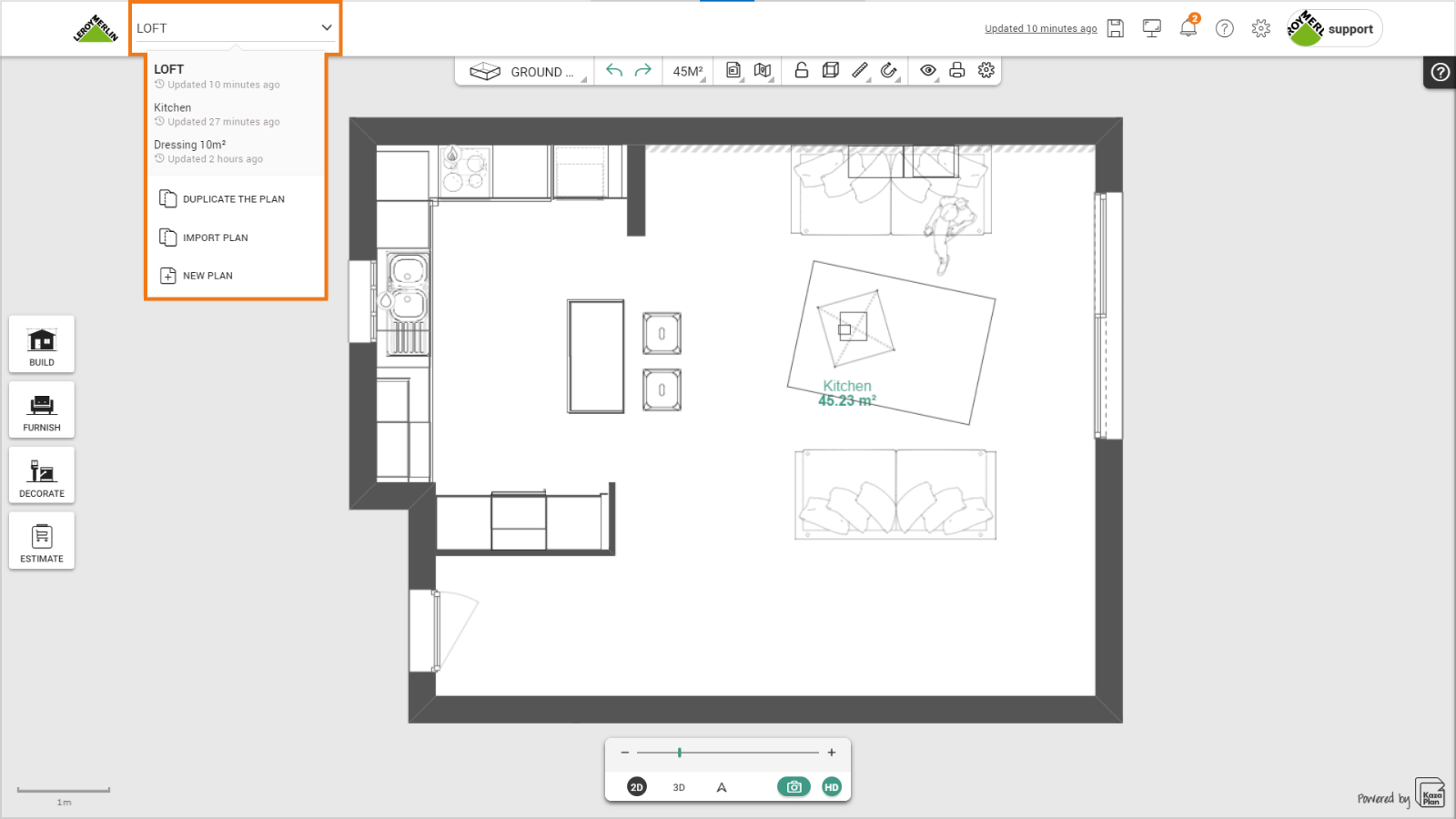 ///////////////////////////////////////////////////////////////////////////////////////////////////////////////////////
B/ Create a new plan from KOZIKAZA
On Kozikaza, to create a new plan, hover your mouse over Tools located in the menu bar.
A drop-down menu appears, click on Create a 3D plan.

When the tool opens, you can start your 3D plan.