Deleting a plan, from KAZAPLAN
Go to the plan gallery to delete a plan.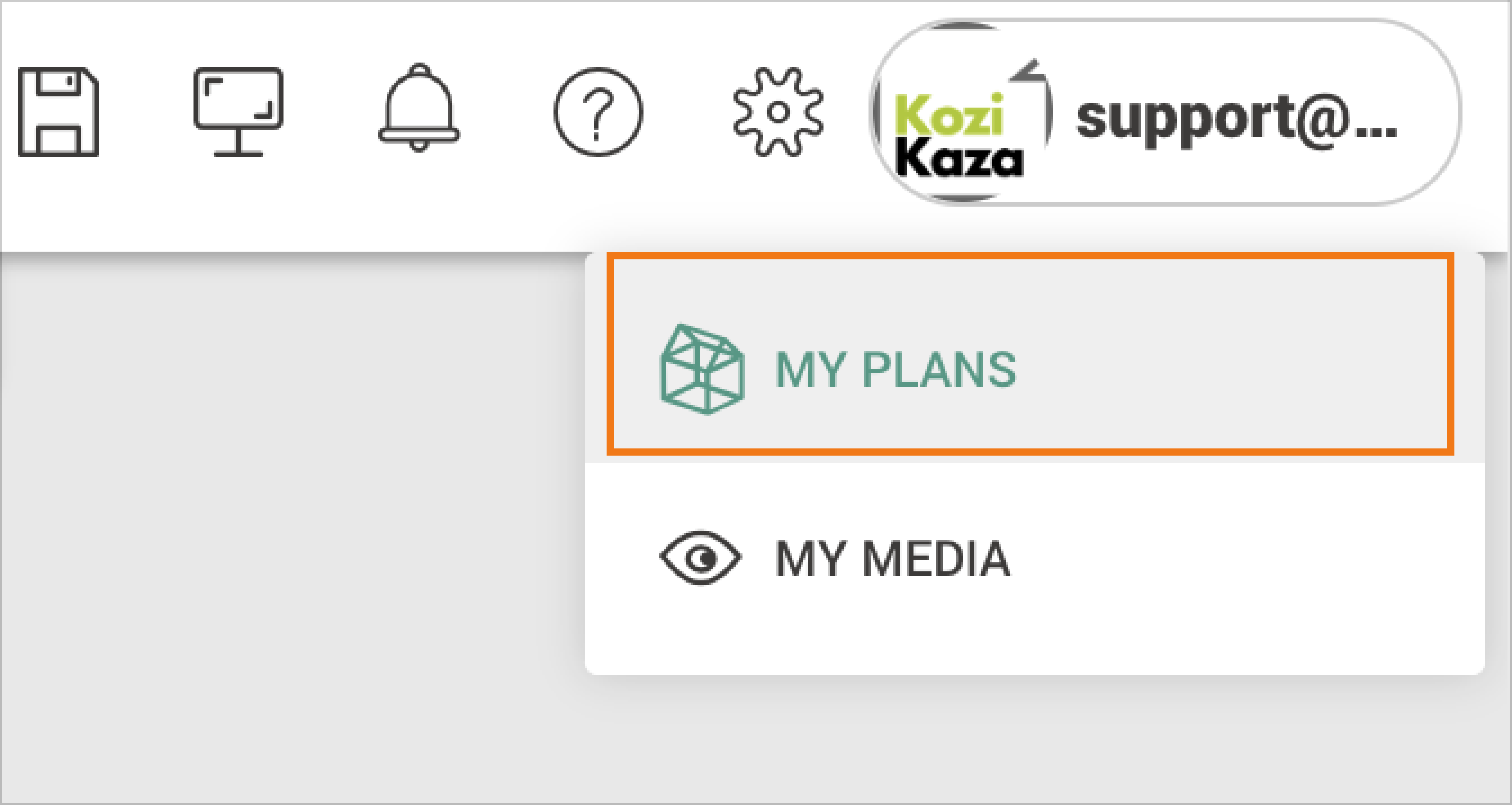 Reminder : it is accessible from the header bar of your plan, by clicking on your profile avatar.
From the plan gallery,
- settings
-- rename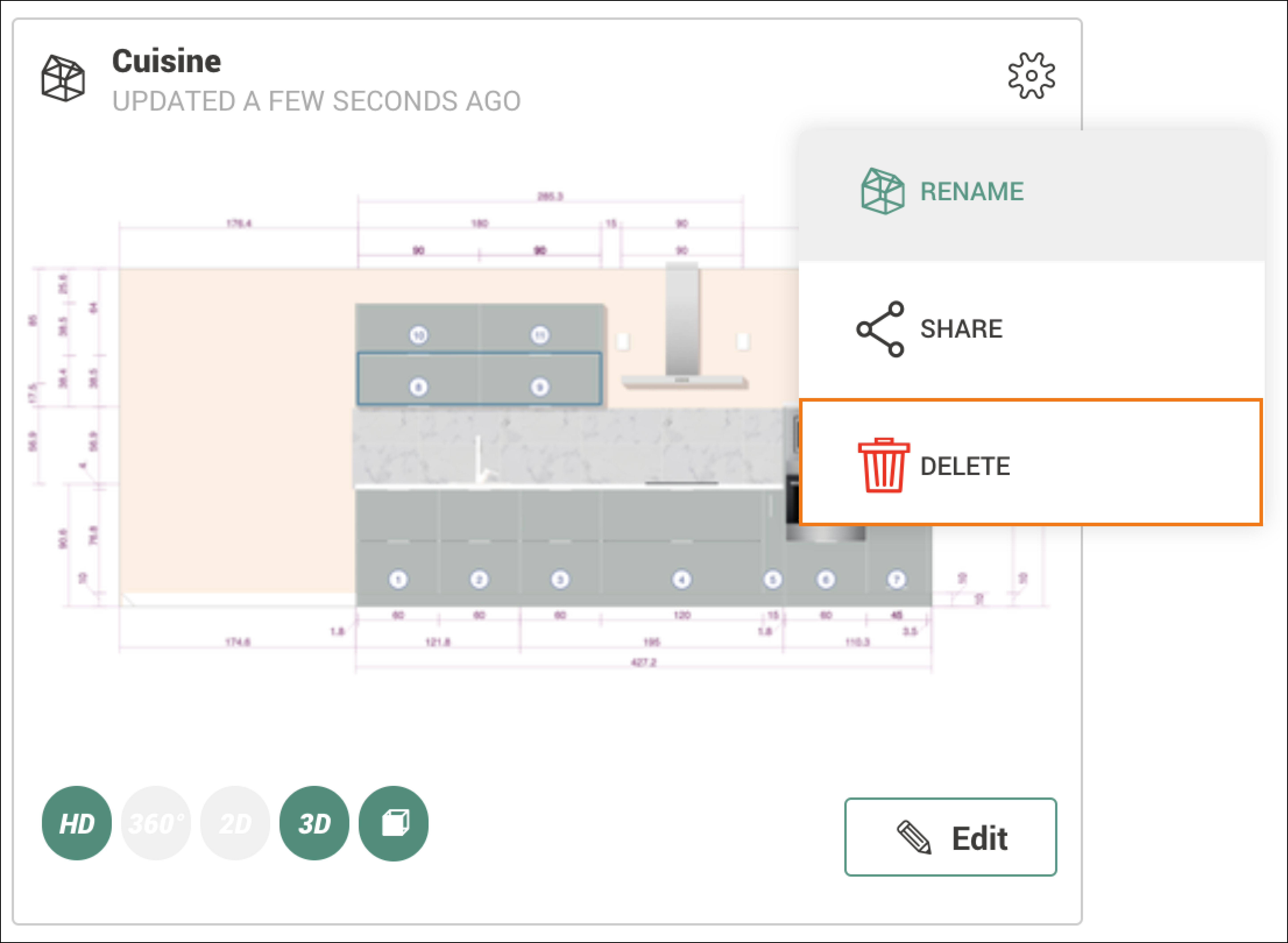 > More information on the map gallery
Renaming a plan, from KAZAPLAN
First of all, the plan to be deleted must not be the main plane. In this case, you have to modify it so that another plane becomes the main plane.
To delete your shot, you must be in your kaza. Click on the small wheel at the top right of your plan preview to delete.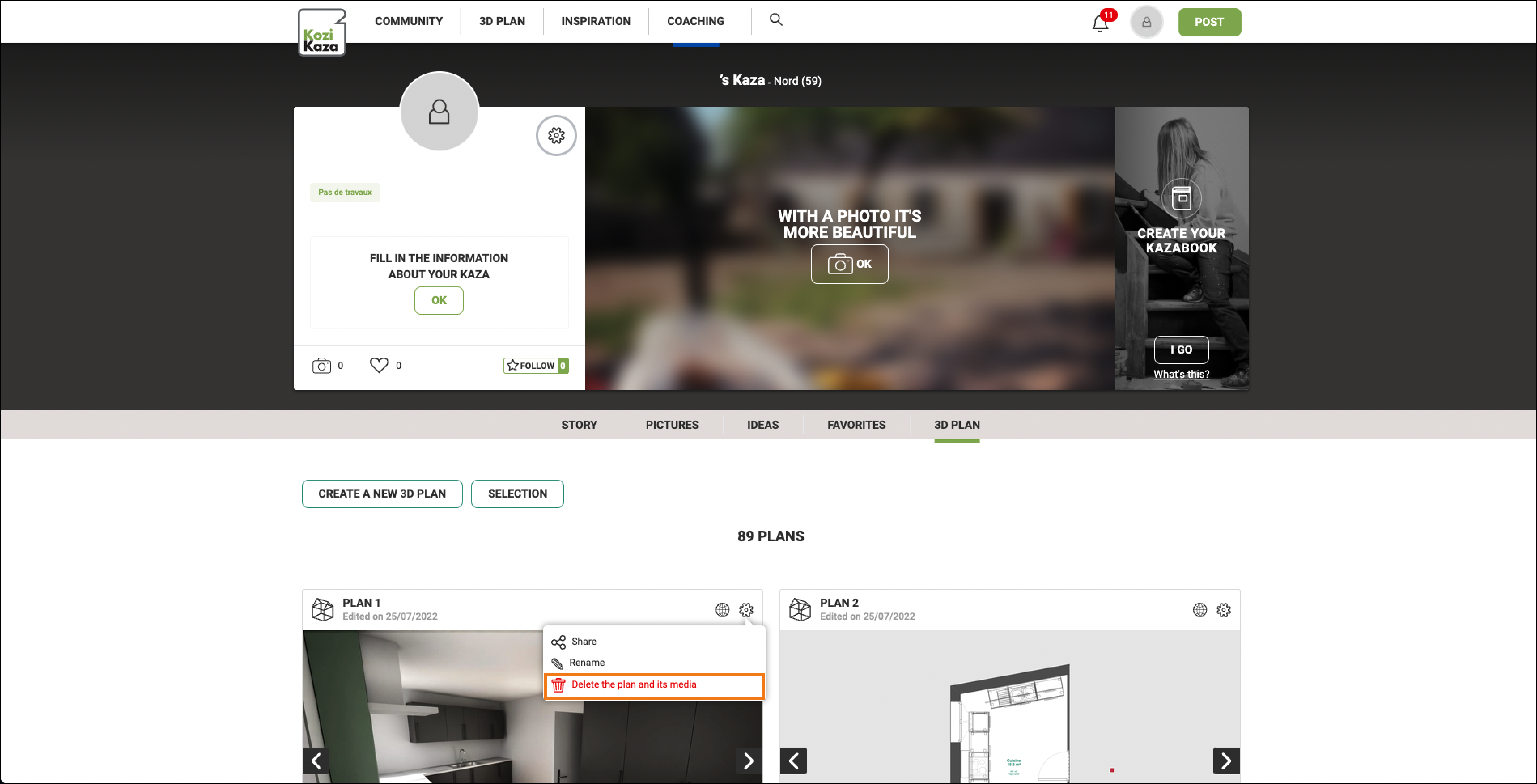 Click on delete the plan and its media
A request for confirmation of deletion of the plan is displayed, click on YES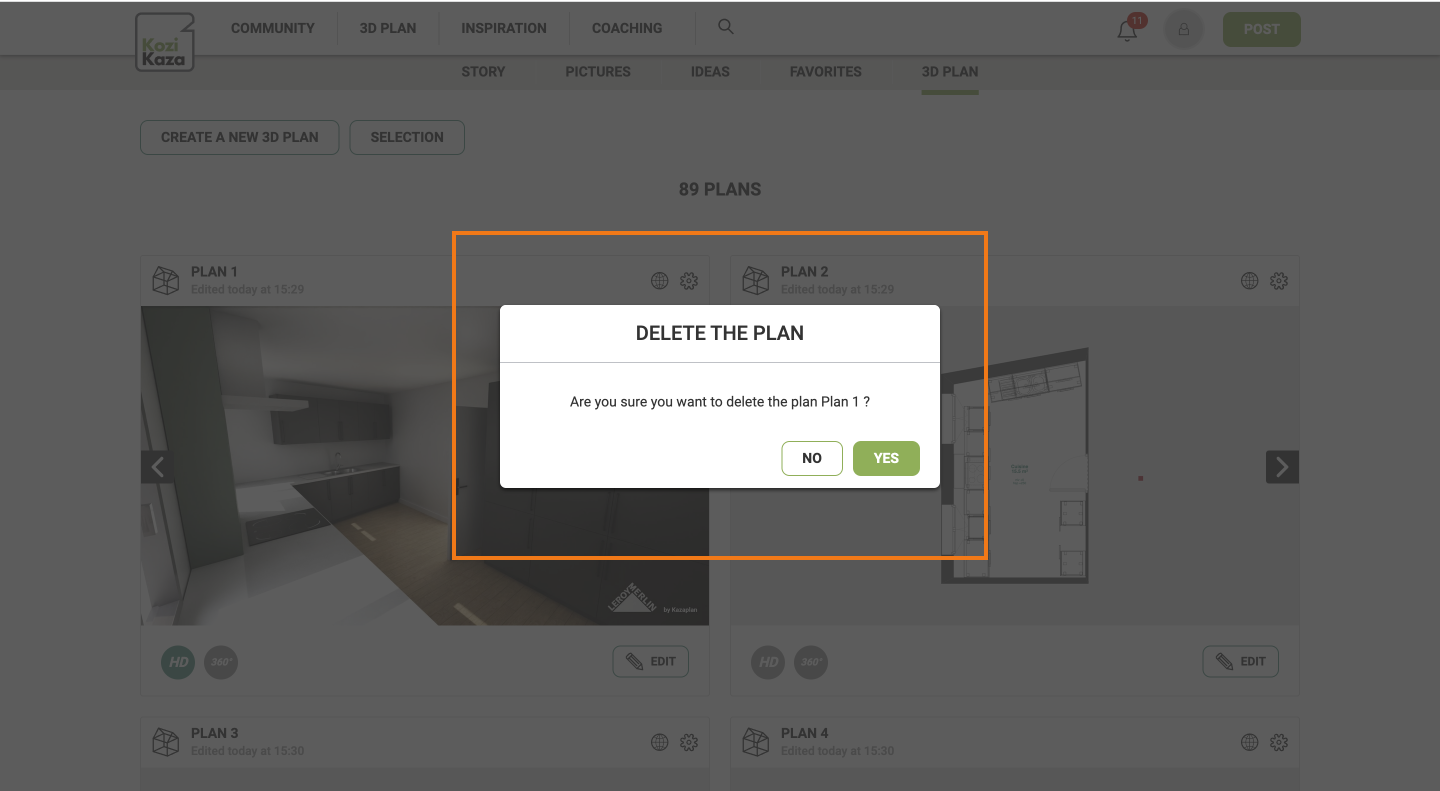 The plan is now deleted.