To add a customised frame, go to the Arrange > Customisable shapes menu. Select Customisable frame.
Place it in the room. When you select the frame (a selected piece of furniture has a green circle around it), icons are displayed.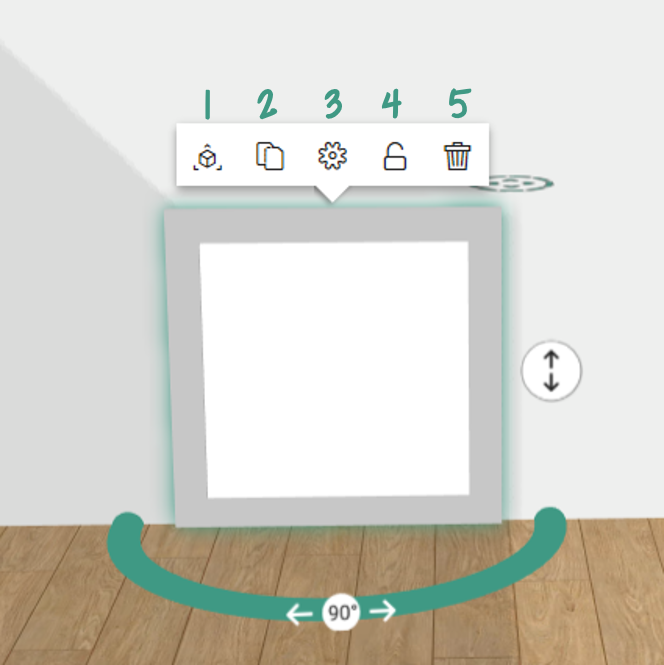 When you click on your frame, icons are displayed:
Text box (only available in 3D): change the settings manually
Duplicate: copy your frame
Properties: change the settings by entering your measurements
Lock
Delete
Set manually (height and width only)
Drag the arrows to adjust the dimensions (width and height) of your frame. The dimensions are displayed as you drag the arrows.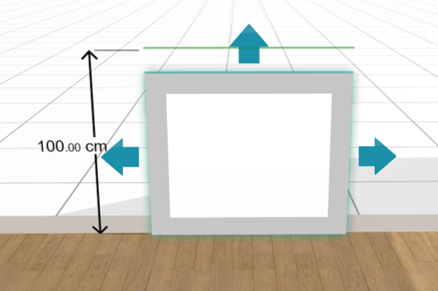 Fully customise your frame (2D and 3D)
Click the Properties icon. A menu is displayed with the various settings that you can edit.
Settings:
Width
Height
Depth
Keep proportions: keeps the proportions the same when one of the previous settings is changed
Elevation (cm): distance from the ground
Circle: tick this option to create a circular frame
Frame depth
Frame thickness
Advanced settings: frame position within the room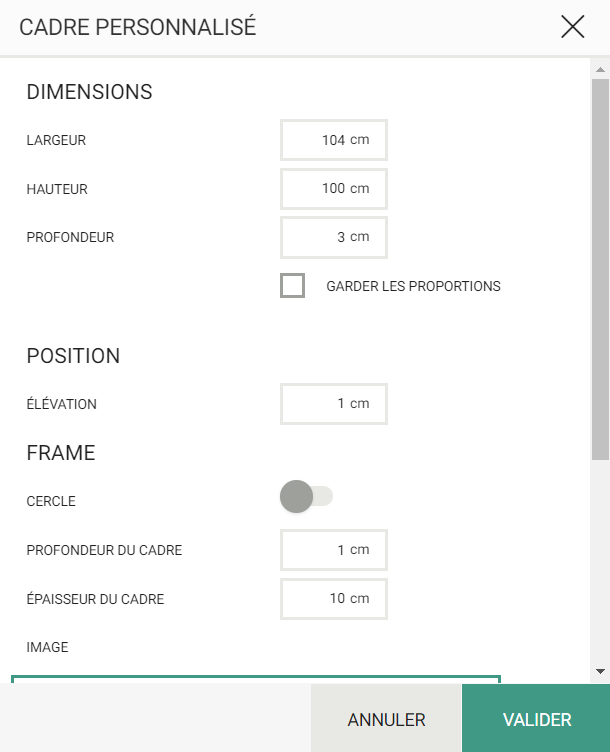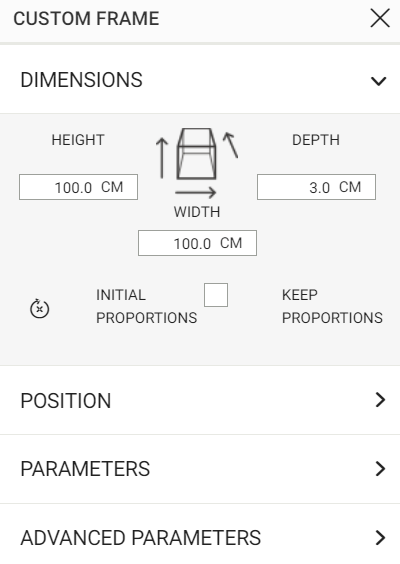 Click on the green frame to import an image or photo from your computer. Check that you have the rights to use the file.

Your frame has now been created!