IMPORT a .KZP file
Due to saving problems, your plan may have been saved on your computer in a .kzp.
To open your file, go to a blank plan.
Then click on the arrow next to the name of your plan to open the submenu.
Click on "Import plan".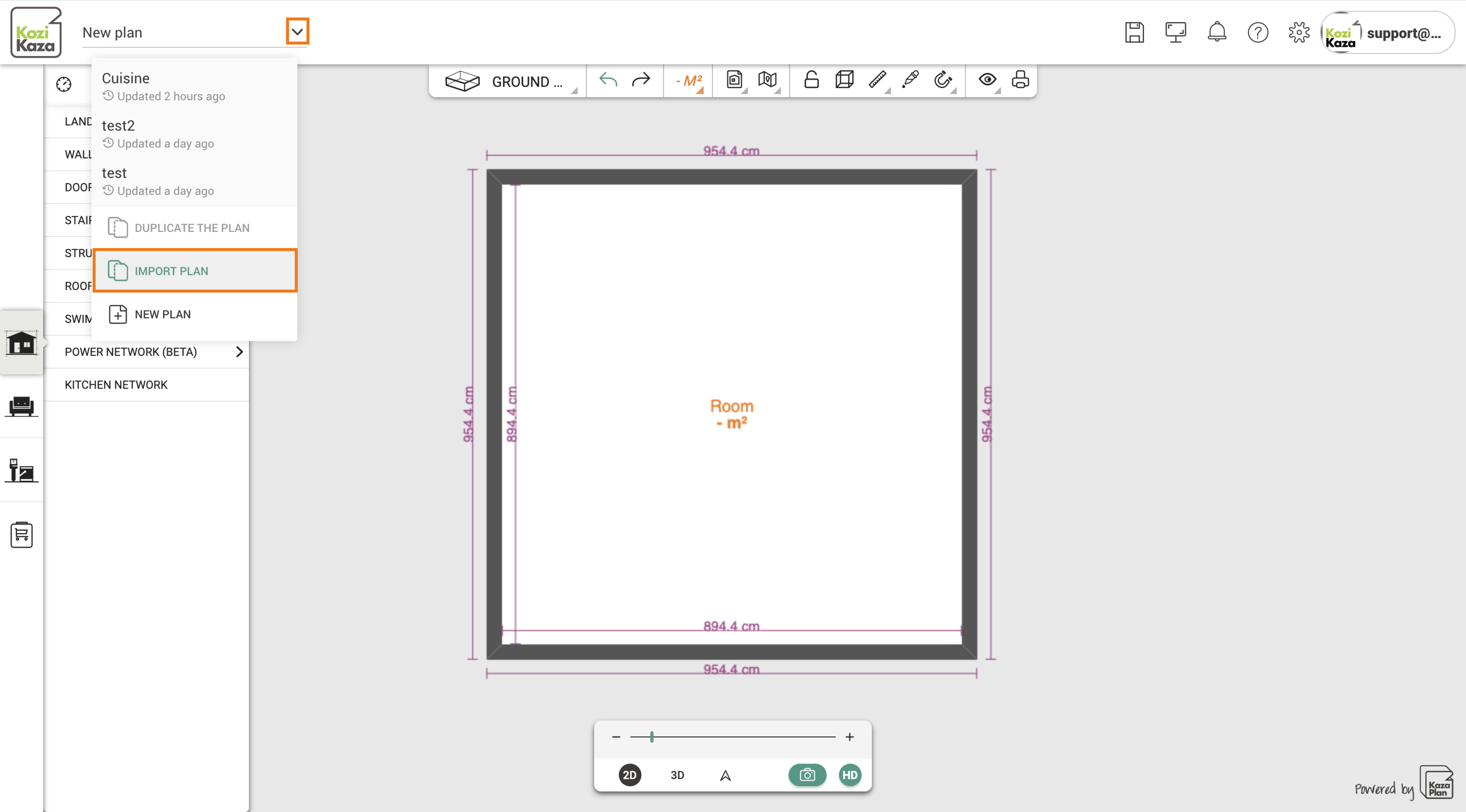 A window will appear asking if you want to save the plan you are currently working on. If it is a blank plan, please select No. Otherwise decide whether you want to create a backup of the plan.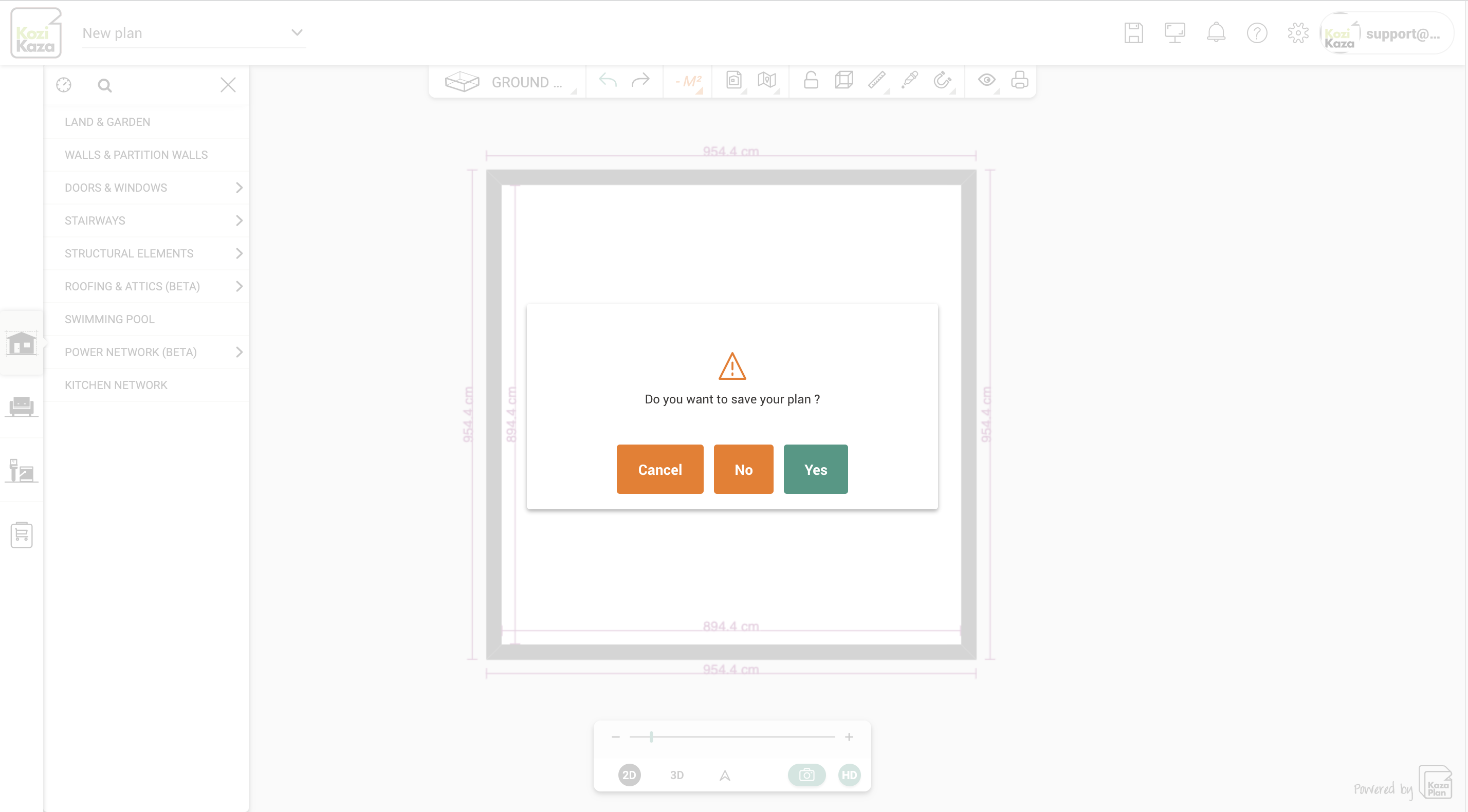 Find your plan in your files (usually in the Downloads folder) and open it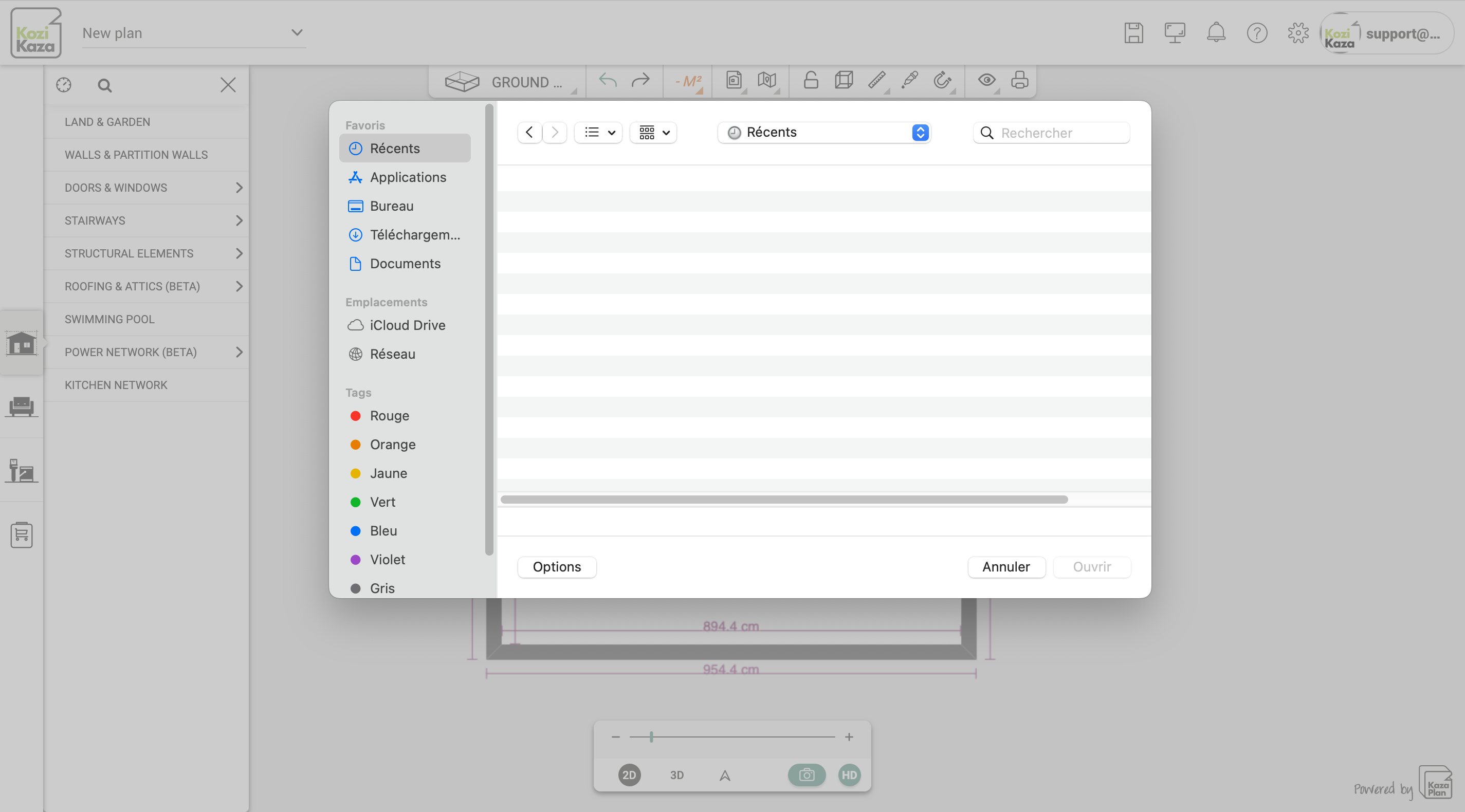 Your plan is now open.
Tip: This feature is also available at any time using the shortcut CTRL+O.
Kozikaza info: This keyboard shortcut is the only way to import a file to the Kozikaza partner.