An error may have occurred while editing or saving your plan.
In this case, the best course of action is to look at your "console": when you encounter the problem, press the F12 key and click on the "Console" tab, then take a screenshot of your whole screen.
ON MAC: simply press the "COMMAND", "OPTION" and "i" buttons simultaneously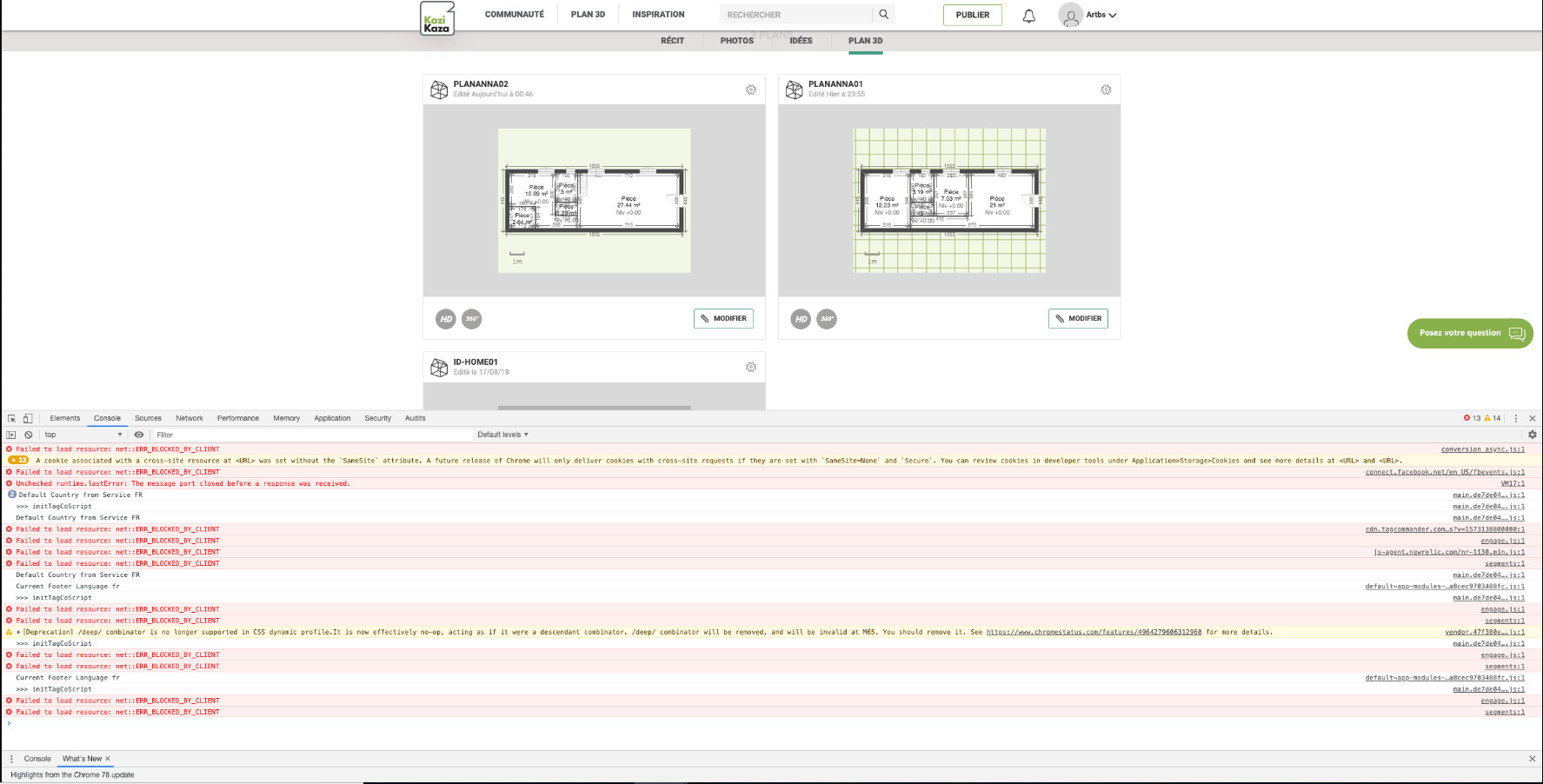 If you see the message "ERR_BLOCKED_BY_CLIENT", this means you have an ad blocker enabled; you must authorise the Kozikaza site to continue.