To put a house net on your plan, you first have to put a hopper.
In the menu :
- Build
- Straight staircase / Spiral staircase
- - Hopper
You position it at the level of the net.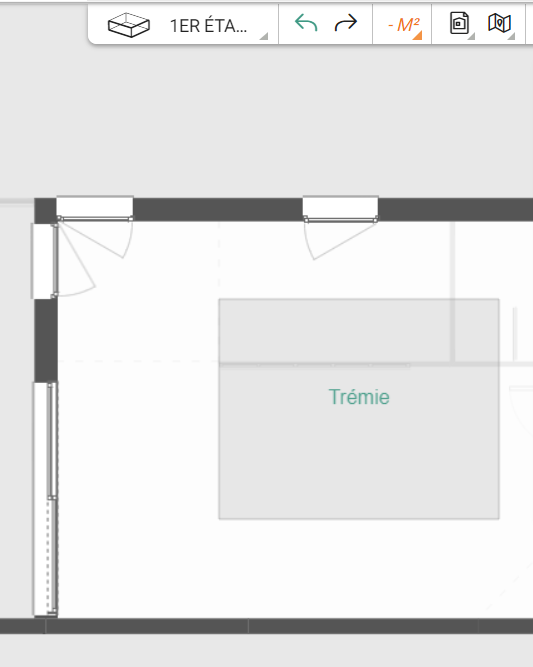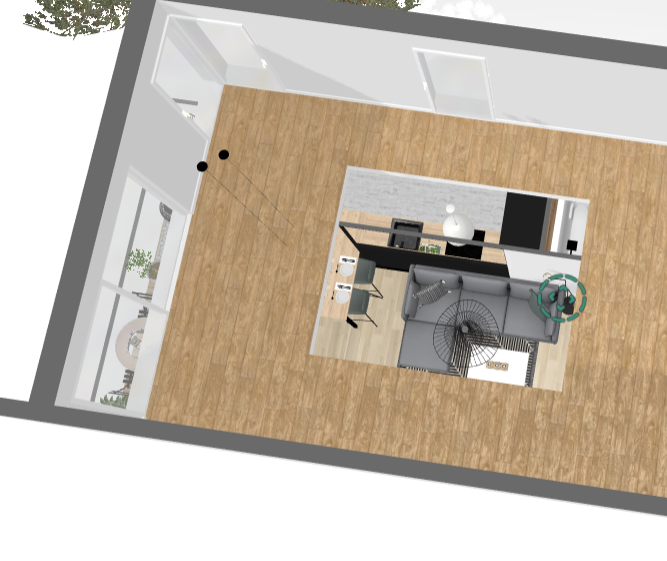 In the menu :
- Layout
- Customised shapes
- - Customised carpet
Modify the dimensions of the carpet so that it covers the hopper by clicking on the small pencil and then stretch it with the arrows all around: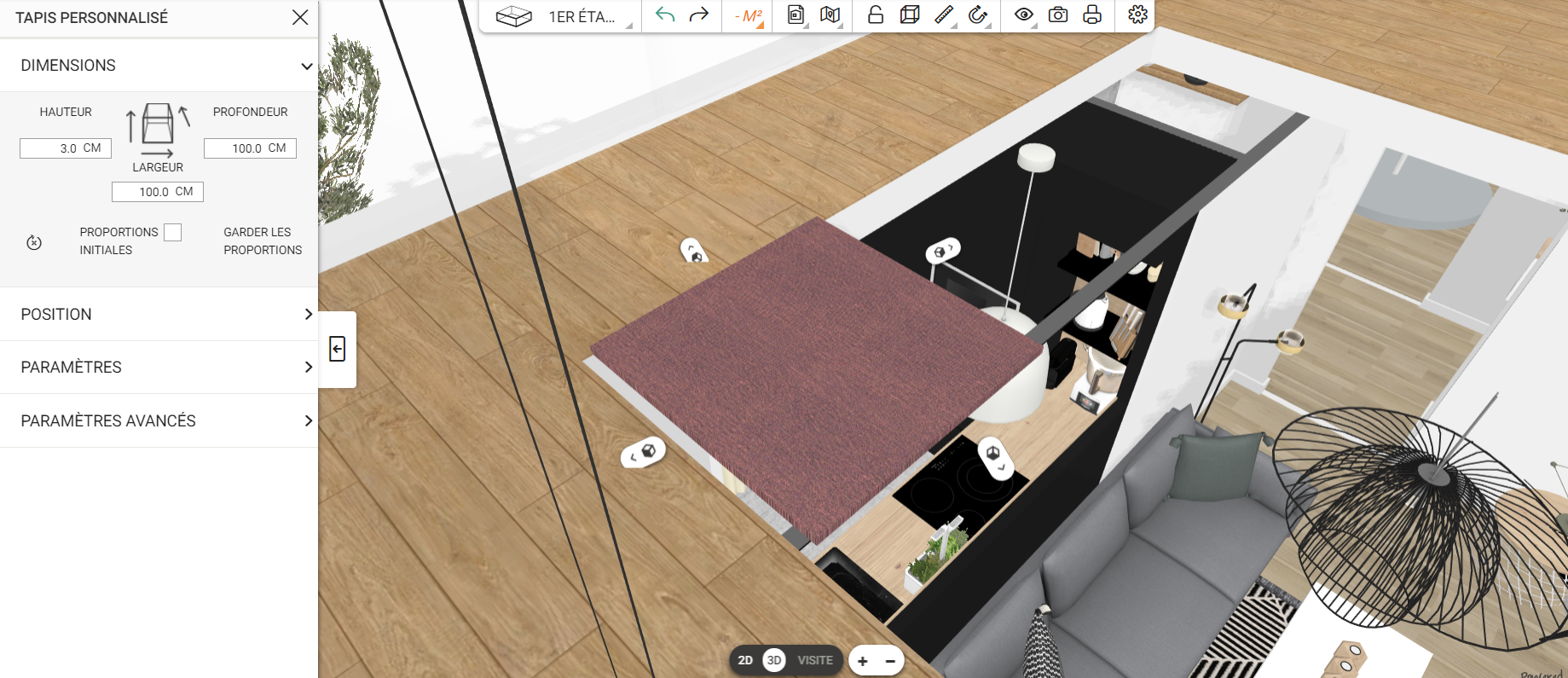 In the menu :
- Decorate
- Metal
Choose the pattern that most resembles your net: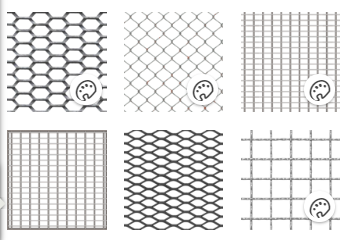 Then decorate your carpet: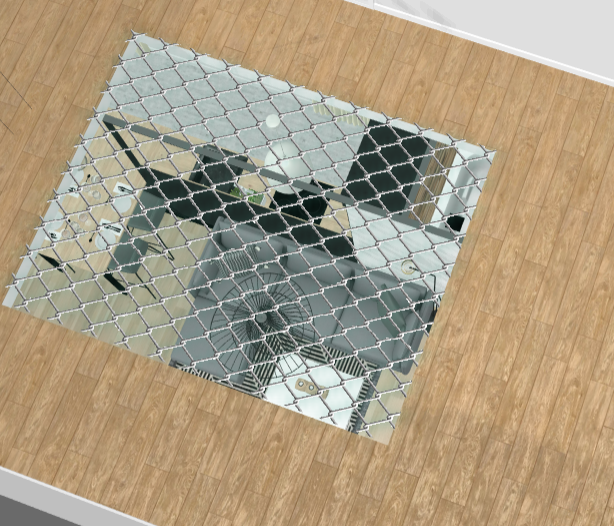 This will give you your own housing net.