What exactly are high definition (HD) renderings?
Once you have drawn and decorated your 3D plan, you have the possibility to generate High Definition images of your plans for an extraordinary immersion!
To access this feature, first go to your Kaza, then to the desired plan and click on "edit your plan".
On the menu at the bottom of your screen, select the "HD" tab:

Click on "HD capture" to generate an HD capture: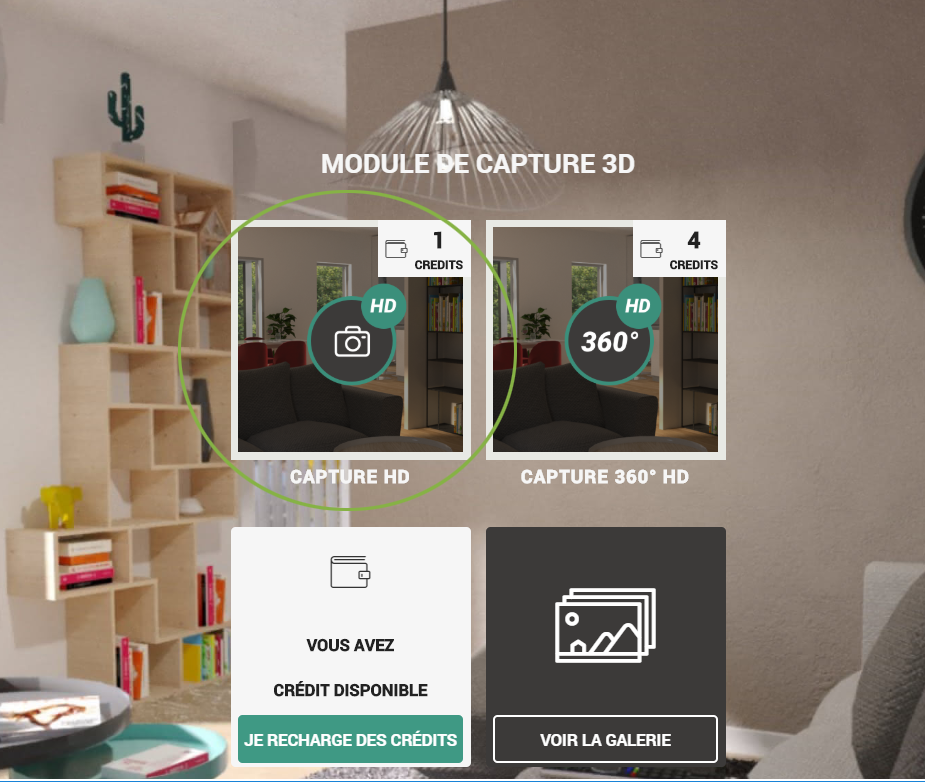 You have credits available, the HD capture will be generated after your click and you will receive your capture 30 minutes later
If you do not have credits available, you will have to order some before clicking on "I use a credit".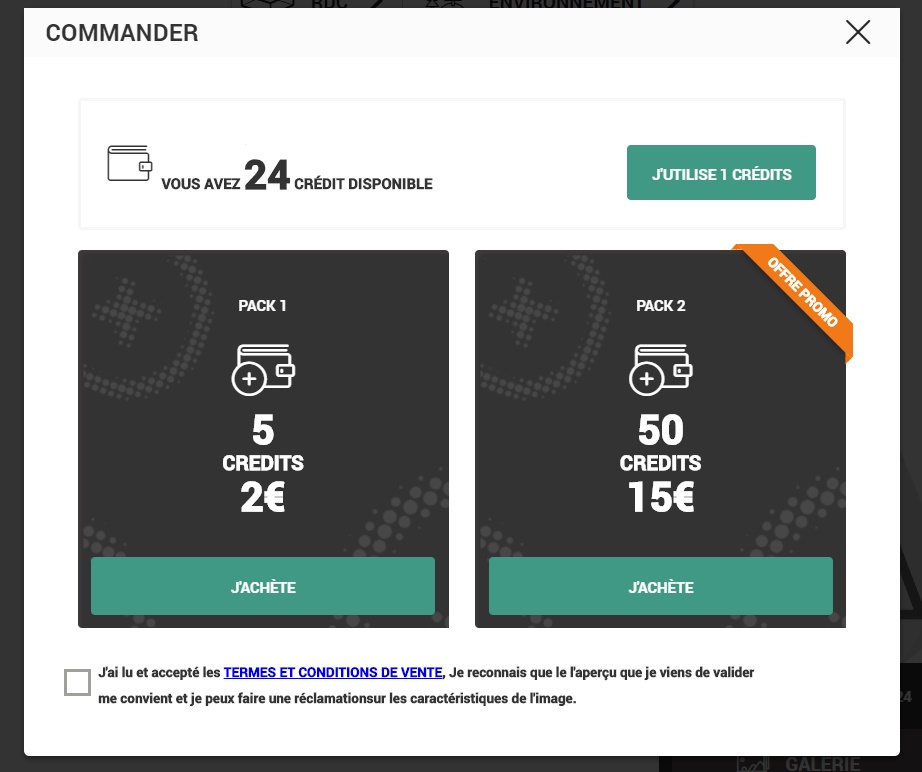 Two views are available. To switch from one to the other, click on 3D or the arrow :
The global view gives you an overall view of your plan or room. You are in 3D mode. (The environment will automatically be white):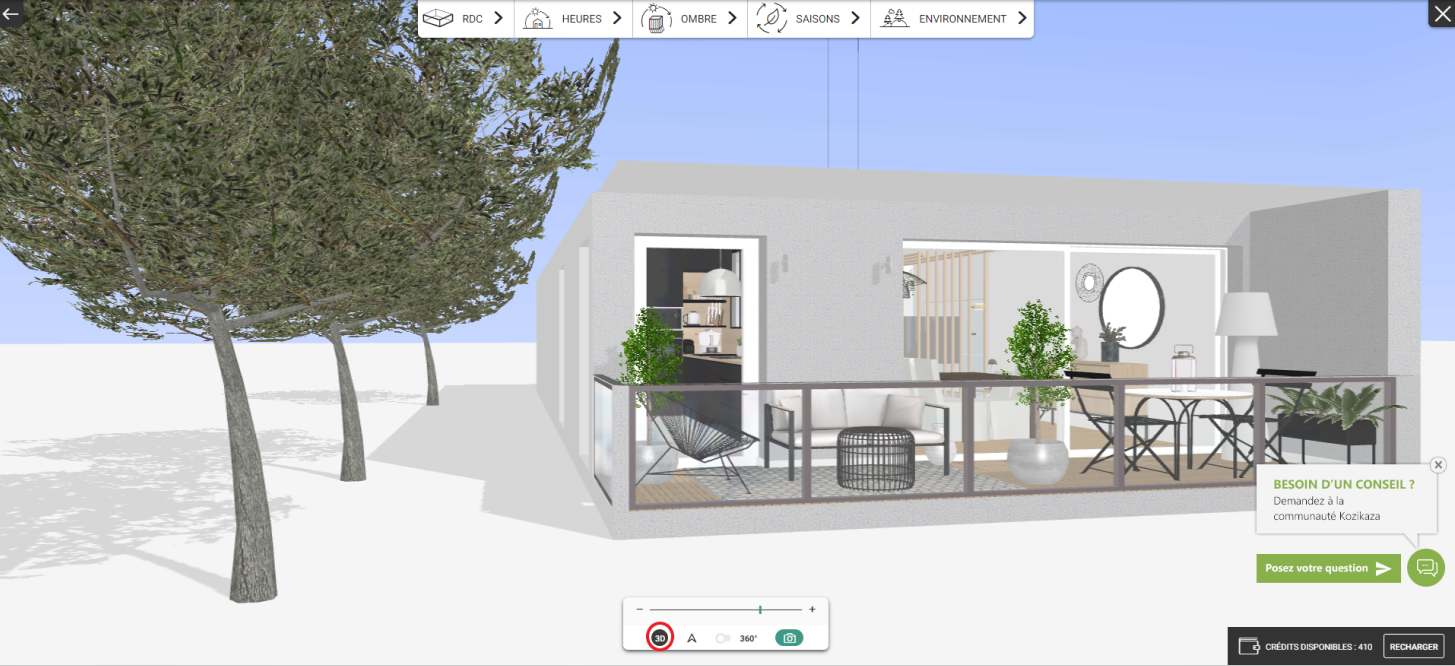 The visit mode allows you to project yourself into the plan at human size. You are in visit mode by clicking on the button below: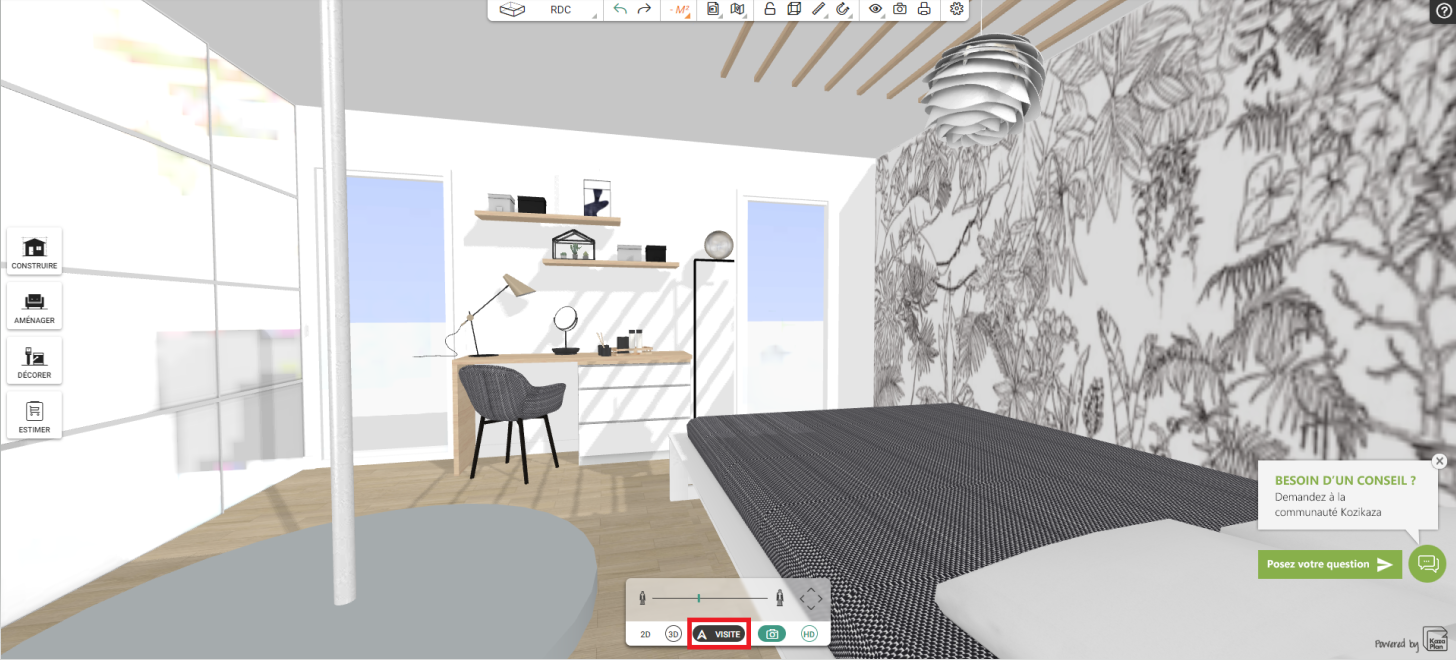 You will then be able to choose an environment as below if you have selected the visit mode: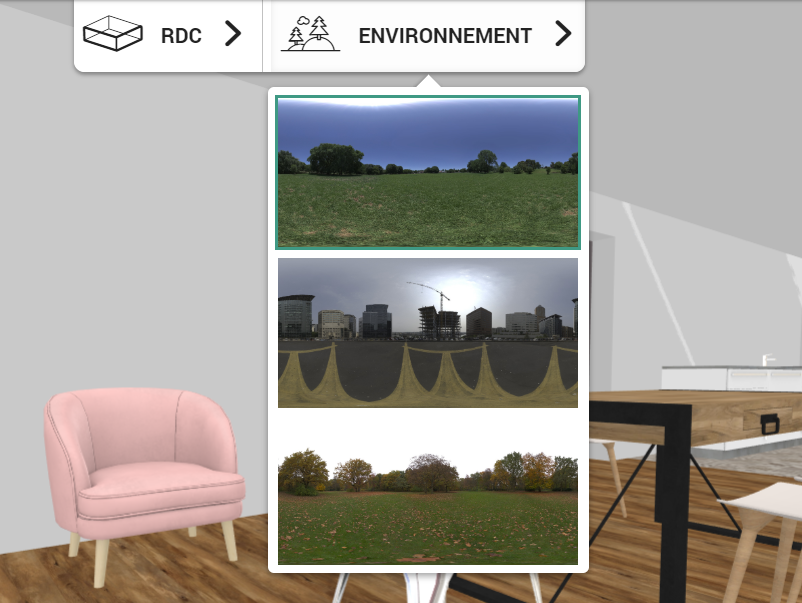 Choose the perfect angle for your HD: You can adjust the height of the camera with the slider linking the little guy to the big guy and navigate through your shot with the arrows on your keyboard.

When you have found the ideal angle, click on "HD". This will allow you to preview your HD rendering.

When you have the right angle, click on the camera:

Tip:
The gallery will allow you to view all your HDs.