Place yourself on the top floor of your plan, then go to:
Build
- Roofs and attics
- - Sloping roofs
- - - Roof slopes
Disable symmetry: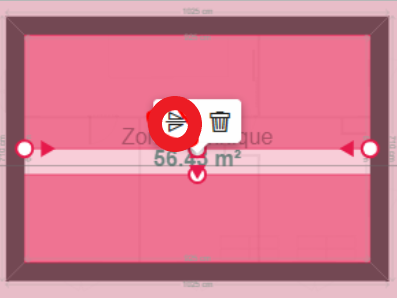 Create the asymmetrical roof: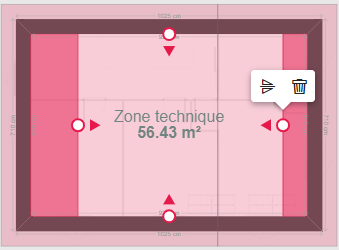 View in 3D:

DIFFERENT LENGTHS
If one side is lower than the other, you must set the height of the dwarf wall. Click on one of the 2 pink areas, then change the dimensions in the menu on the left. Next, click on the other pink area of the plan and enter the dimensions.