First, you need to make a floor opening.
Position yourself on the top floor in 2D, click on the room in question and choose the "Floor opening" room type.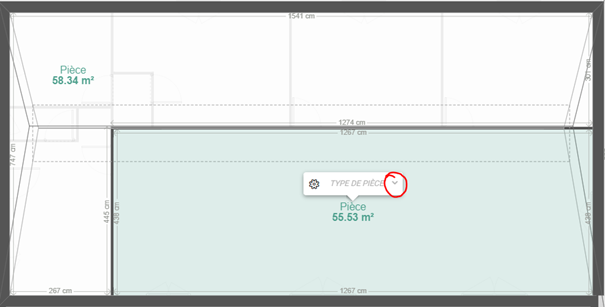 Remaining on the top floor in 2D, go to:
Build
- Construction elements
- - Beams (place the beam)
In the settings, set an inclination and, if necessary, add an elevation so that the beam is positioned correctly below the roof.
You can then view the house in 3D visit mode: