To change the aesthetics of your kitchen, there are two solutions:
- change the ambiance
- create your own style

CHANGE THE AMBIENCE
An ambience is an association of fronts, worktop and handle coordinated.
When you click on the "style" icon, the parameter window on the left opens on the corresponding tab.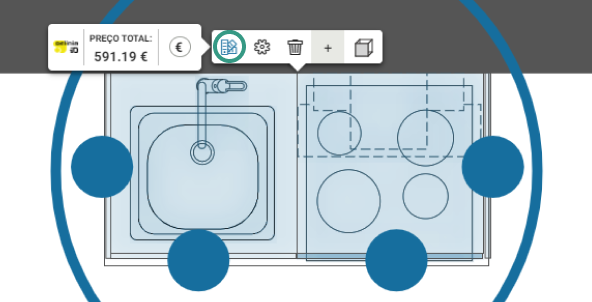 By clicking on "choose another ambience". You will then be taken back to the ambience selection page.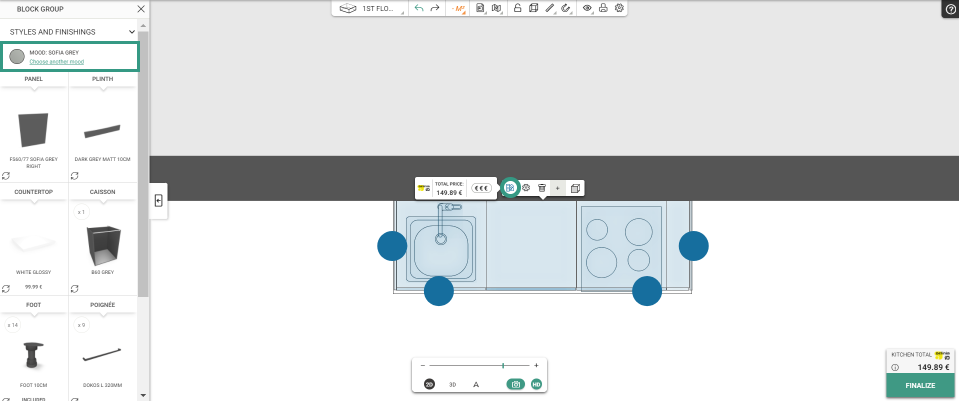 Different ambiences will be proposed to you. You must select one, then validate in the bottom right.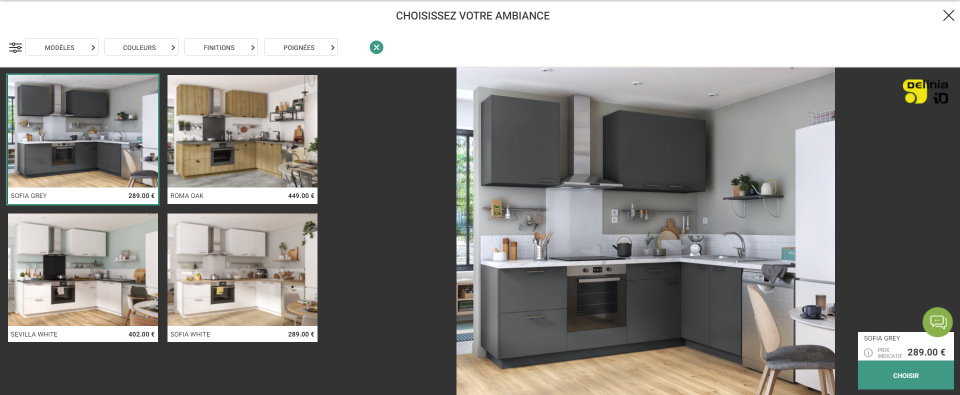 To help you in this choice, you have the following filters :
- Models
- Colors of the fronts
- Finishings: matte or glossy
- Handles: with or without
The green cross resets the filters.
CUSTOMIZE THE STYLE
When clicking on the "style" icon, the left parameter window opens on the corresponding tab.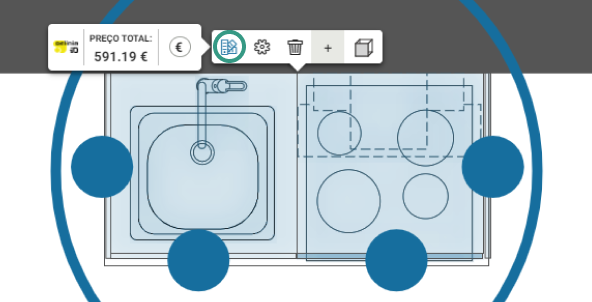 You can also click on a proposed element to create your own style by refining your choices of cabinets, plinths, fronts, handles...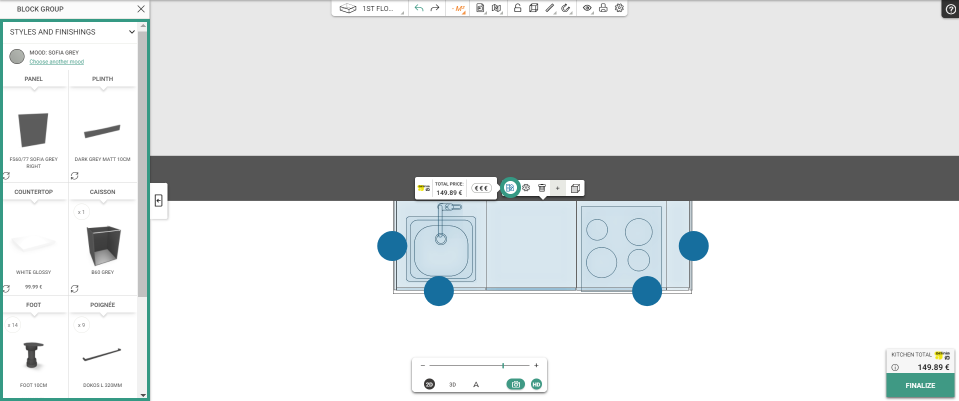 These changes can be applied to the cabinet set, to all cabinets of the same type (all low cabinets, all high cabinets...) or to the entire kitchen.

Filters are again available to refine your search. Select the ones you are interested in, then click on "apply filters".

When you select an item in the menu, this one will be effective