There are two methods to design your kitchen:
Method 1 : QUICK KITCHEN BY STRECHING
We recommend this easy and ergonomic approach.
From the menu:
- FURNISH
-- KITCHEN
---KITCHEN BY STRETCHING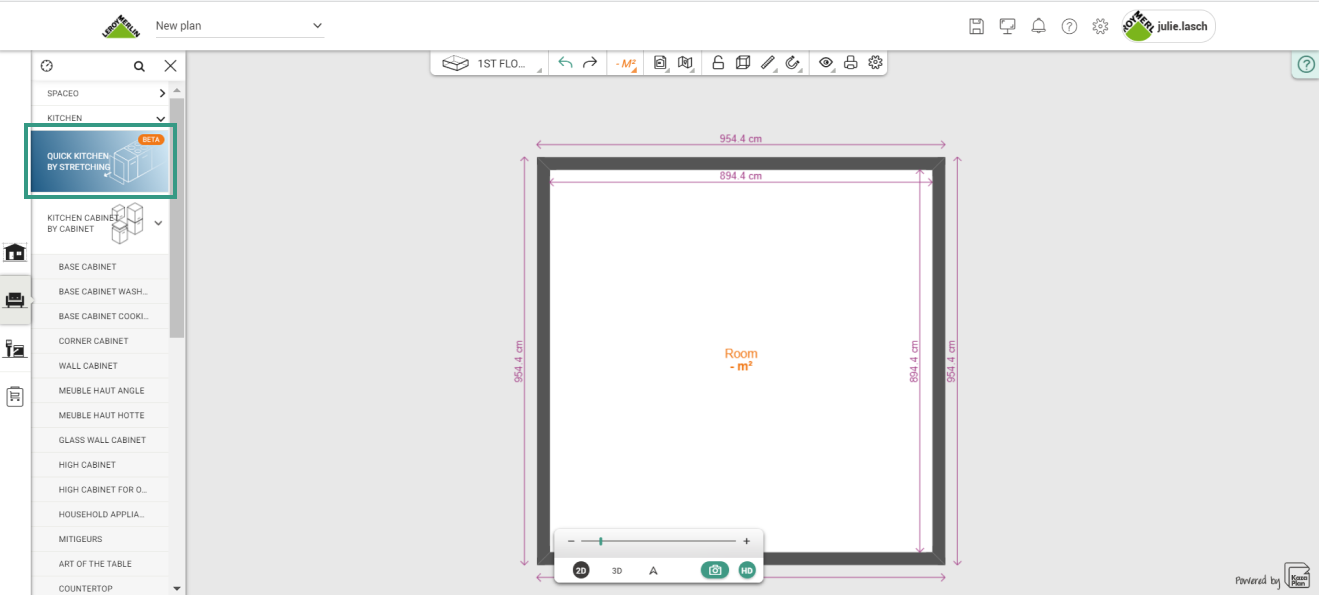 This method will allow you to model your kitchen very quickly with many technical tips. An optimal kitchen configuration respecting the constraints of your room will be proposed to you, you will be able to easily personalize it.
You can place different sets of cabinets (base cabinets, wall cabinets, high cabinets, etc.), choose equipment and define a size, and the software fills in the rest.
Designing your kitchen is now child's play!
> Add your first cabinet set in to the plan
Method 2 : KICHEN CABINET BY CABINET
Choose this method if you prefer to design your kitchen step by step.
From the menu:
- FURNISH
-- KITCHEN
--- KITCHEN CABINET BY CABINET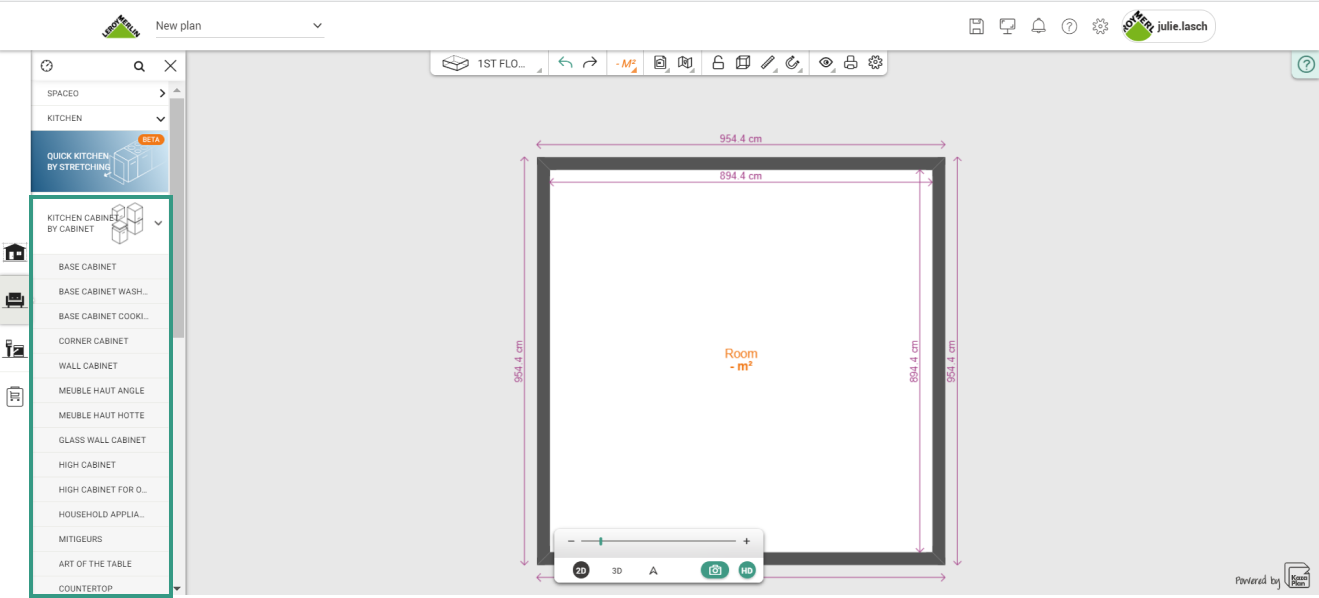 Select one by one your cabinet in the catalog.
They are classified by type of cabinet:
- base cabinets
- washing base cabinets
- cooking base cabinets
- corner base cabinets
-...
The catalog also contains free-standing appliances (not integrated), lighting, decorative items: tableware ...
For your information : All the tutorials are common to both methods : to modify, move, customize a cabinet or a cabinet set.
Tip : These methods can be used simultaneously :
- It is possible to add a single cabinet or a non-integrated electrical appliance in a kitchen modeled by stretching.
- The automatic merge allows the same operation per cabinet sets as with the stretch method.