Hello,
some users are reporting that their plans are empty.
In 2D, the red square (center of the file) is well visible but the structures or the objects of the plan are not.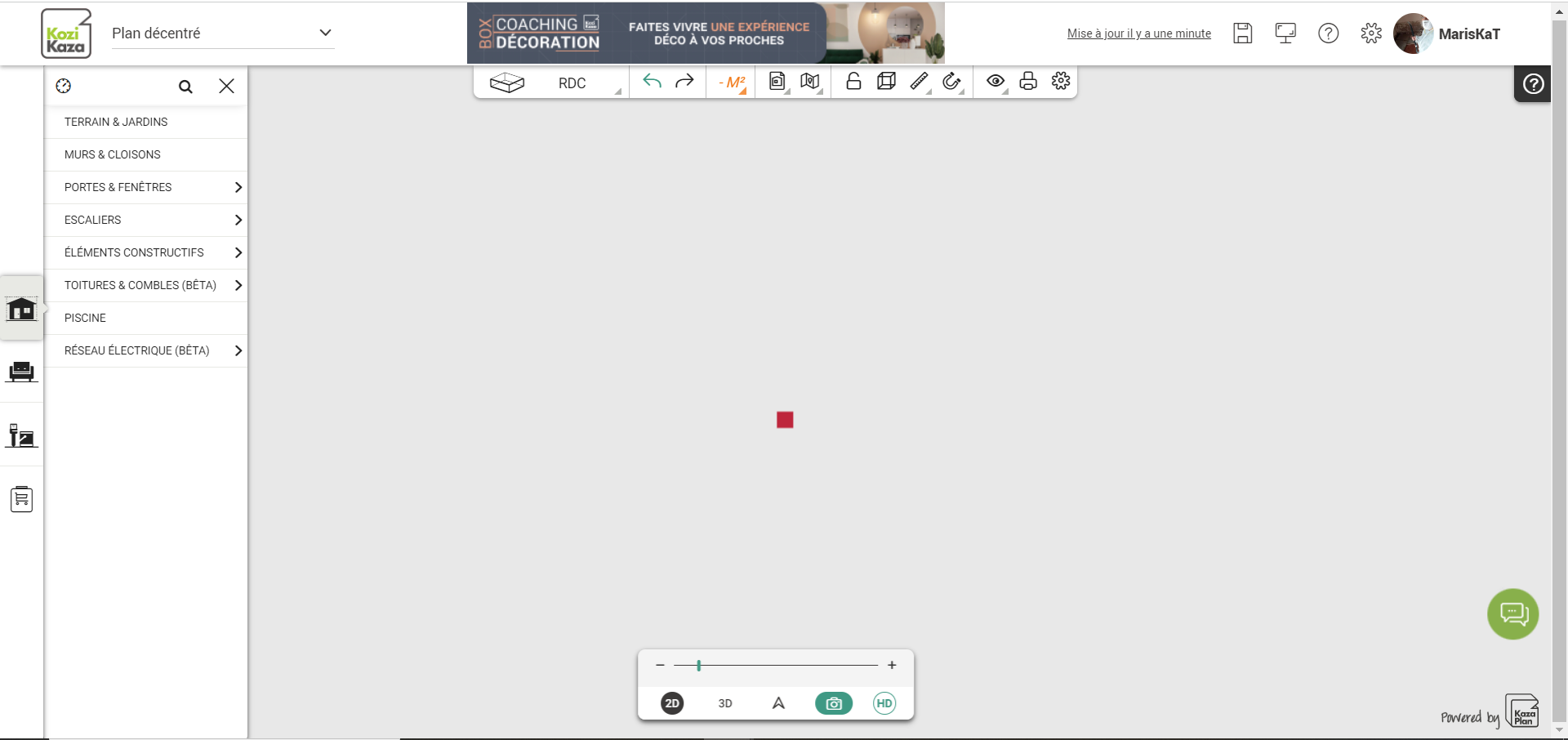 In most cases, it is enough to zoom out the 2D scene. The 3D model of your project is well present but off-center.

The technical team will try to improve this behavior.
If this article does not help you and you are not in this situation, do not hesitate to contact us at contact@kozikaza.com giving us the following information:

- the browser used and its version
- your operating system (Mac or Windows)
- the link to the plan concerned
- Is it a V2 plan, a V2 plan migrated to V3, or a V3 plan?
- Were you working on your plan when it disappeared? Or was it after saving, closing and reopening that you noticed your plan was lost?
- What exactly was the manipulation before your plan disappeared? Functionality, clicks ...
- If you were working on your plan, did you still make a backup when it was gone?
- Have you made regular backups, or was this a first backup?
- How much time had elapsed between the last backup and the loss of your plan?
Thank you in advance for your valuable feedback. Our teams are doing their best to correct the problem and, if possible, recover the plans
The Kozikaza Team