Choose this method if you prefer to design your kitchen step by step.

In the menu :
- FURNISH
-- KITCHEN
--- KITCHEN CABINET BY CABINET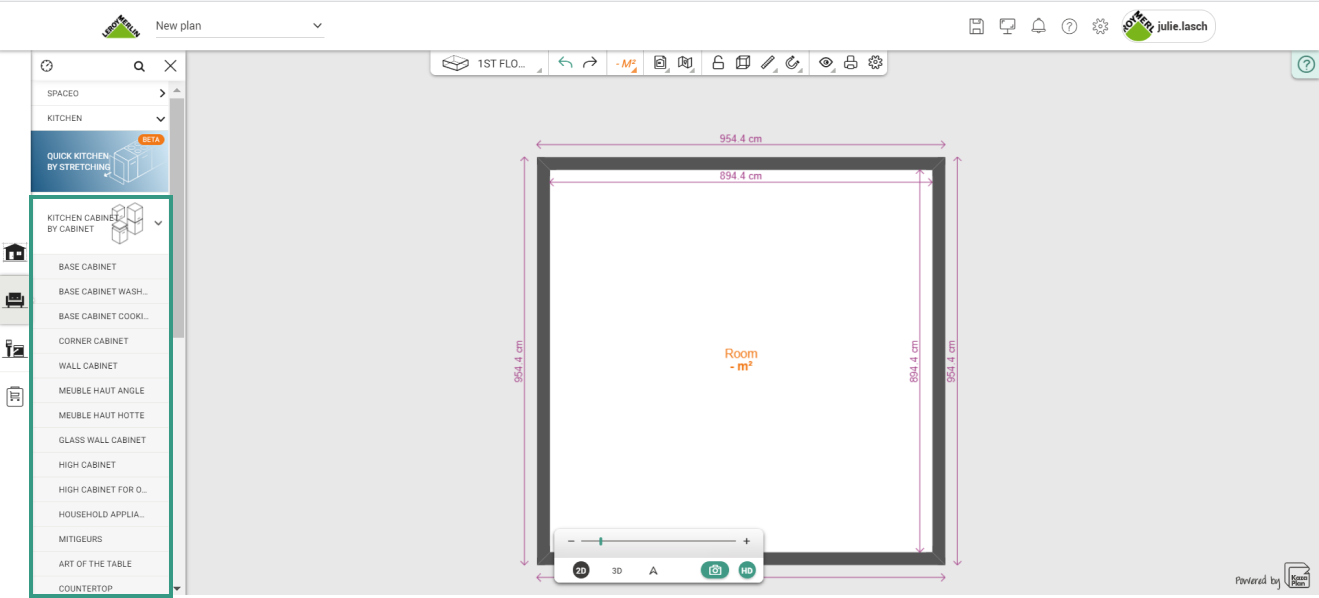 Select one by one your cabinet in the catalog.
They are classified by type of cabinet:
- low cabinets
- low cabinets for washing
- low cabinets for cooking
- corner cabinets
-...
The catalog also contains free-standing appliances (not integrated), lighting, decorative objects: tableware ...

When you select your cabinet, you can place it and move it as you wish in the plan.
Choose your AMBIANCE
Different ambiances are available to you: this is a combination of fronts, worktops, plinths and handles. You need to select one of them, then validate at the bottom right.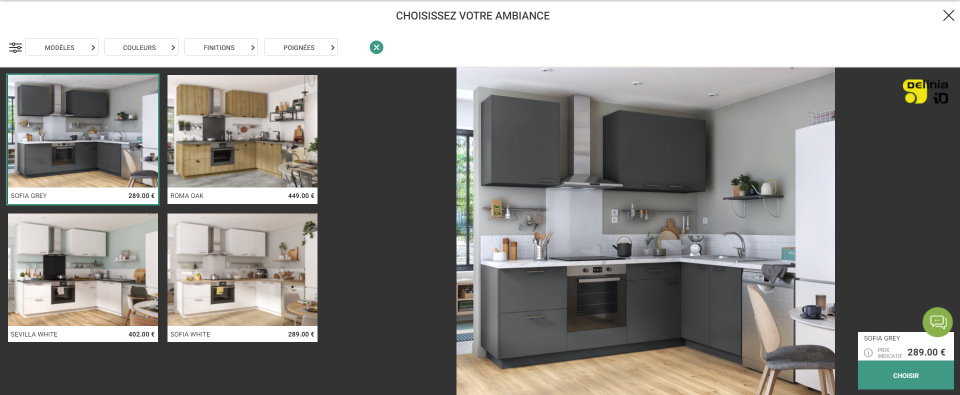 To help you in this choice, you have filters :
- Models
- Fronts colors
- Finish: matte or glossy
- Handles : with or without
The green cross resets the filters.
Note: The ambiance chosen for the first set will apply to the following ones, but you can change the style of the kitchen at any time: globally, by set or by cabinet.
Tip: It is also possible to mix ambiances, and customize 100% of your kitchen.
Additional features have been developed so that you can benefit from the advantages of the stretching method, while modeling cabinet by cabinet:
- automatic merging
- lateral finishes: sides and fillers