Some of you would like to represent the composition of your walls, and especially the insulation.
Thank you for your interest in our site and for your comments.
Unfortunately, we do not have this possibility at the moment.
Tip : Some users draw a partition in front of their load-bearing walls.
This can give a good representation in plan, but be aware that the walls and windows will not be able to pierce the partition and the wall.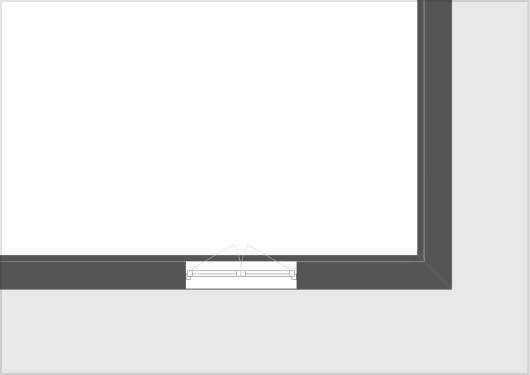 If you are determined to represent the composition of the wall, you can :
- place a lining partition, except in front of doors and windows
- or place openings (holes) in the lining wall with the same dimensions and positions as the window in the load-bearing wall.