The content of your plan is the list of media in a plan.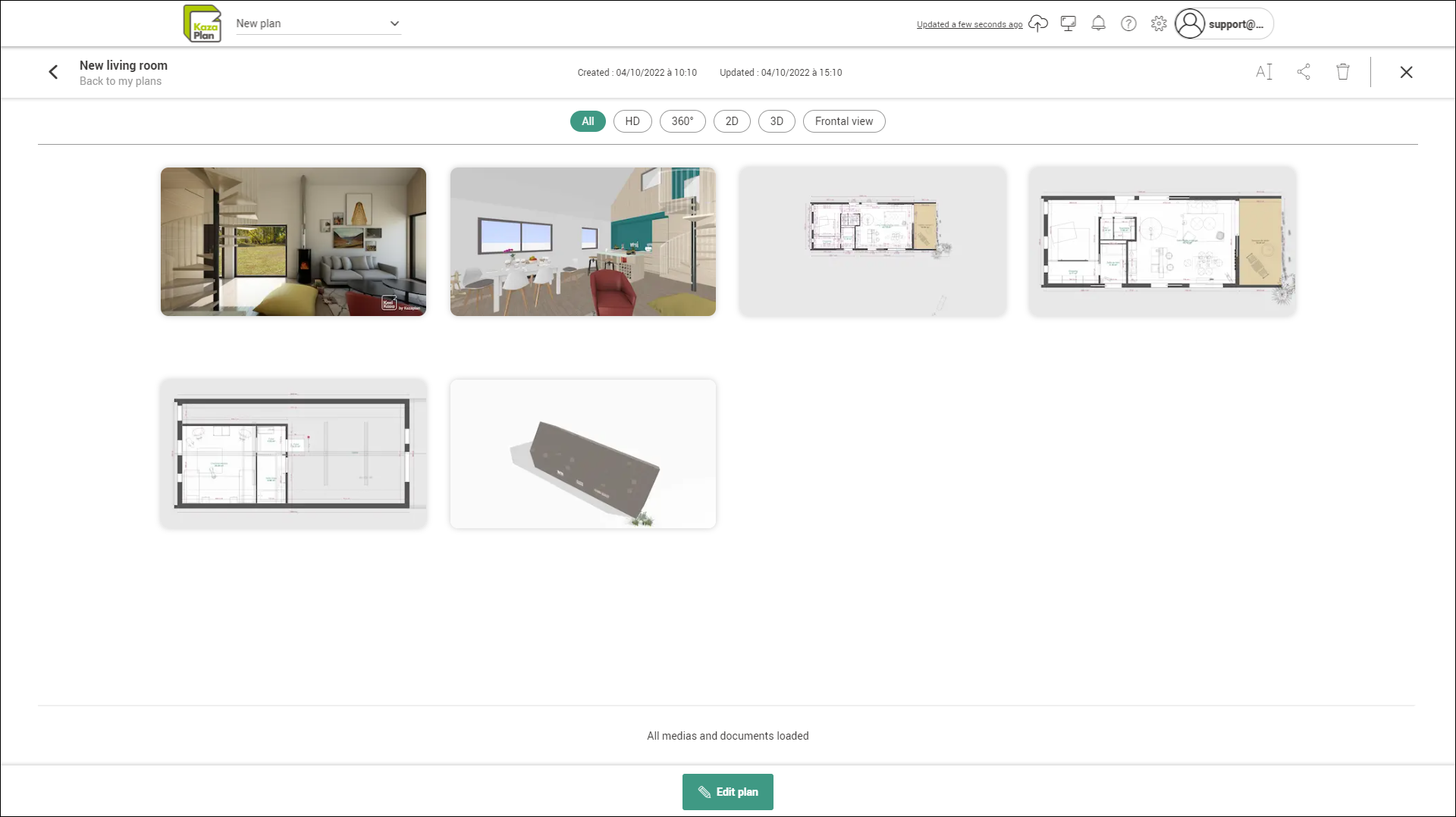 It can contain :
- High Definition photorealistic images :HD
- 360° images
- 2D captures
- 3D captures
- FRONT VIEW captures
- and automatic captures (2D or 3D generated at each save).
ACCESS the content of a plan
- Open the plan gallery: by clicking in the header bar on your profile, then on "My plans".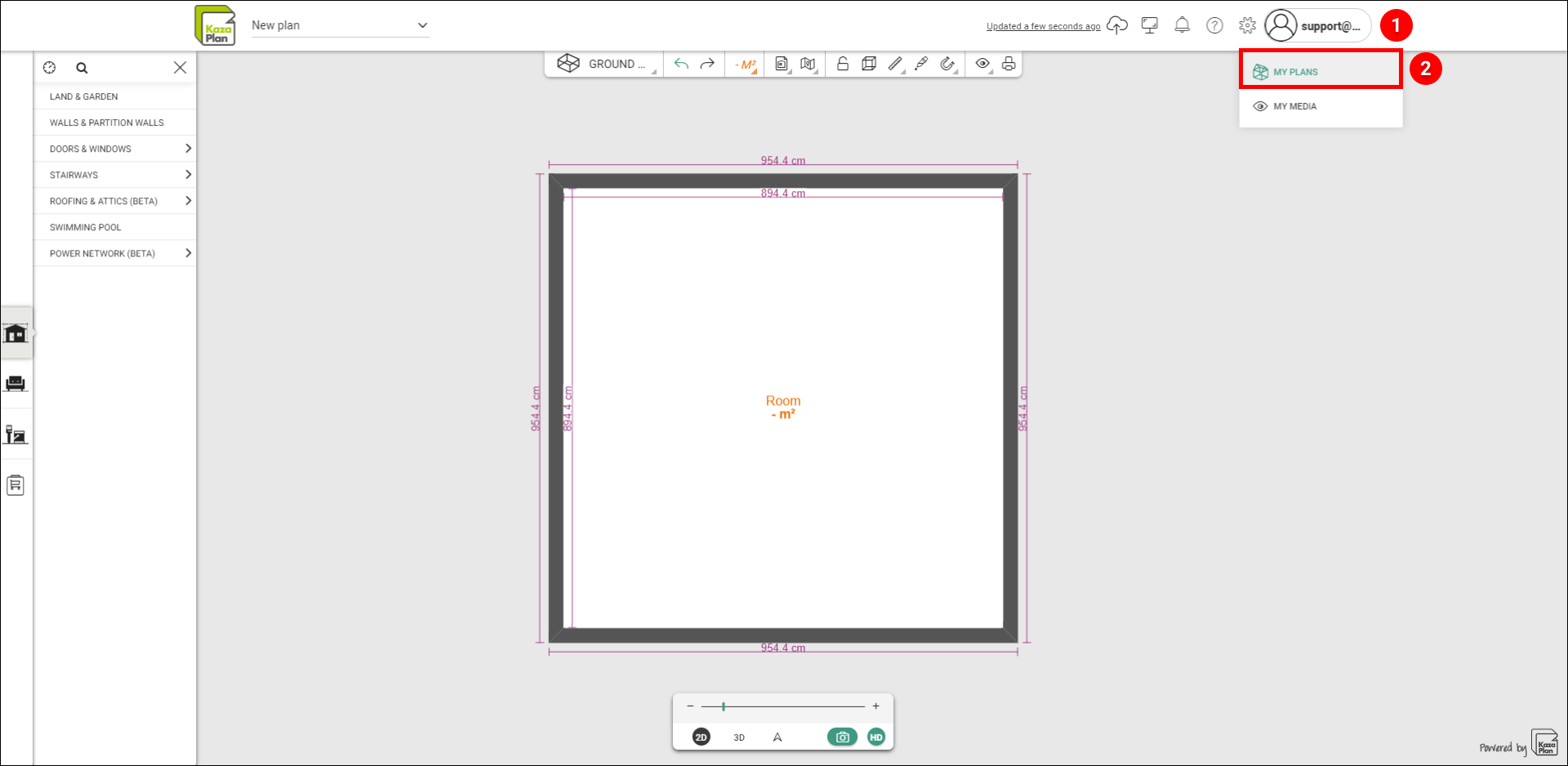 - On the desired plan, click on "see details".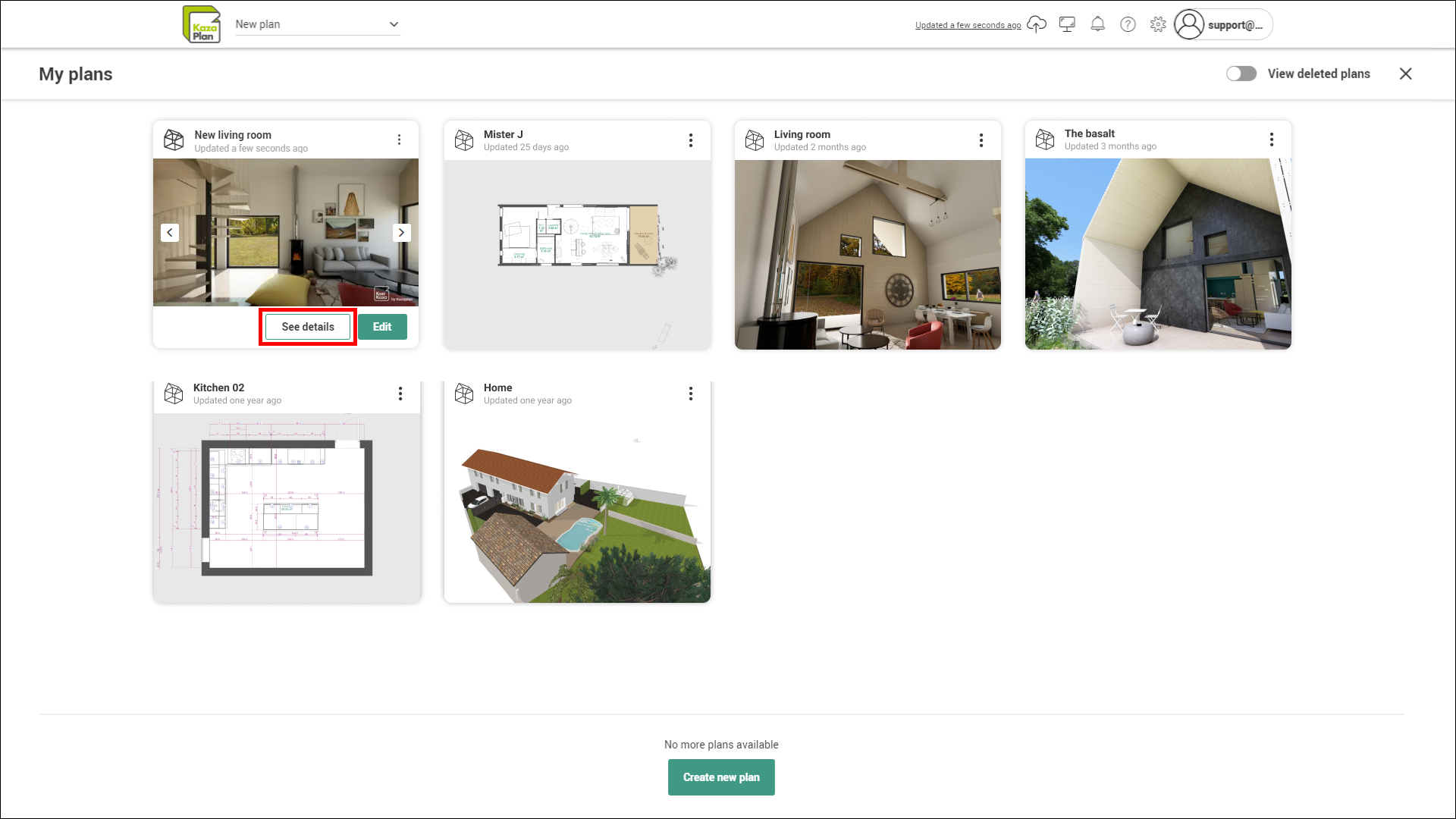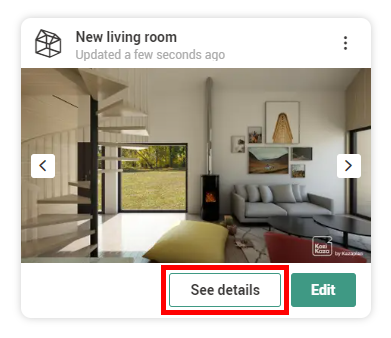 - The contents of the plan are then displayed.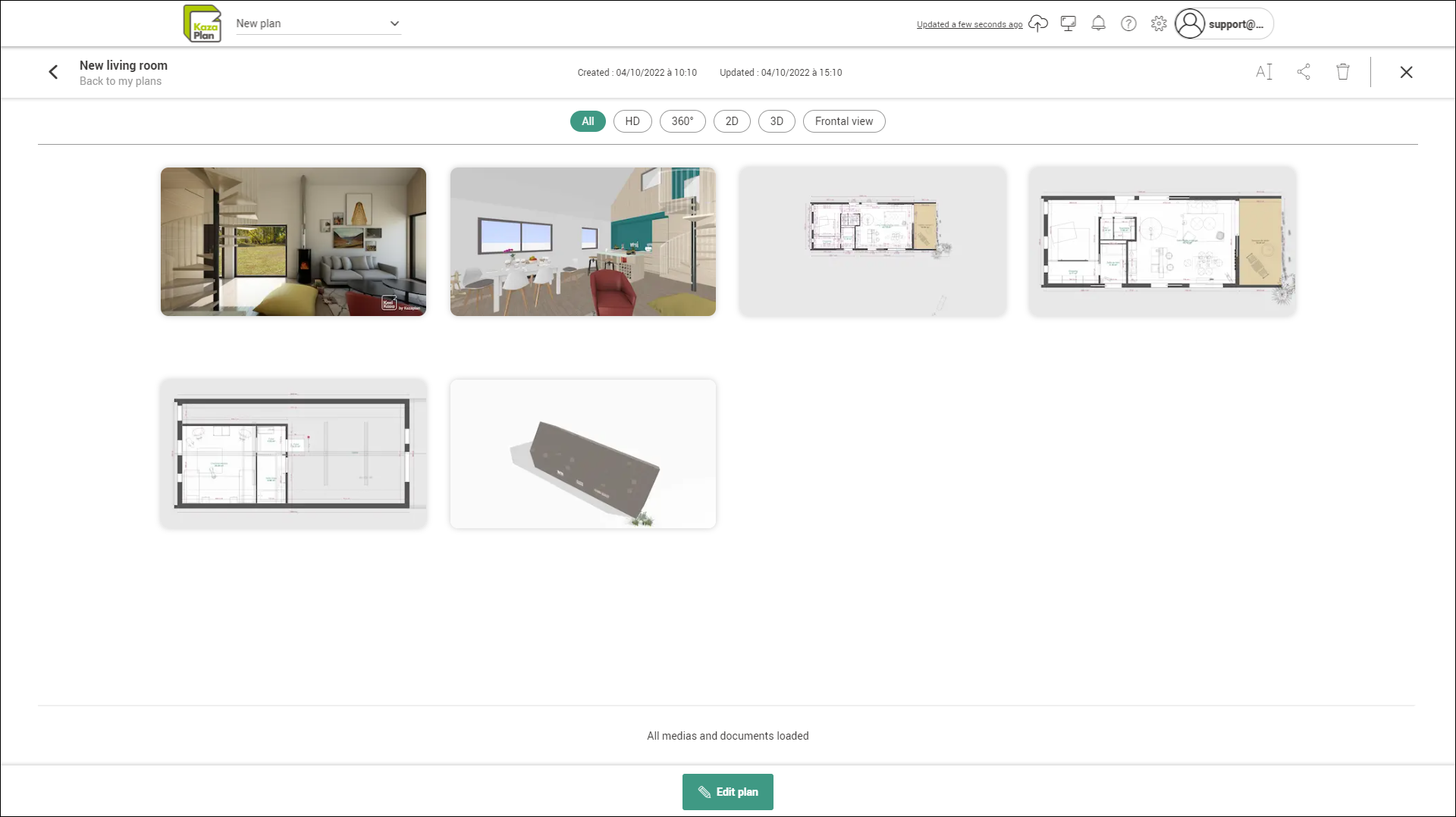 POSSIBLE ACTIONS from the contents of a plan
From the plan content, it is possible to :
- OPEN THE PLAN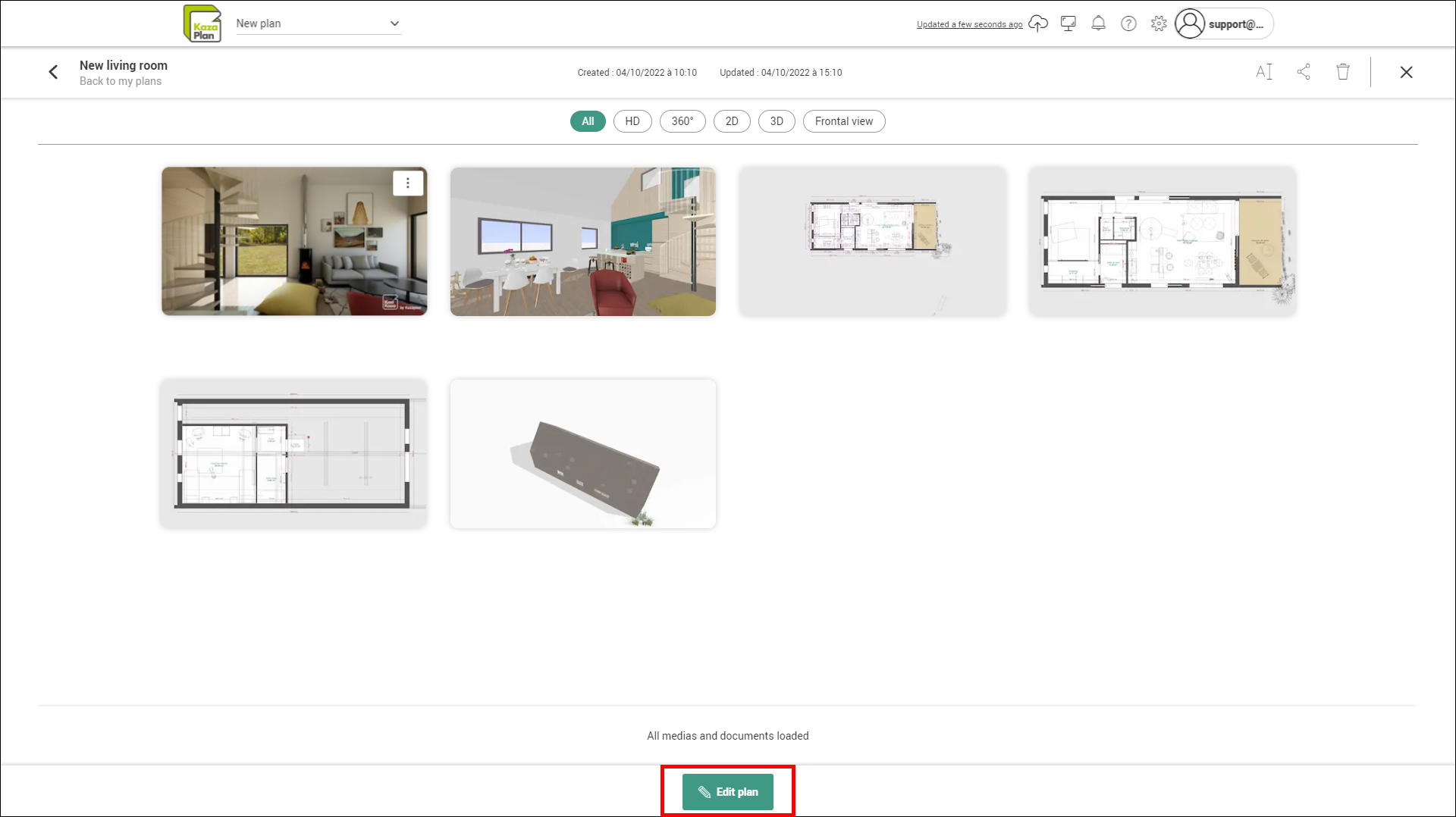 - RENAME THE PLAN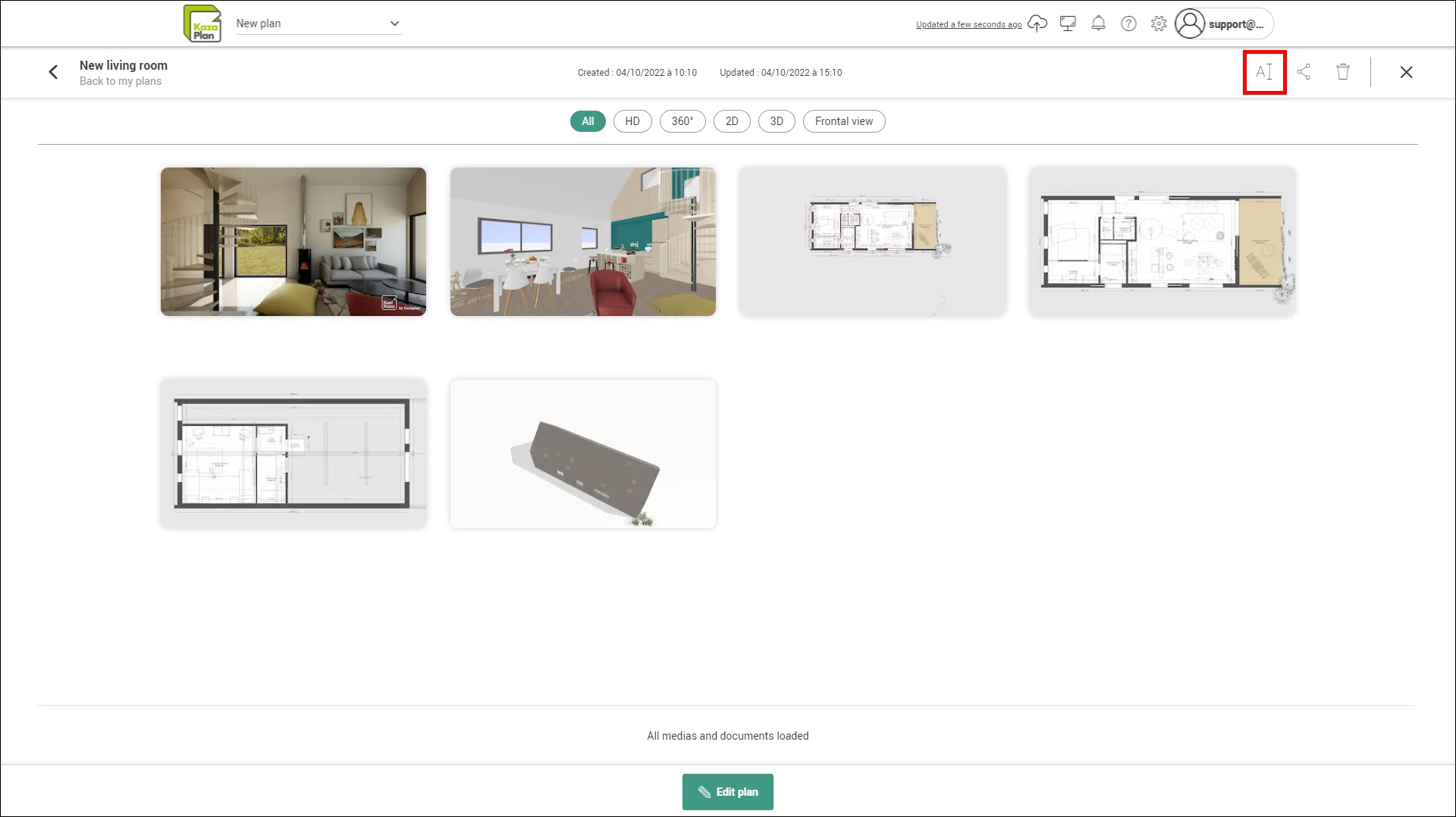 - SHARE THE PLAN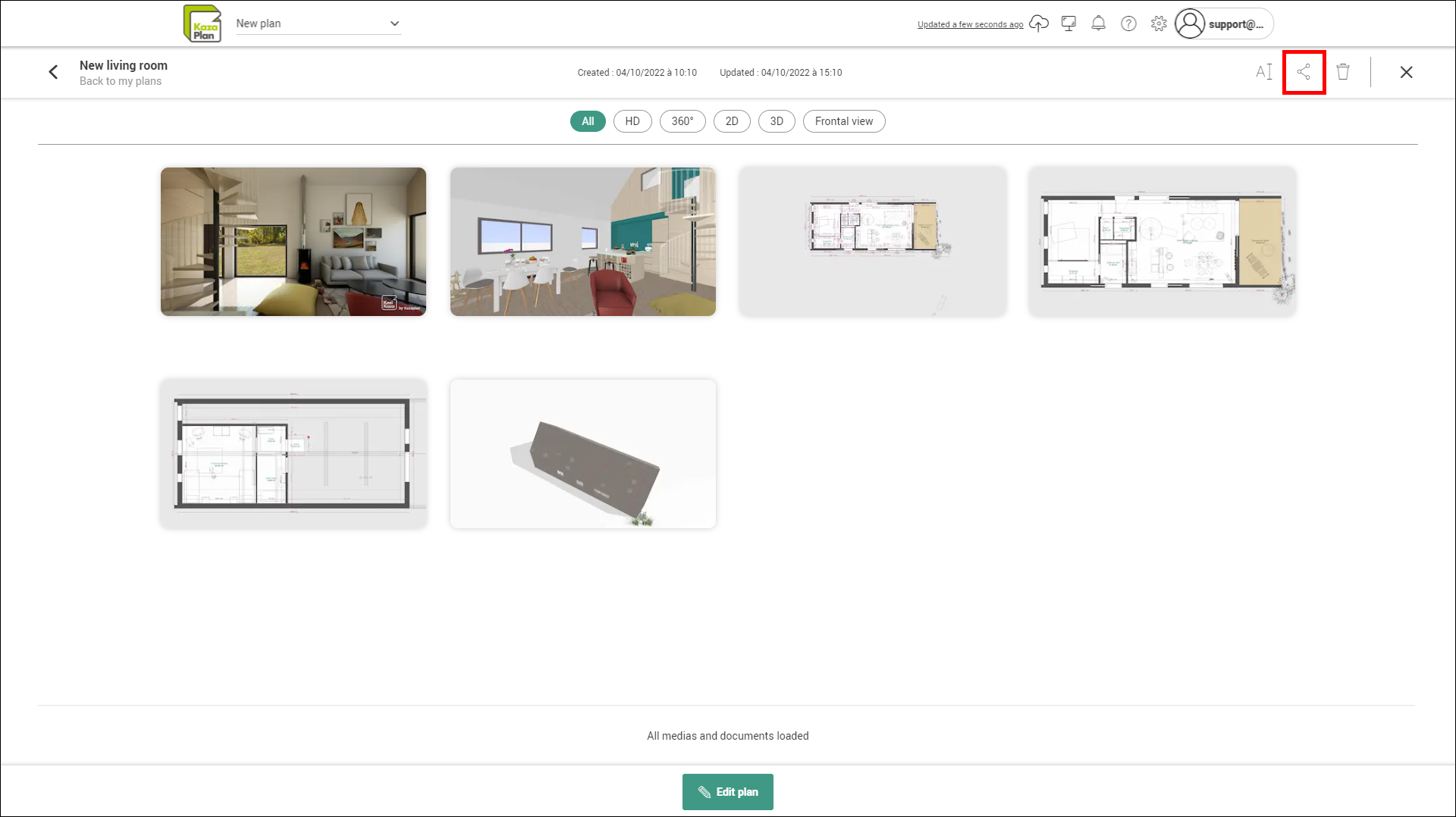 - DELETE THE PLAN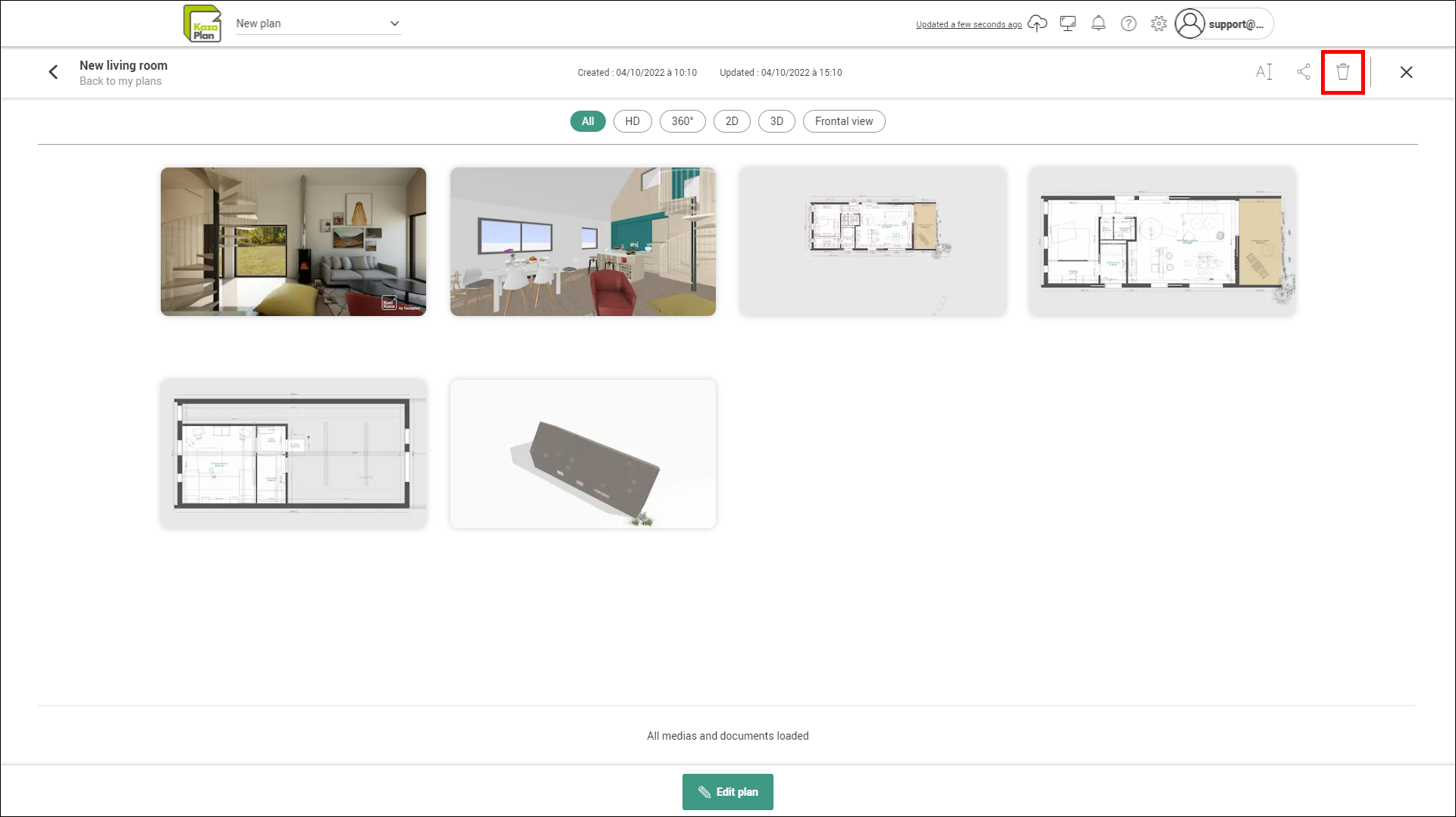 - DOWNLOAD MEDIA

- DELETE MEDIA

- ENLARGE A MEDIA
When you click on a media item, it expands.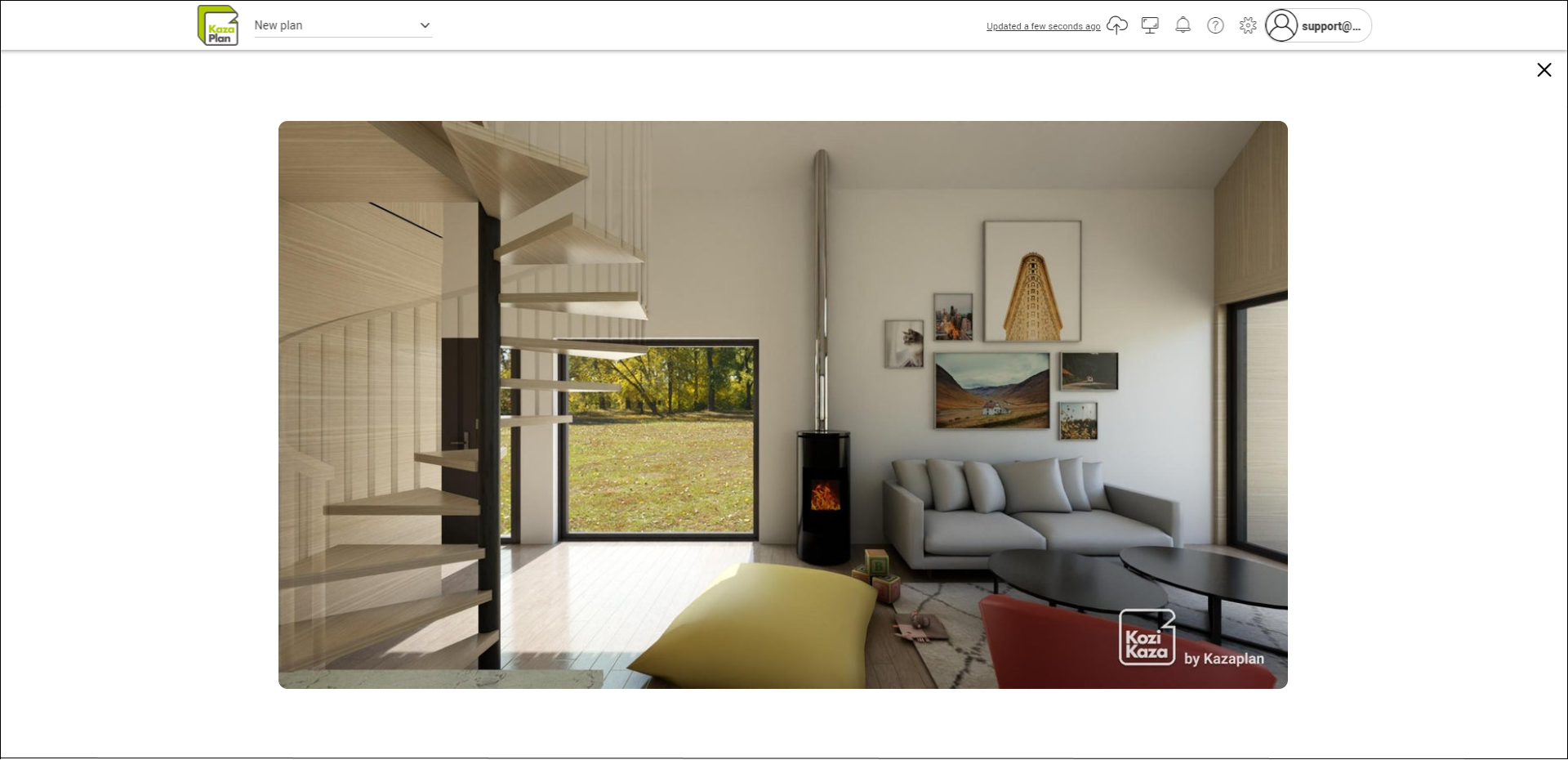 - SHARING MEDIA ON SOCIAL NETWORKS
Enlarged media can be shared on social networks, deleted and downloaded.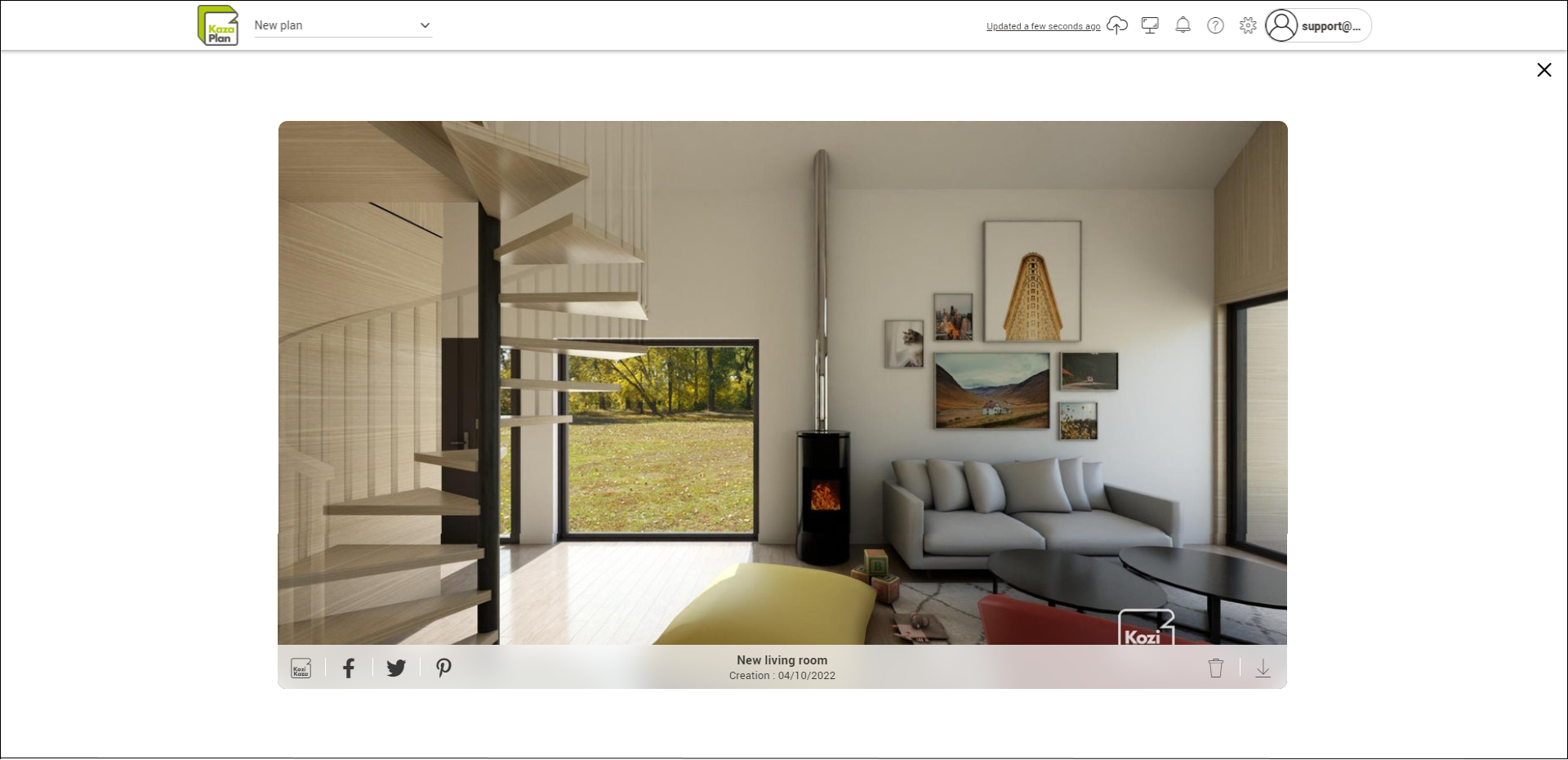 - EDIT THE PRODUCT LIST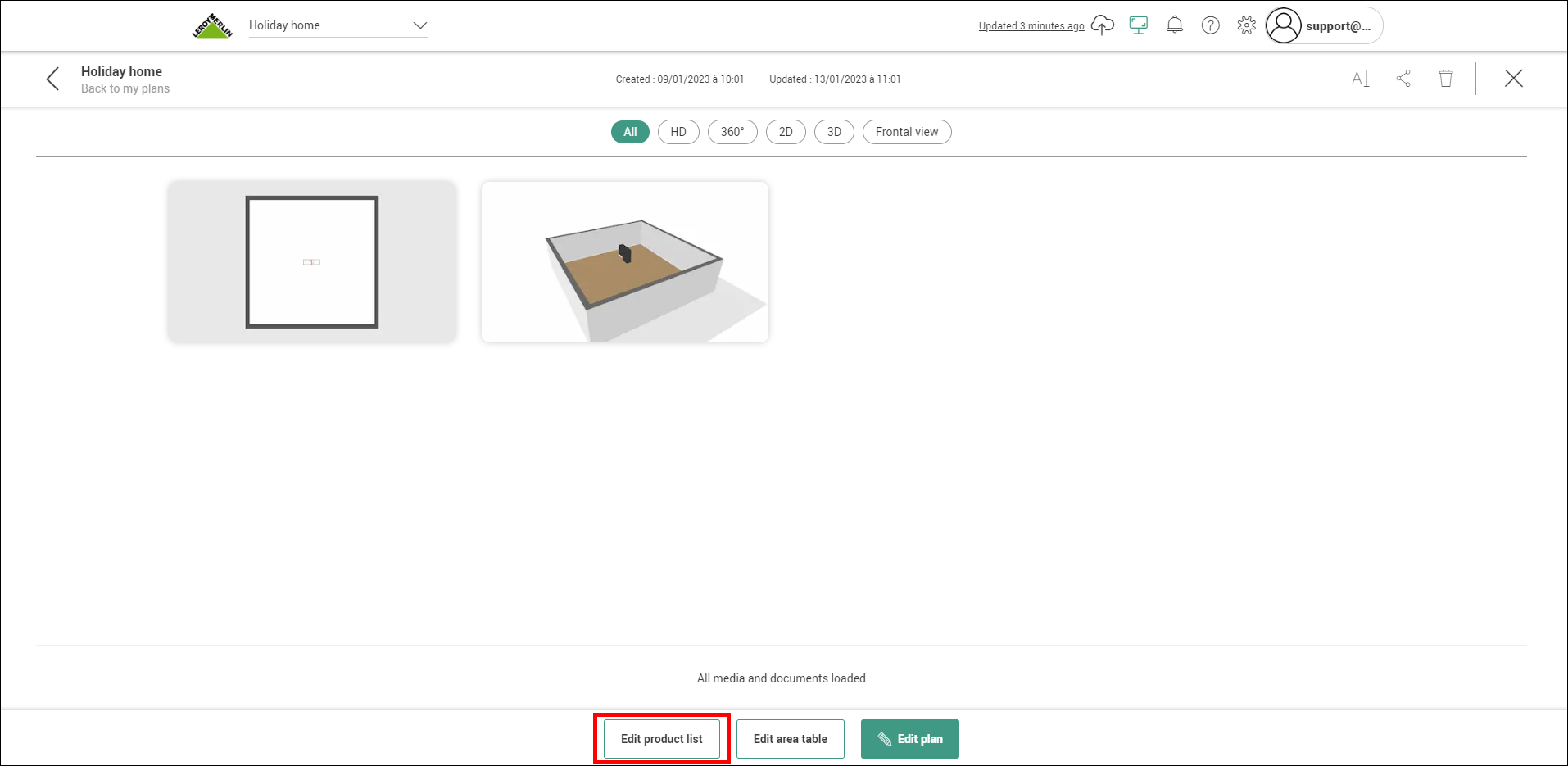 - EDIT THE AREA TABLE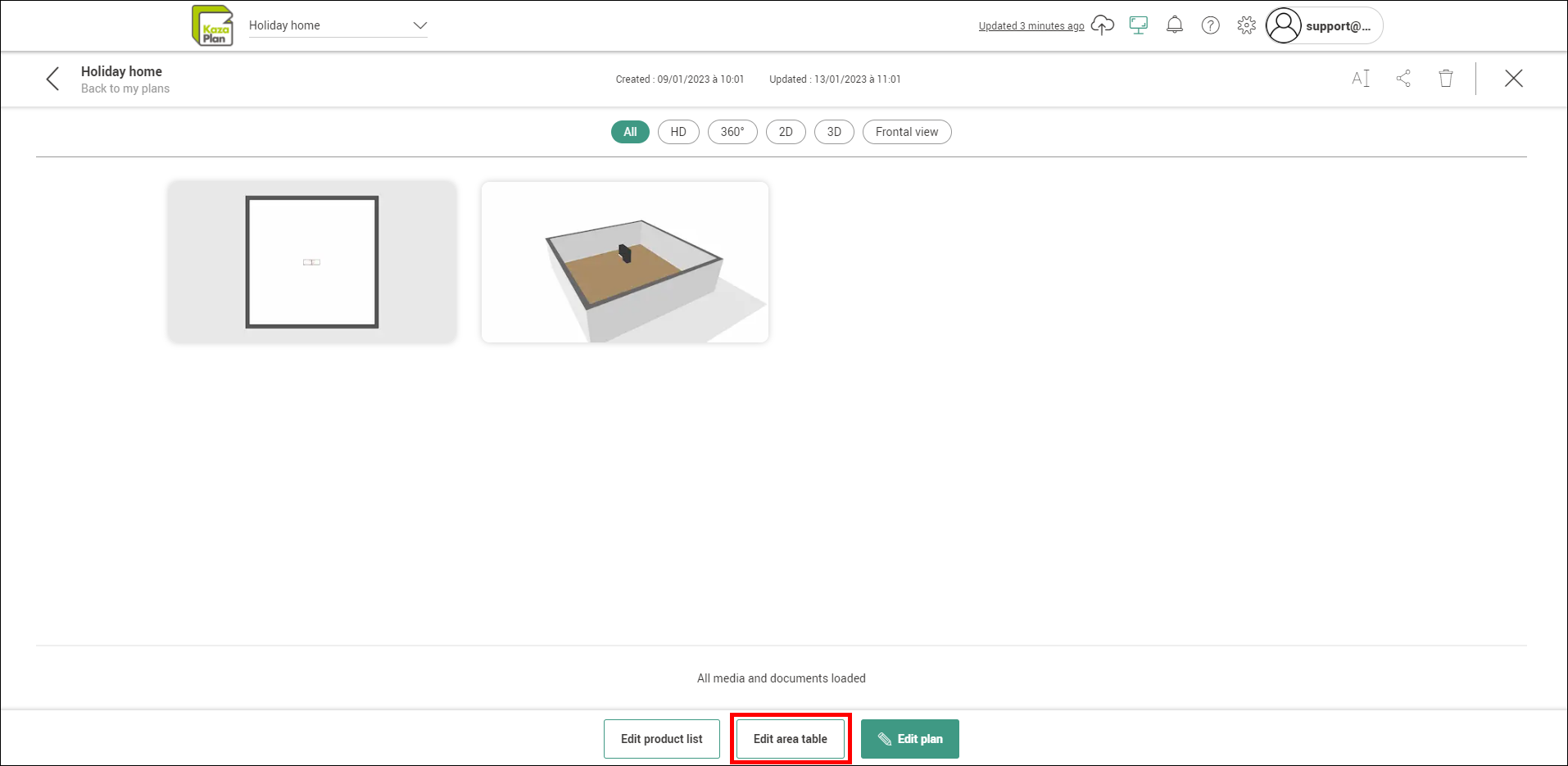 QUITTER le contenu d'un plan
Pour quitter la fonctionnalité, vous pouvez :
- revenir sur la la galerie des plans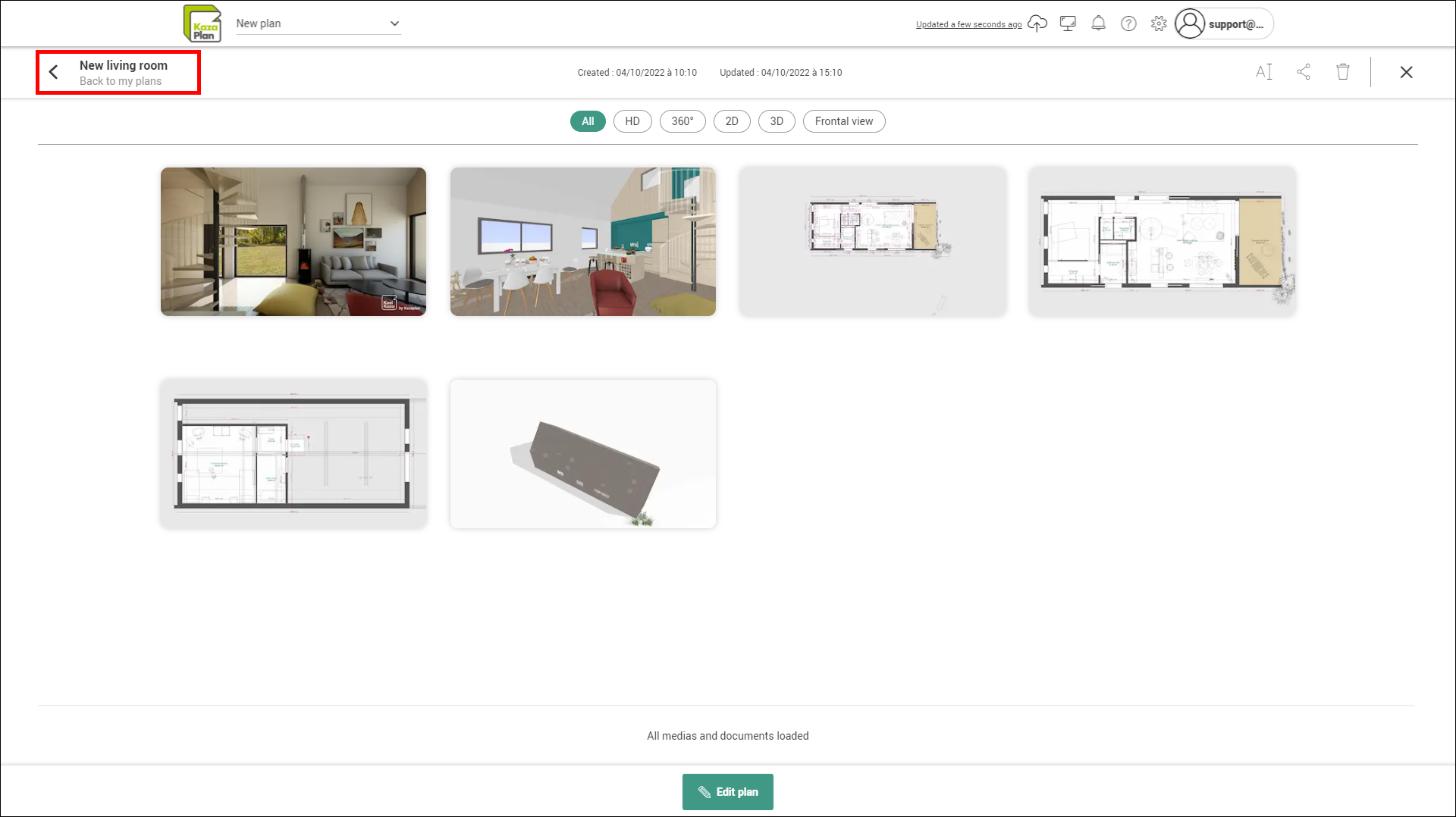 - fermer la galerie de plans
en cliquant sur la croix en haut à droite.