The list of products summarises the products and textures you have added to your plan. More specifically, this shows you the products marketed by your partner.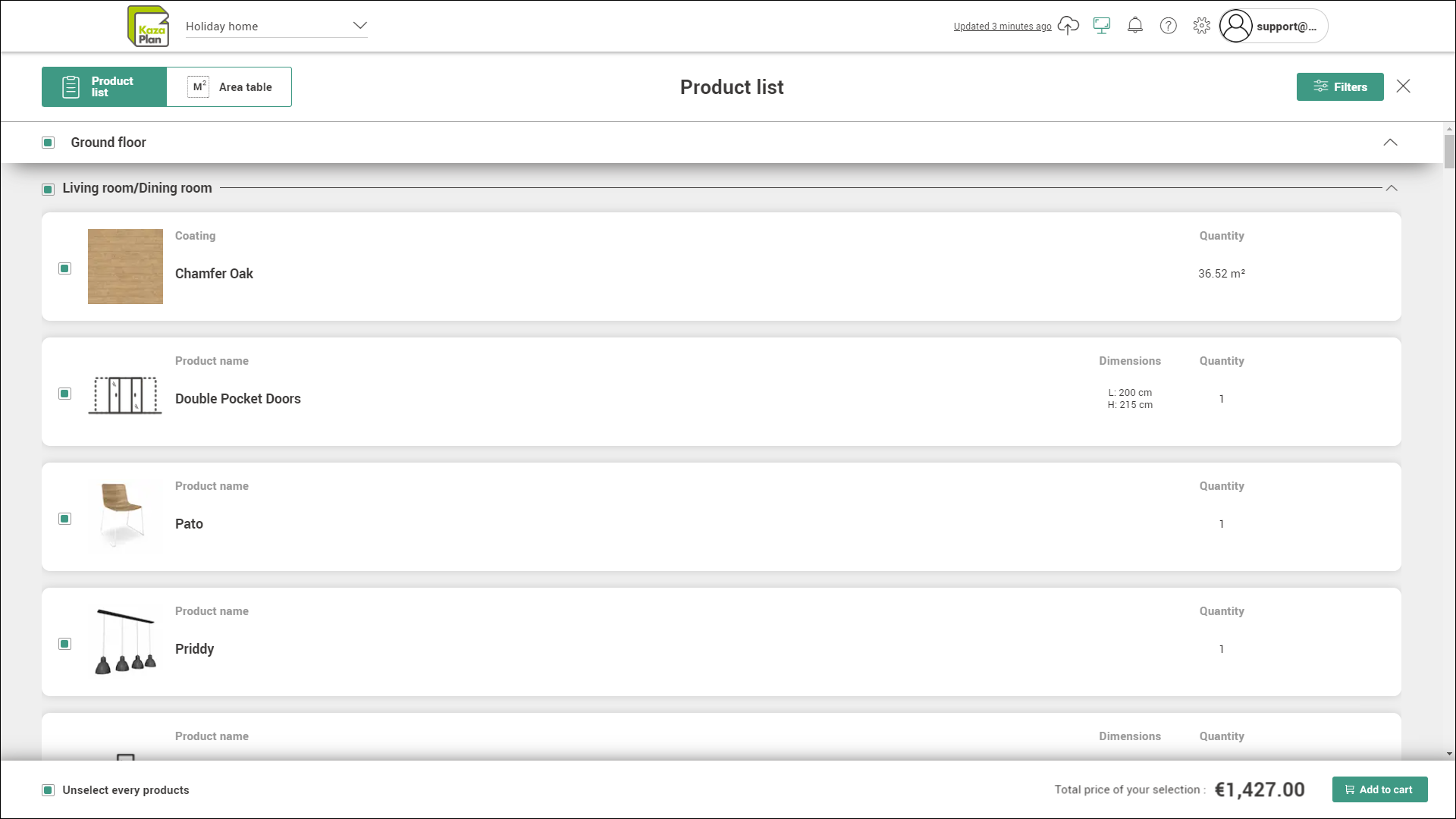 All branded products have a product information sheet available on your partner's website.
To view this:
- click on the "3 dots" icon at the end of the row

- then click on the "eye" icon.

The product information sheet will open in a new tab.
Coming soon: You will soon be able to view the product information sheet simply by clicking on the thumbnail, the name of the product or its reference.