ADD AN ANNOTATION on a frontal view
You have the possibility toannotateyour plan in frontal view.
To do so, go to the "Build" menu and click on "Annotations":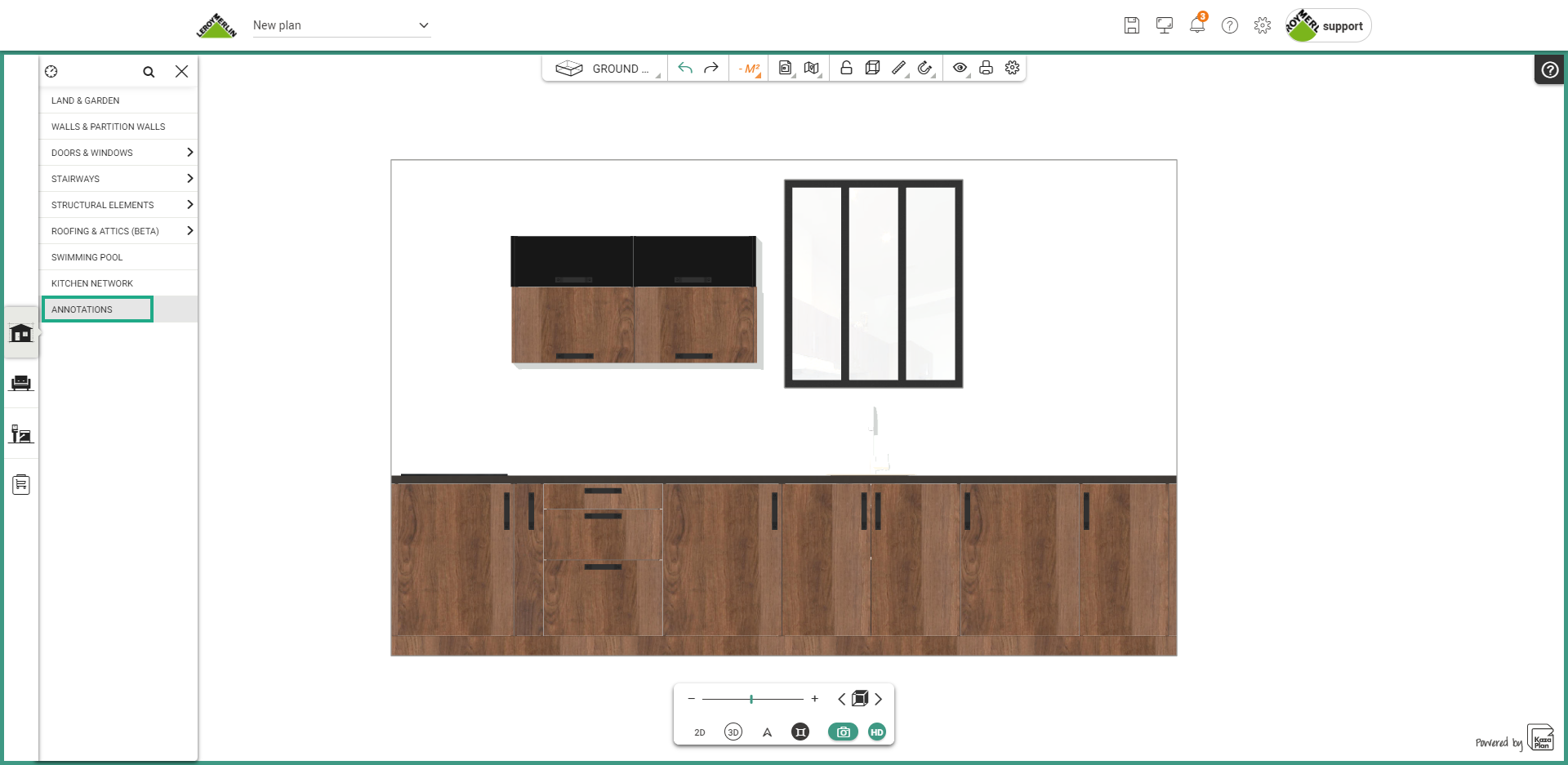 A text box appears on your frontal view: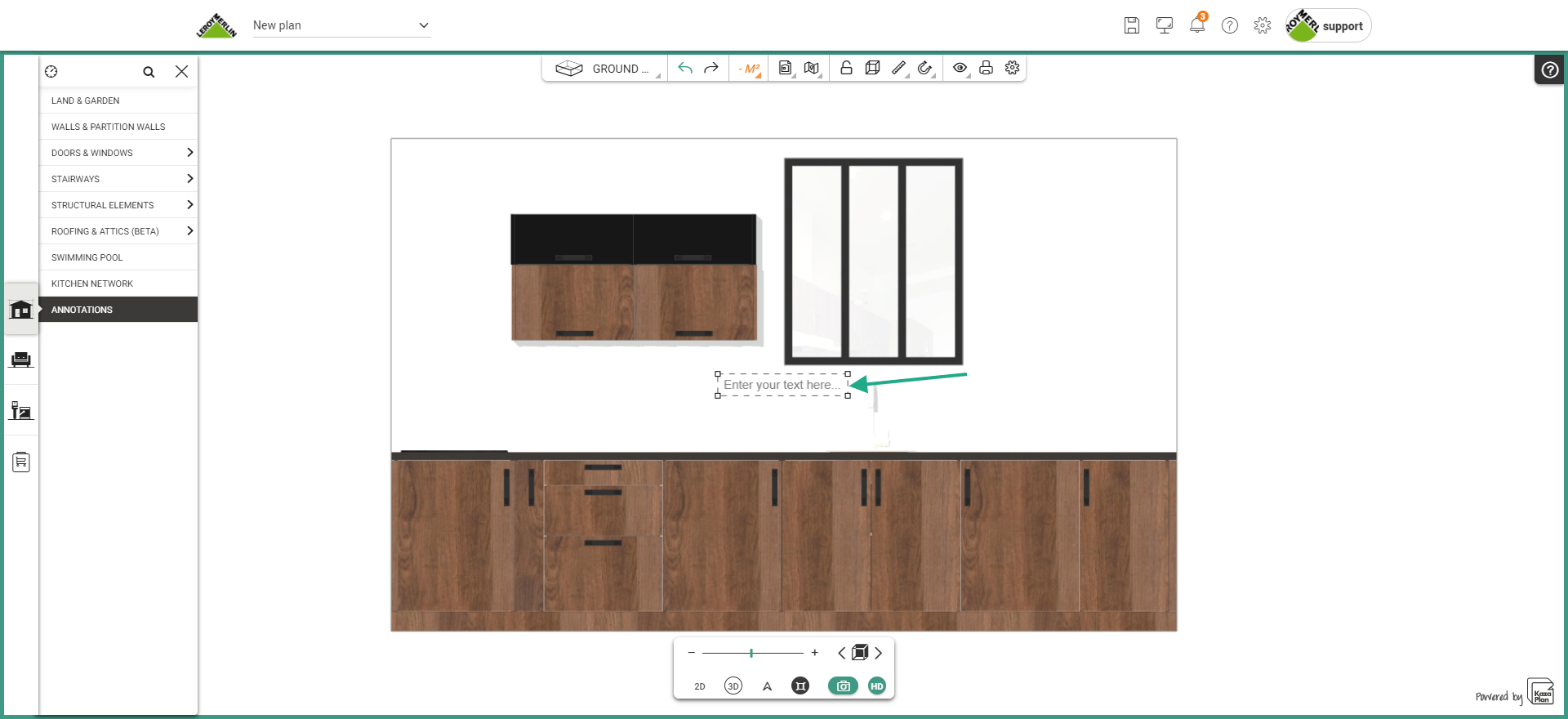 When you first click on the text box, its ends turn black and the edges turn green. You can then move it and position it wherever you want within the boundary of the frontal view.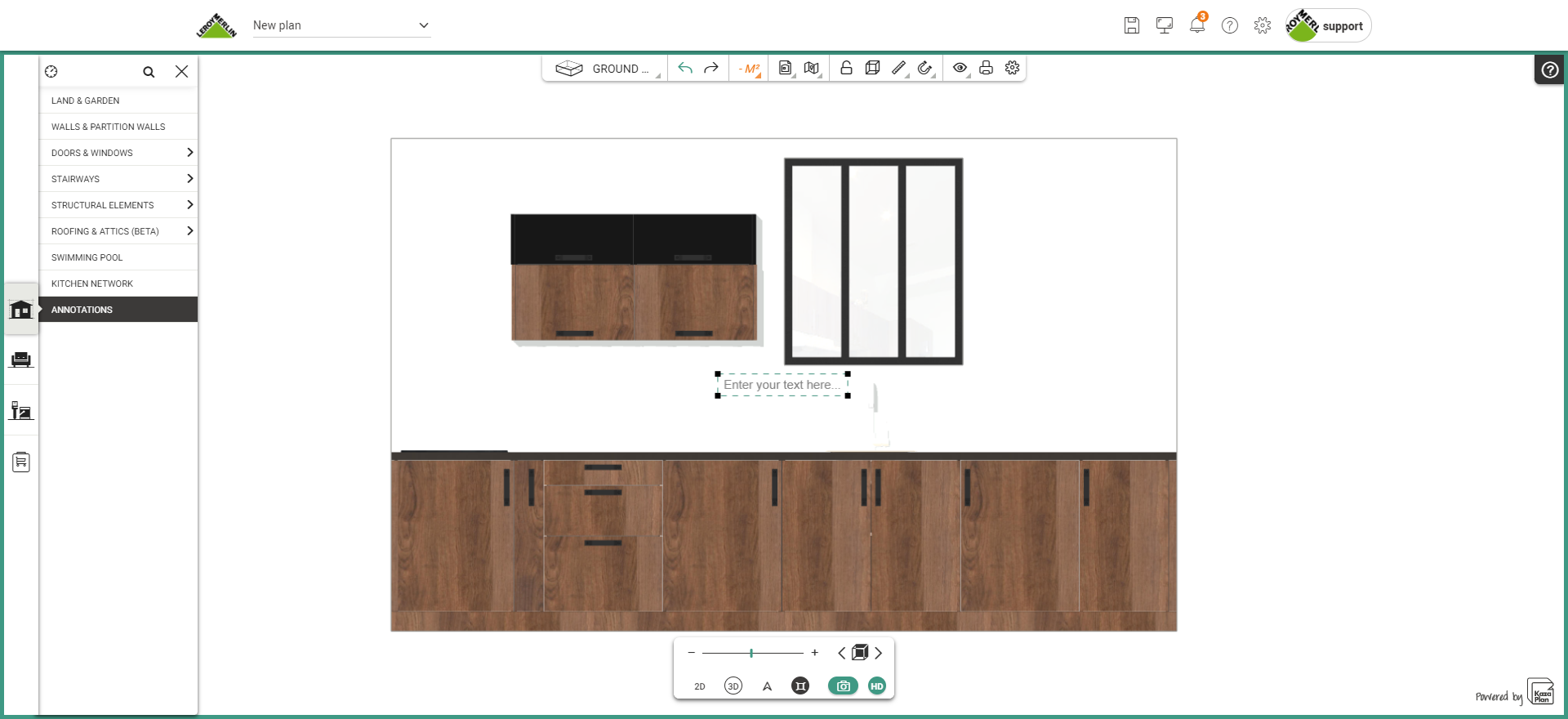 By clicking twice on this text box, the cursor appears and you can add the text of your choice.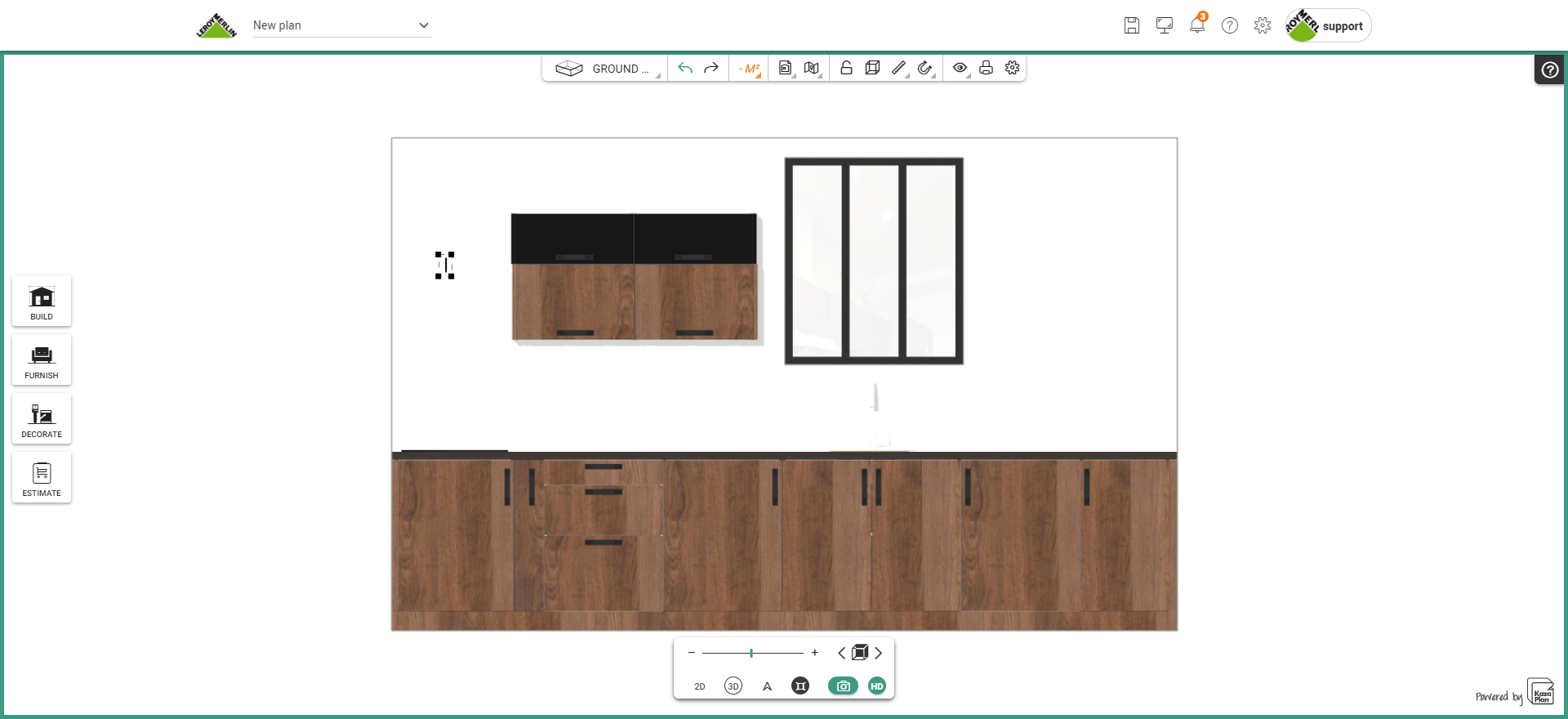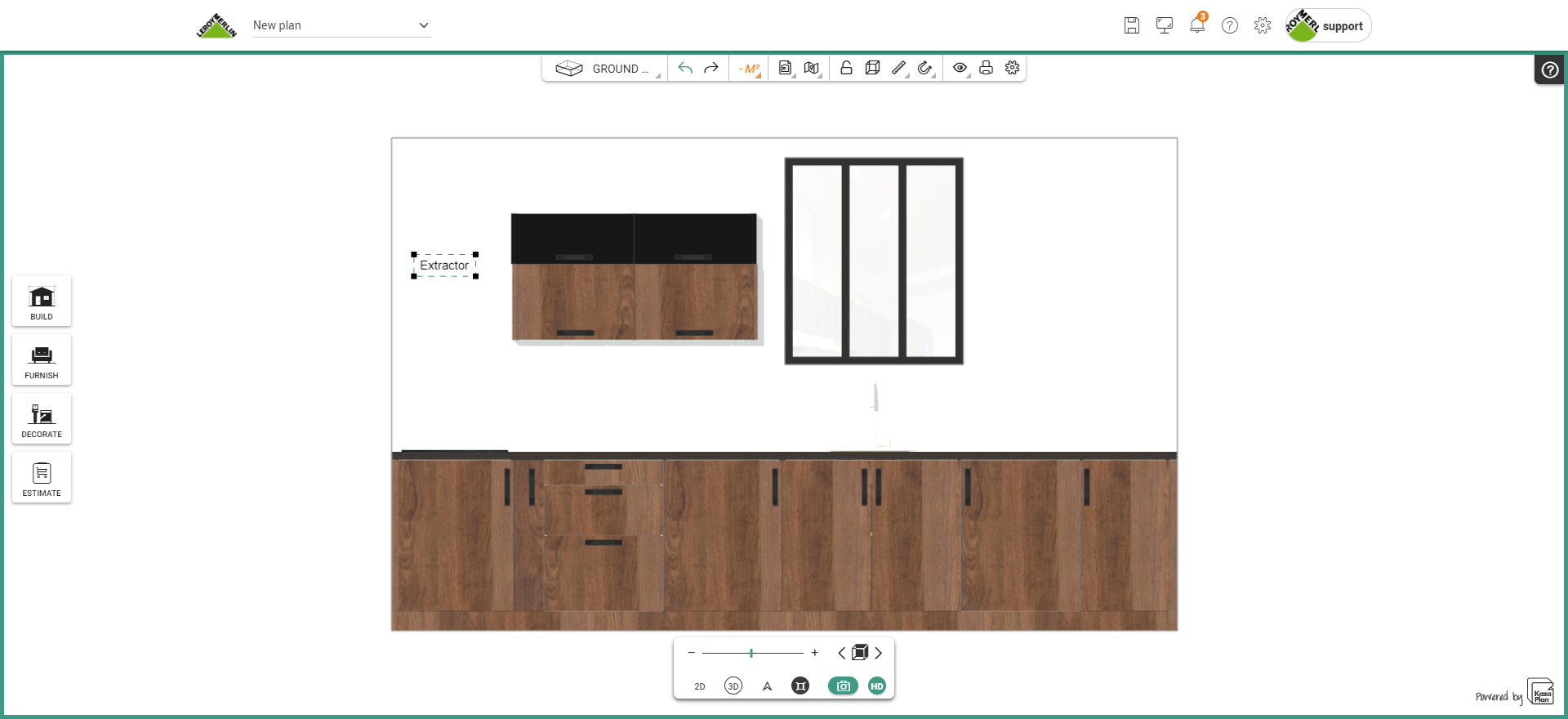 It is possible to add several text boxes. To do so, you will just have to click several times on the "annotation" button.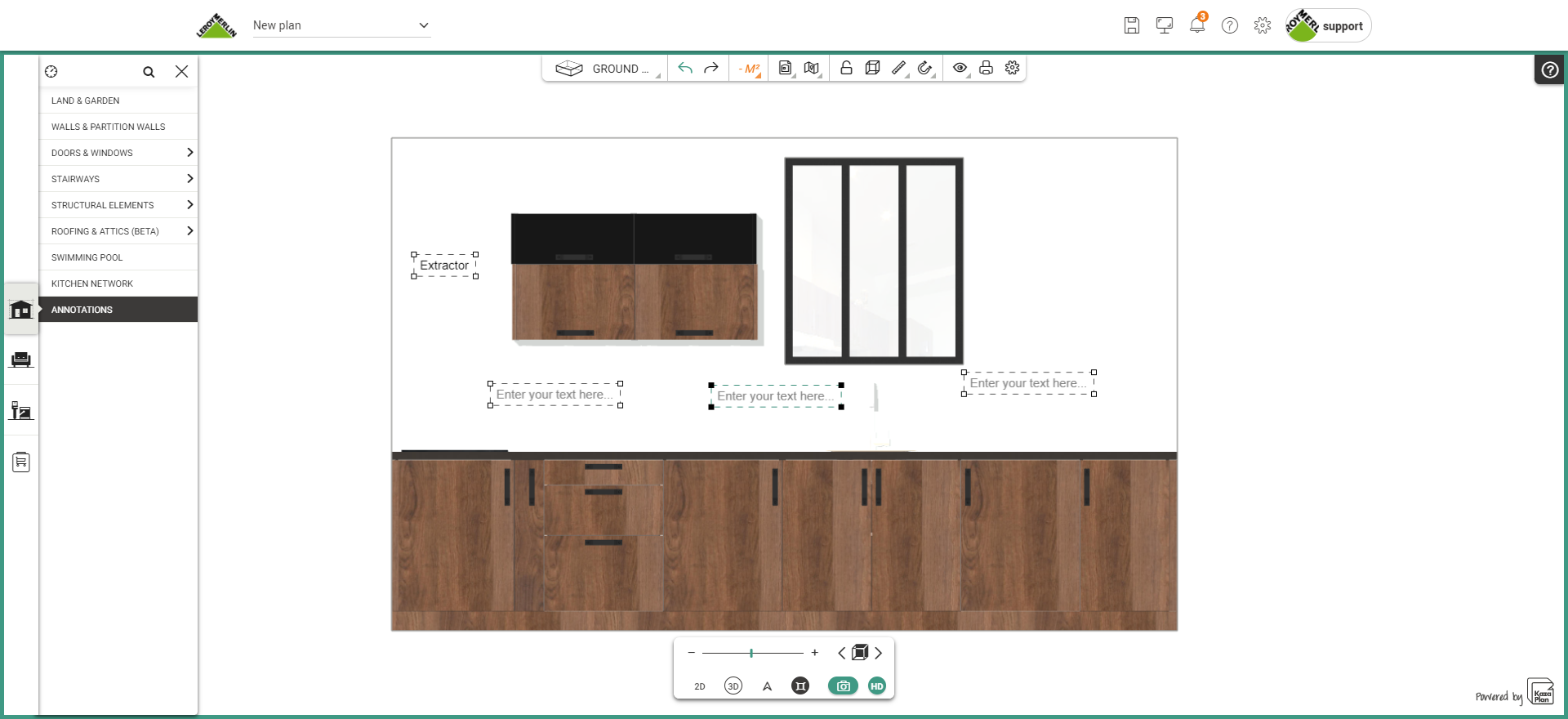 Tip: To delete a text box, simply click on the DELETE key.