In order to edit the position of an object in frontal view, you need to click on the position dimensions (the distances). The measures that can be updated are in purple and depend on the element that you selected. The dimensions of the cabinets and the distance dimensions that are not linked to the cabinet you selected appear in gray.
By clicking on the purple dimensions, you can see an editing modal appear. This is the same modal as for wall measurements. The behavior is therefore the same.
If you don't select any element, all the dimensions (measurement + position) appear inactive (in gray not clickable).
Bottom line selection : Only the dimension at the bottom left can be edited: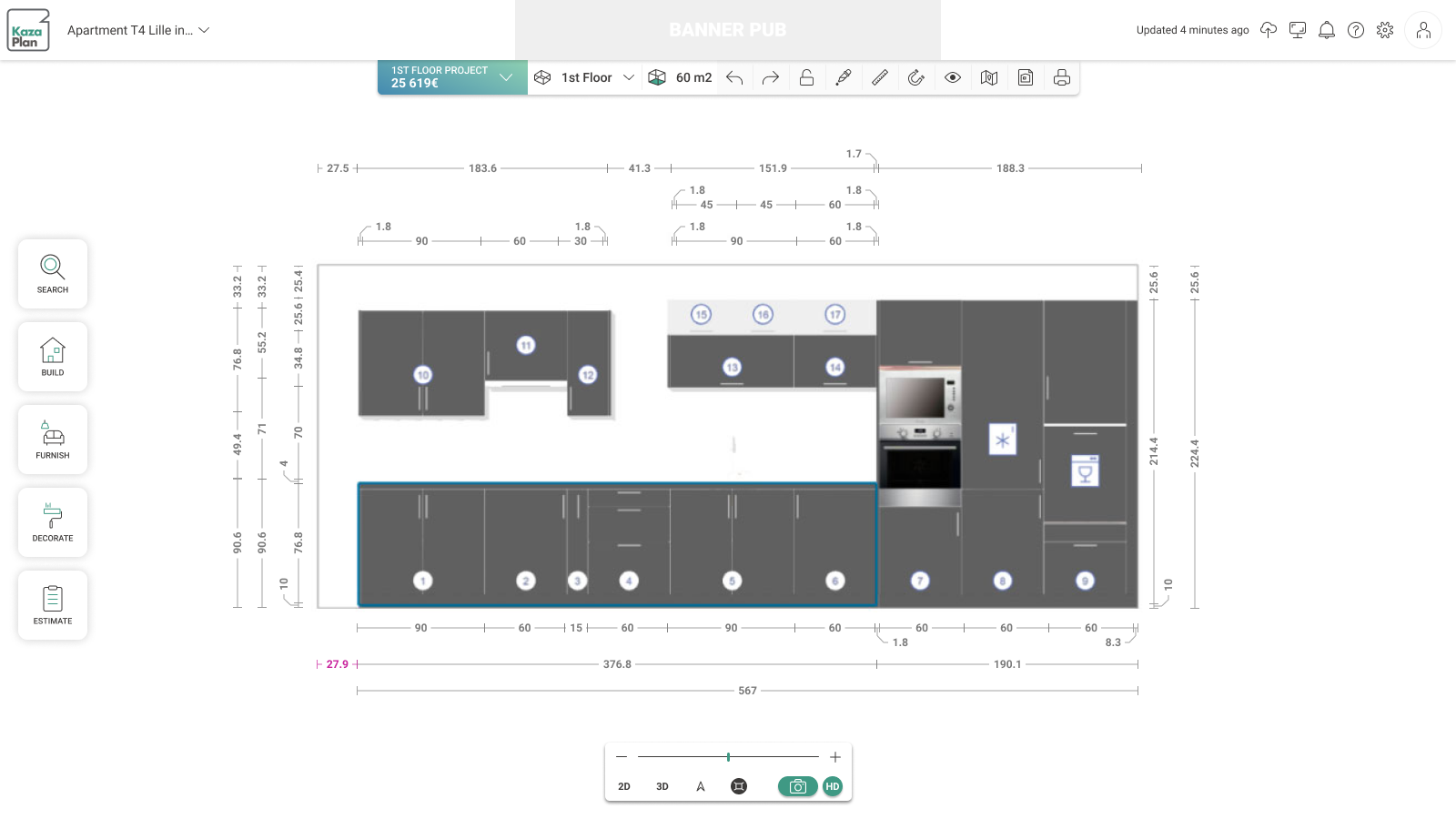 Linear top selection : Vertical dimensions + horizontal dimensions are editable: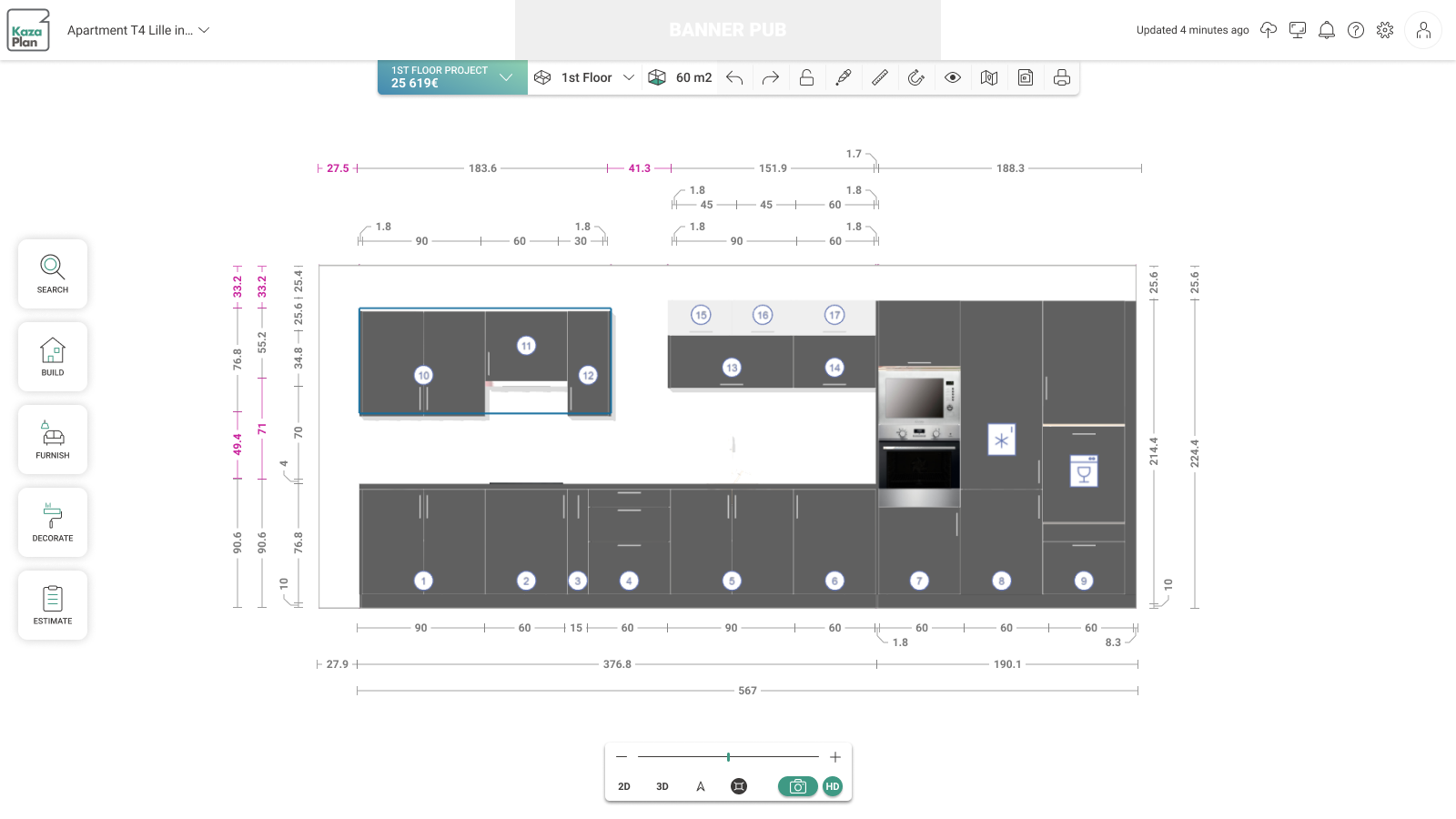 When hovering on an active dimension, a purple background appears, the dimension changes to bold and inverted arrows appear at both ends.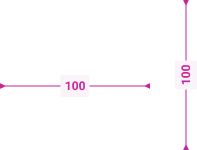 When you click on the dimension, it changes to green (white text on a green background) as well as the line and the arrows.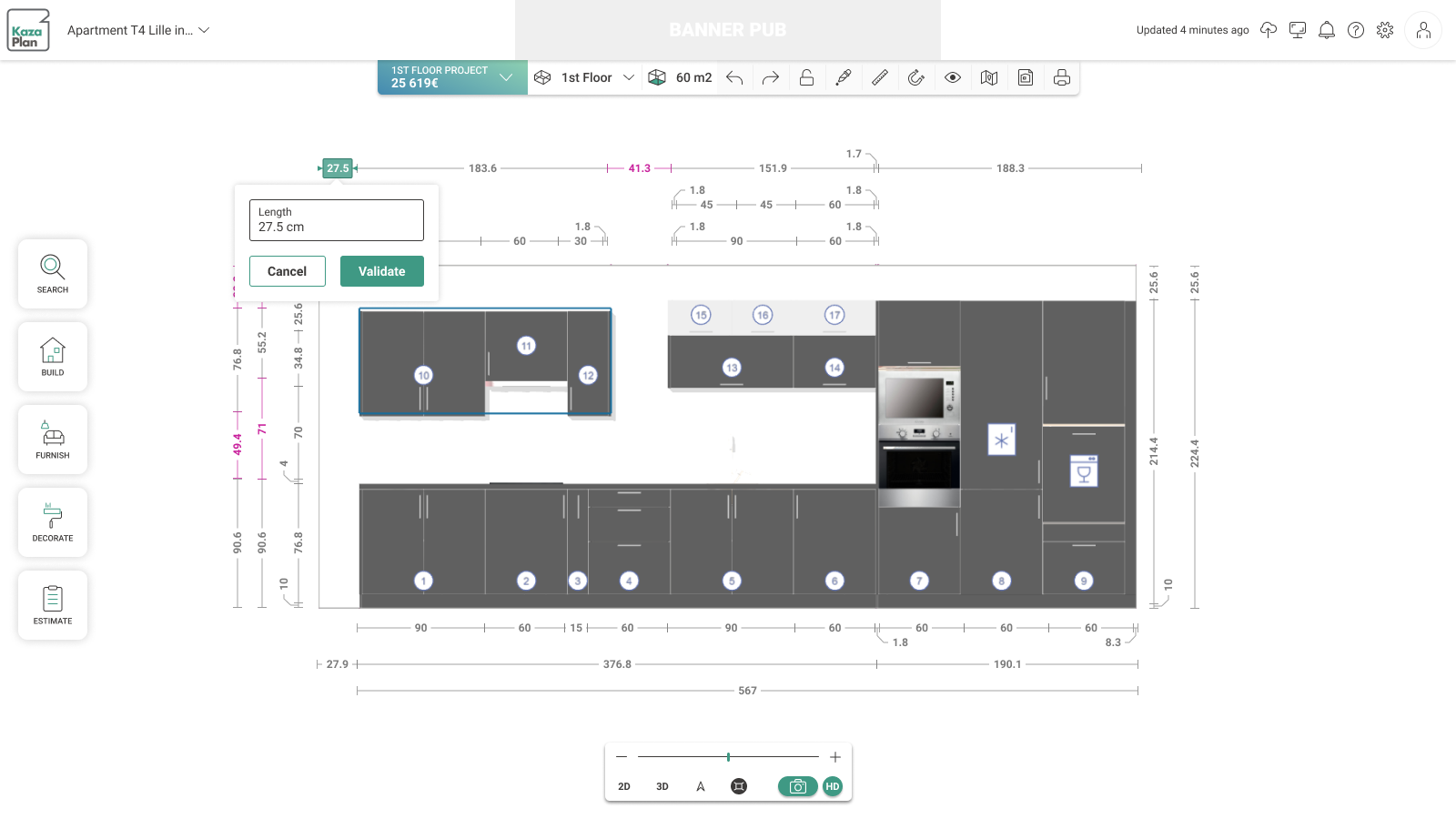 To validate the measure, you can either:
Click on the VALIDATE button

Click on the ENTER key on your keyboard
To cancel dimension editing, you can either:
Click on the CANCEL button

Click on the ESCAPE key on your keyboard

Click outside the modal