Hello,
Some users have reported their inability to move objects in their plan. We actually found a bug in this regard.

We apologize for the inconvenience.
The problem is currently being analyzed by our technical team.
However, there is a solution to overcome this problem:
In order to be able to move your objects again, in the toolbar, click on the logo "magnetism" and deactivate "collide objects".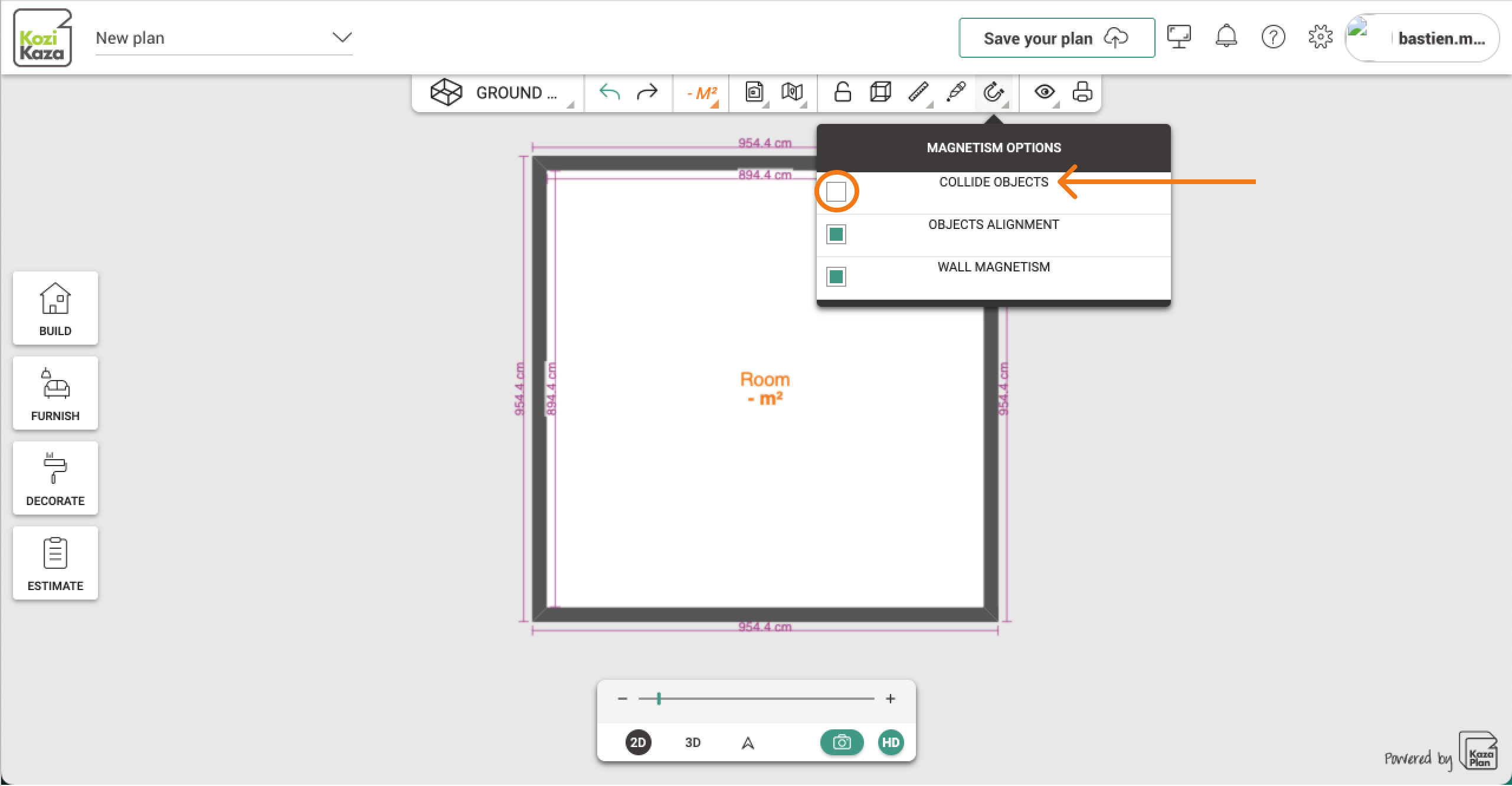 Have a good day,
The Kazaplan team